Joined

Mar 12, 2015
Messages

64
As promised on my welcome thread,
This is my build thread which started from March '14
Practically I am from Malta, and have been a big fan of Honda since I was just 15.
This is my EJ9 '99 facelift, which I busted my balls out prepping and upgrading it considering at that time I was studying and working part-time.
Here it goes
First time I saw it, I wanted it and bought it at only 46k genuine KM's on the clock.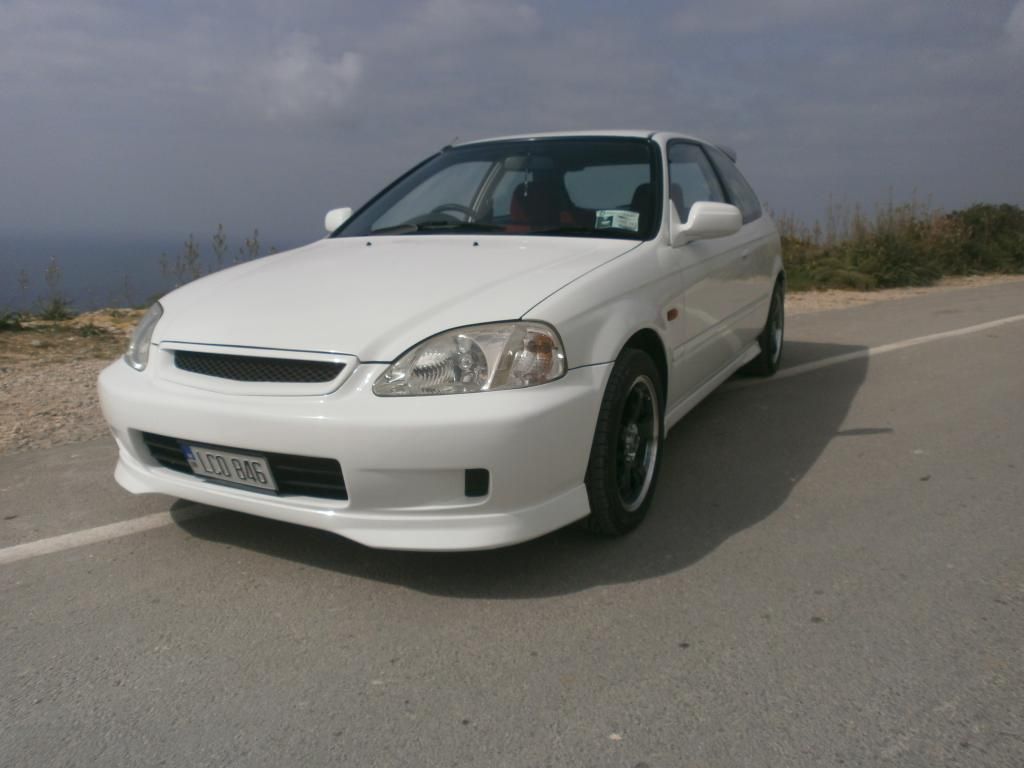 Invested in a Bomex Carbon spoiler.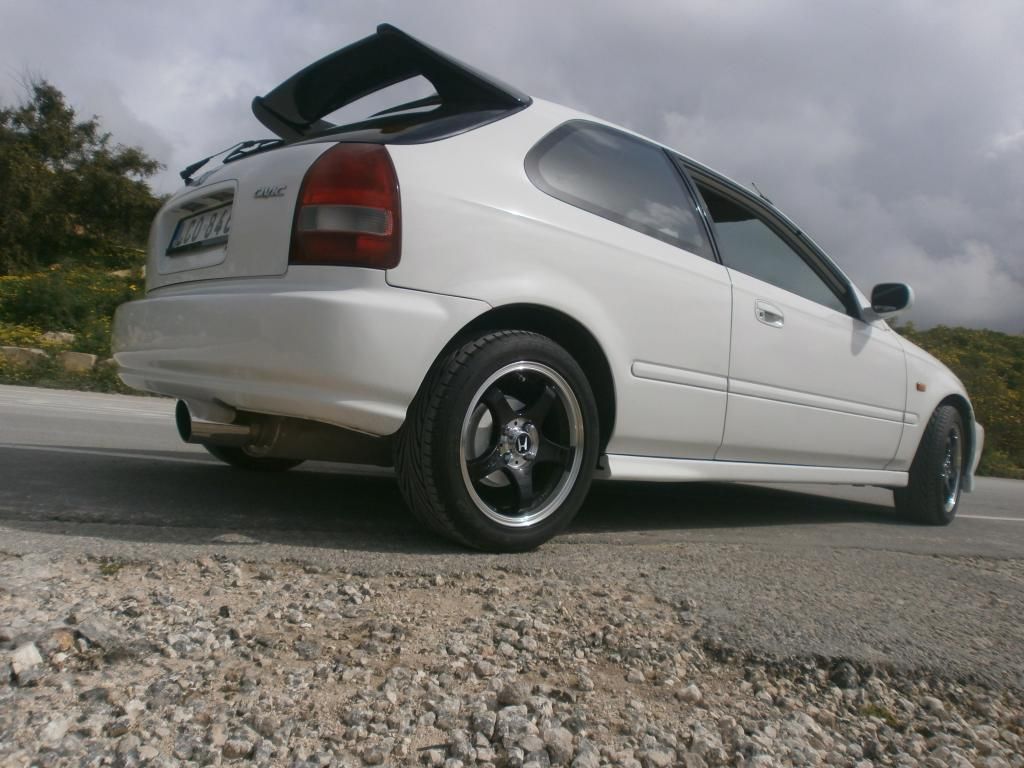 Since I hadn't no license at that time, my dad gave it to the mechanic and installed a new set of BC V1's Coilovers.
Loved every inch of the drop.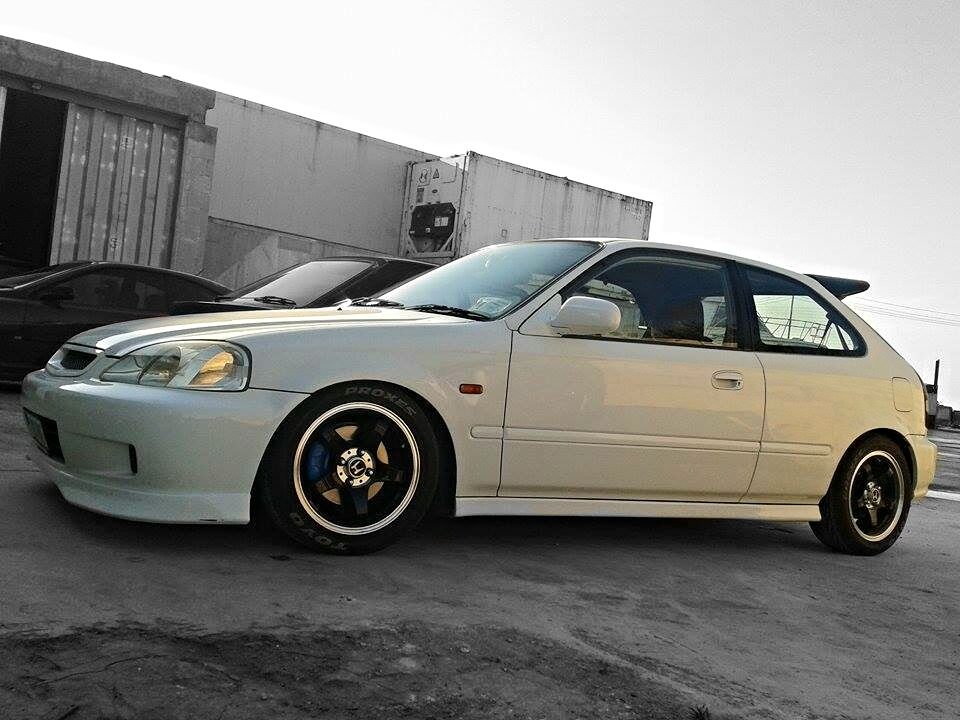 Stiff problems :L
So practically had a local Honda Fest and in the meantime replaced the lip with a Mugen one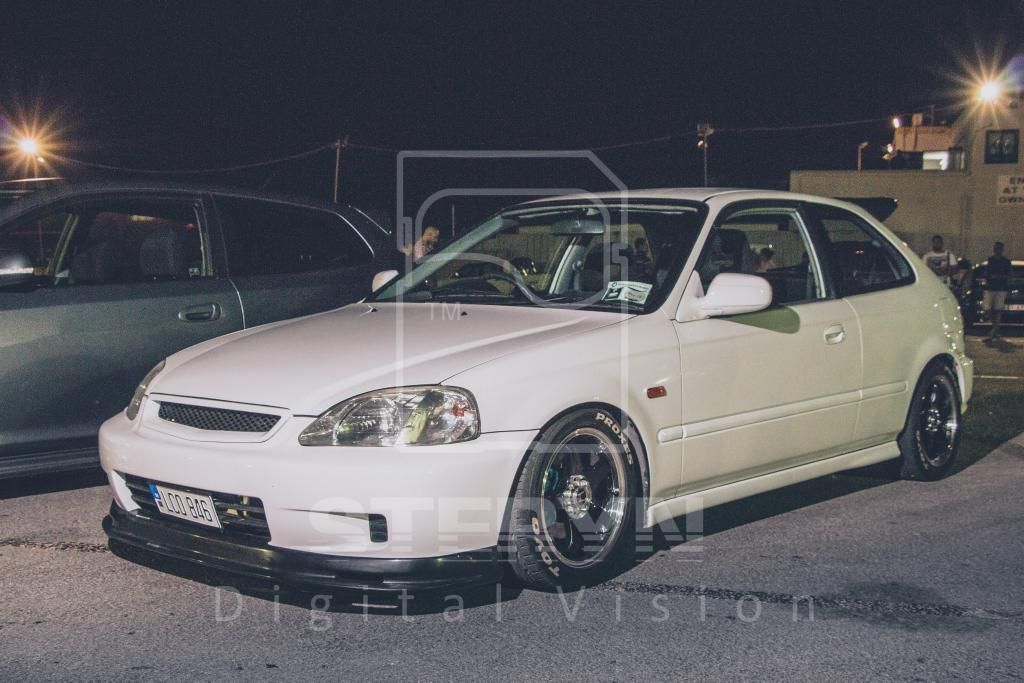 Got my license and went straight to a local shop and done some back window tint and applied some kanjo themed stickers.. fascinating the kanjo look.
Before the swap needed to invest in rear EK4 brakes as the fronts were already 262mm's but the mechanic f*cked me and tricked me and still bought the fronts.. Spares yey.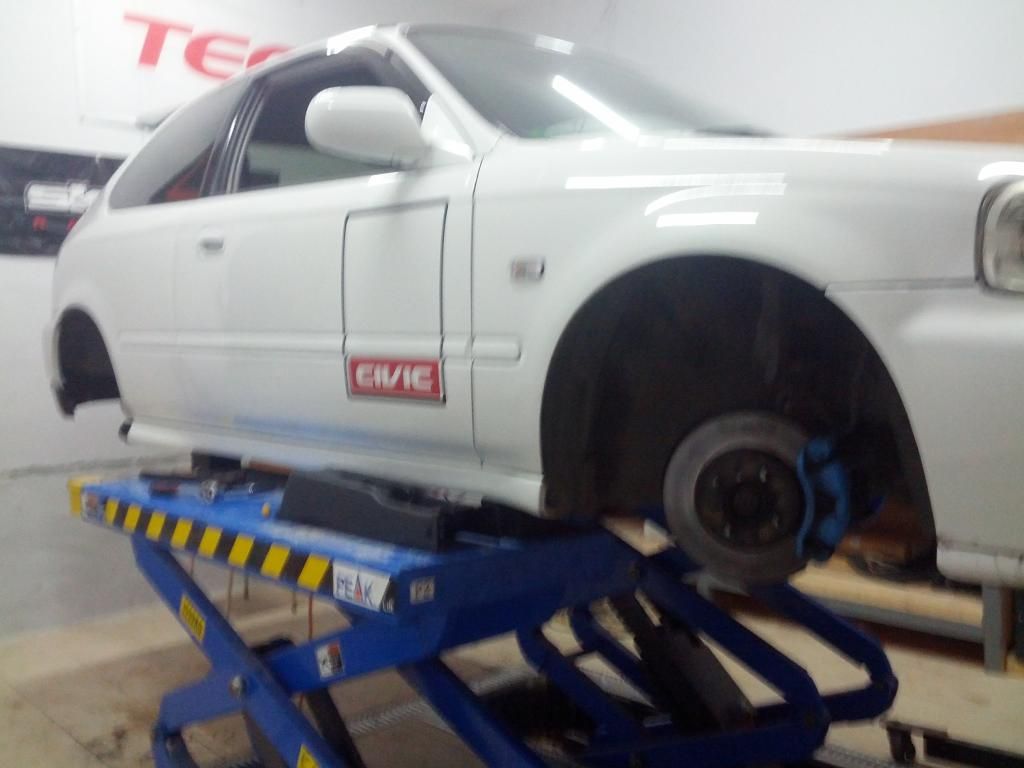 So, removed the policeman sticker as the cops were not that kanjo-friendly.
And a great picture from a friend of mine, was doing some slaloms and was caught in some action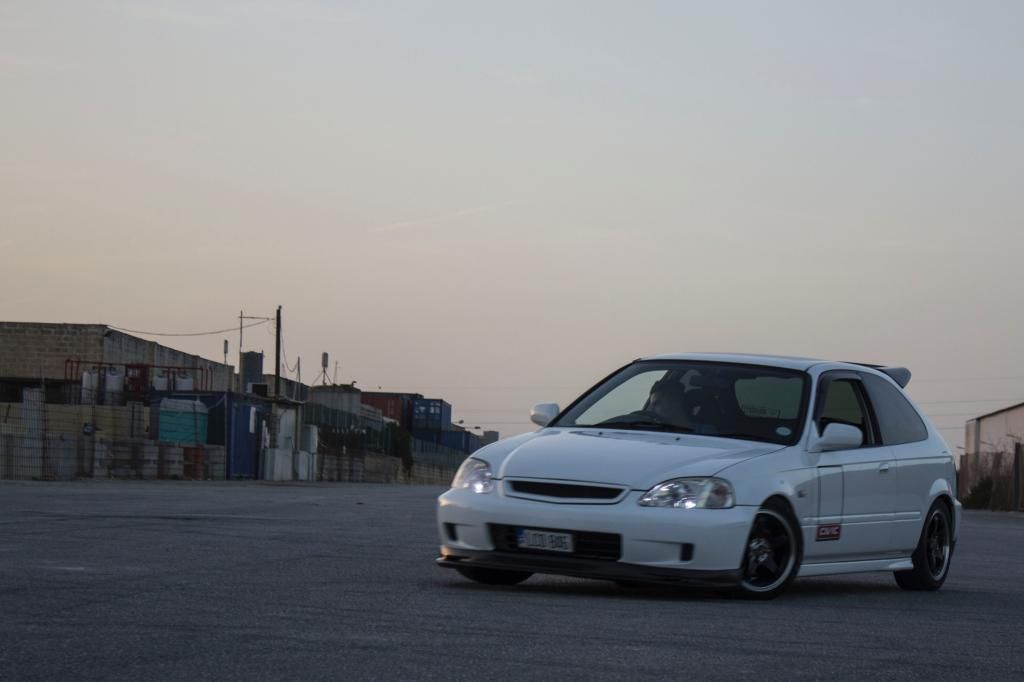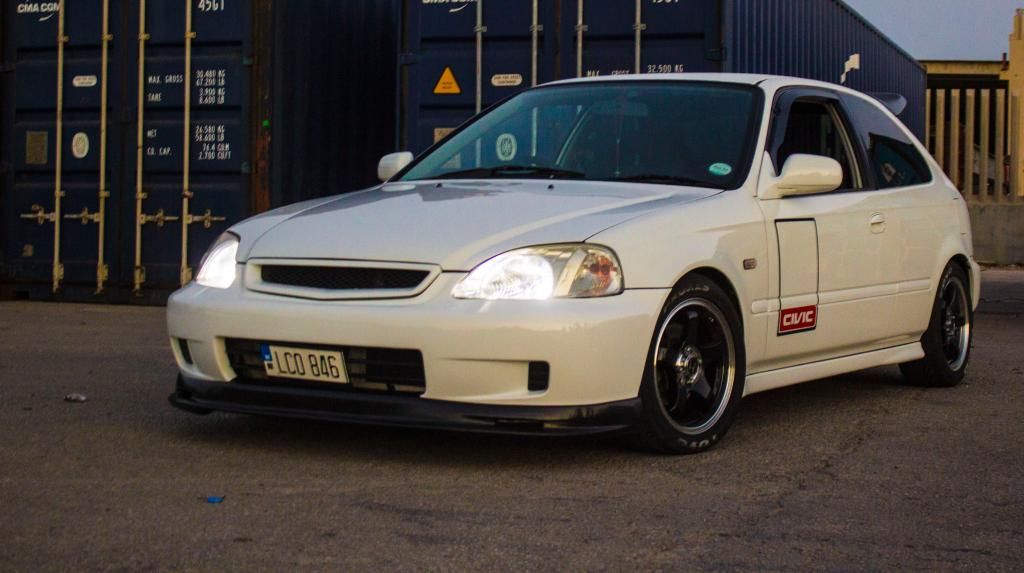 Got this as a Christmas present from my girlfriend a year ago, 13" really do wonders.
Aaaaand, yeah, snappd my Mugen lip.. a quick fix!
This is what I run into as I settle myself on the drivers seat.. the office.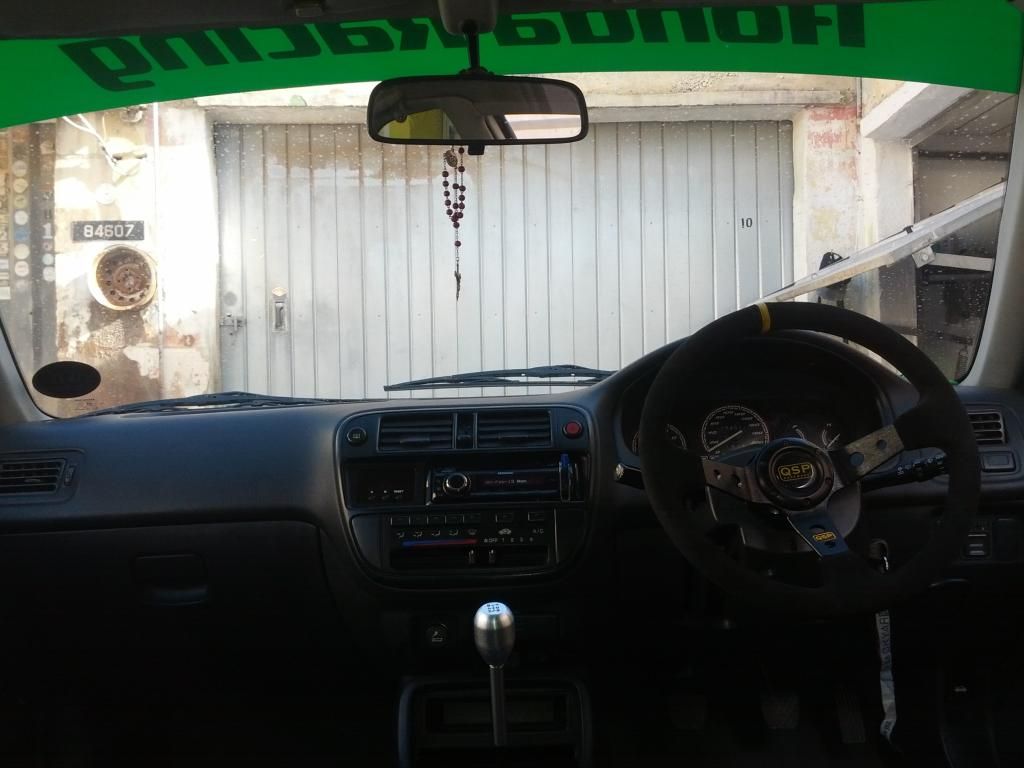 Broke the Mugen lip into pieces and invested myself in a Chargespeed lip.. Savage.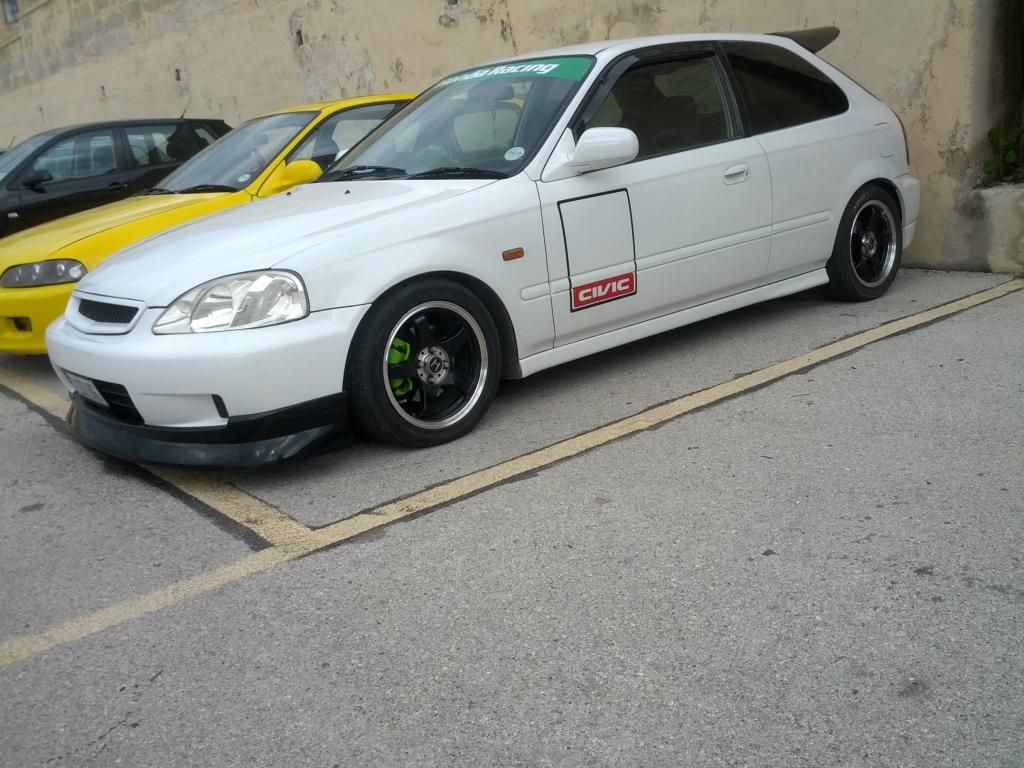 Blink Mirror, received and installed! And removed, it was ******* my eye-sight lol
So my 1.4ltr clutch died and had some plans to do and gave a call,
Ready on the tow-truck and swapped with steelies.. dot dot.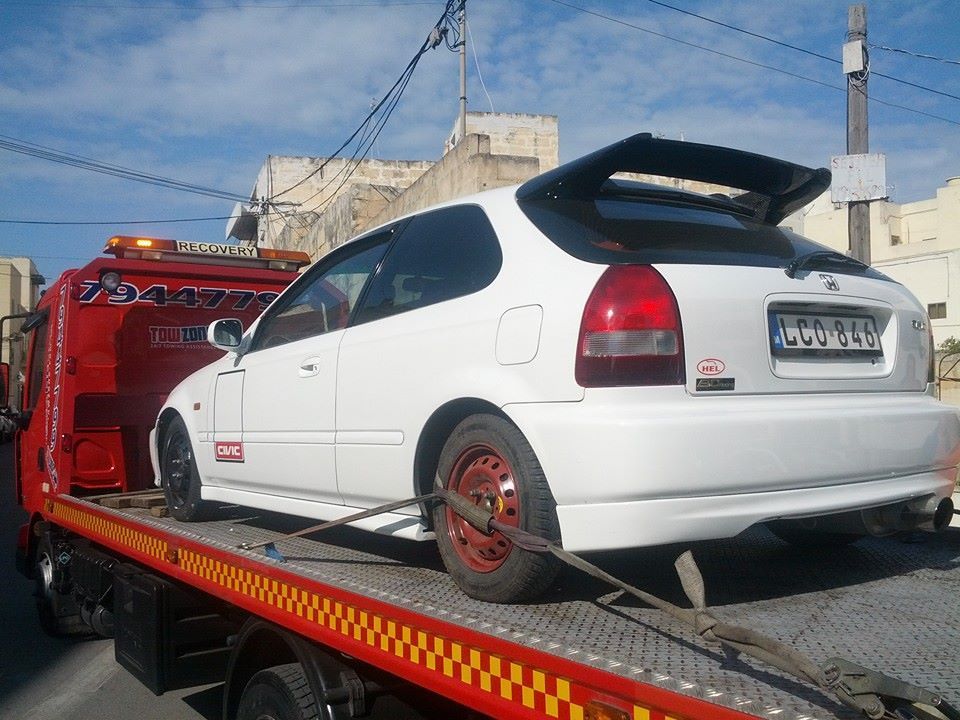 And a week later, I see a redhead.. VTEC GLORY!
And with the help of my dad, sprayed them in gloss black.