Joined

Jan 8, 2015
Messages

90
Hi all, relatively new to this!
I bought the Mrs a cheap runaround ej9 as a surprise, she absolutely loves Hondas, especially the EK9!
A little background in myself, I've owned a few nice cars over the past few years, and astra 888, very rare car, many of you may not of heard of these, but only 100 were made by the triple 8 race team! I followed this with a clio 182 with race cams, brilliant little car, great value for money and great fun...itchen went in search of more power and purchaseda 300hp Ford Focus ST (in Orange of course) I then put my sensible hat on and bought a Ford Fiesta zetec S (1.6 diesel) for a cheap run around.
I'd like to point out, before buying the EJ9 I was far from a honda fan, having friends with ep3 and DC5 I couldn't get all the fuss, but now I know, and I'm converted! Even looking into selling the fiesta for an EK9!!!!
So here is the car when it was purchased back in October.... I will update this as and when, most of the work has been done so far, so it's just a timing thing!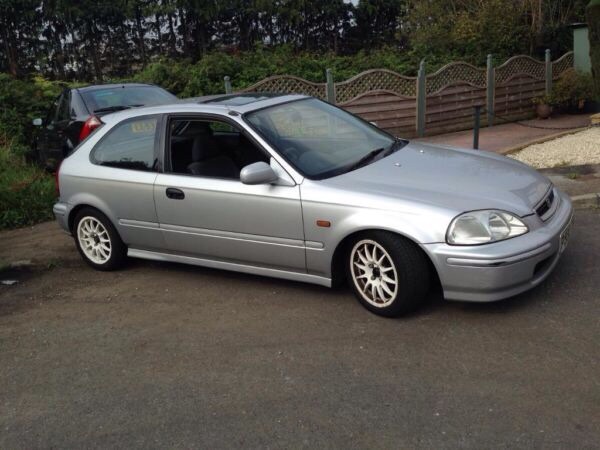 As you can see it was standard apart from the team dynamic pro race 1.2s and lowered in some ebay special coilovers! The body work was in a poor state but the engine was strong, thanks for reading so far!