Joined

May 9, 2017
Messages

60
Car(s)

B20 Vtec EK / Honda Jazz GD1
Hi all, first post on here, i used to use civic life quite abit and I'm abit wounded i lost all my old build thread on there, i use this site quite a lot and see its still very active, so i thought its about time i actually posted and started a new build thread.
So the story so far...
Ive always liked EK's and I've always wanted to get into learning more about working on cars and actually building something, so I dived in at the deep end, i bought a full B16a2 swap, and then found a car for it to go in...
A 300 mile round trip and i had bought myself a burning red pearl EK3, 94k and barely any rust in sight, the lad i got it off had bought it to banger race but realised it was too clean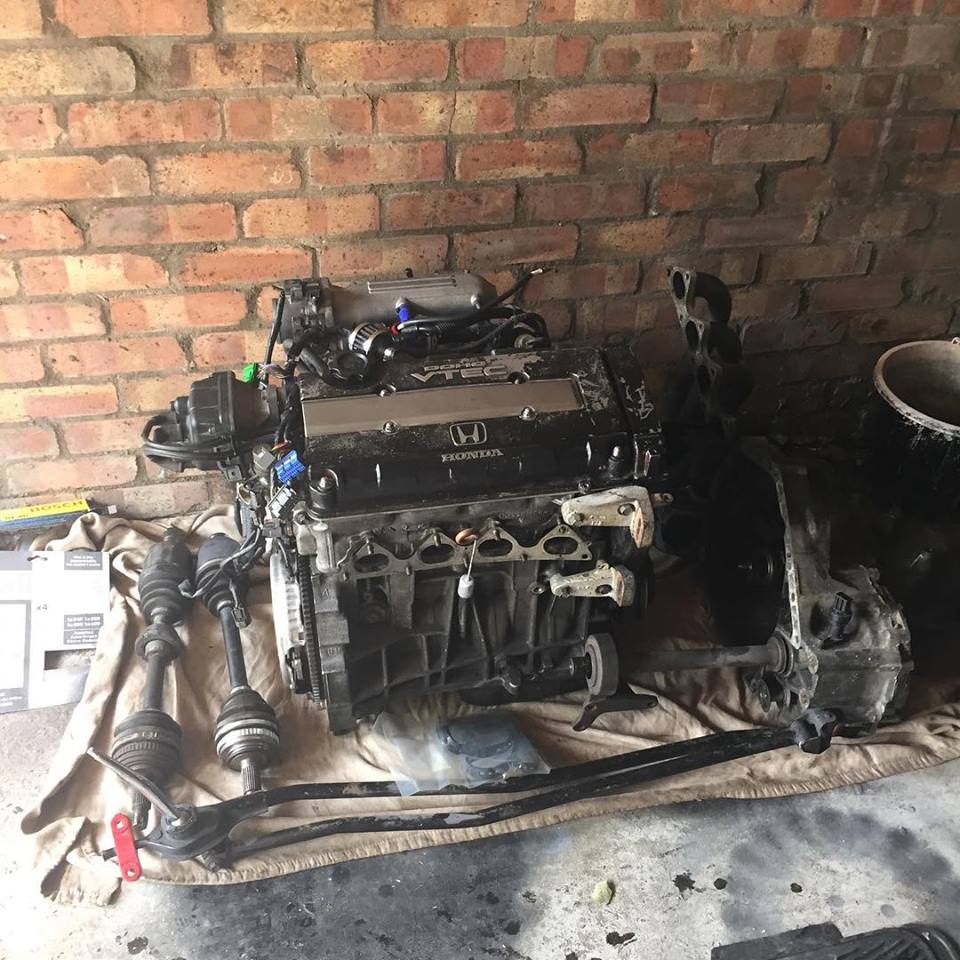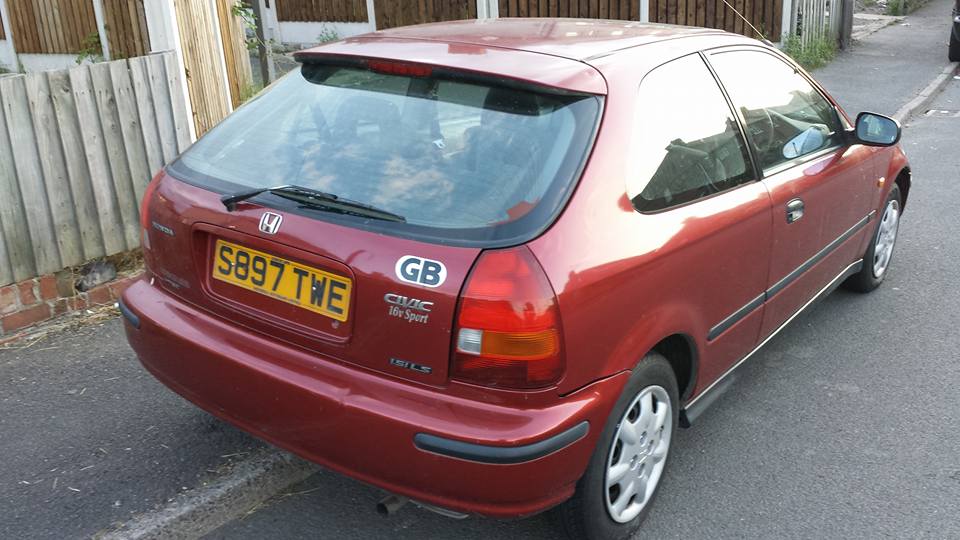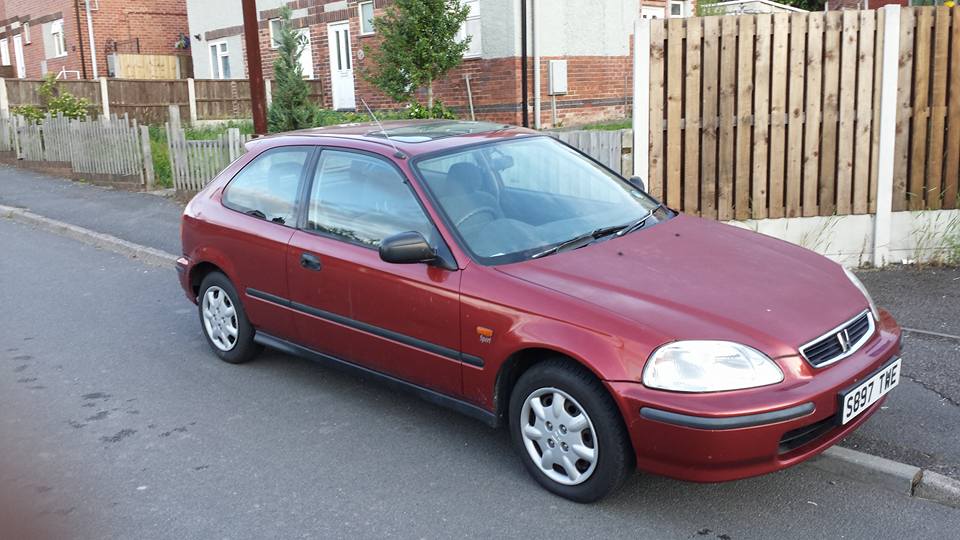 So with the help of a few friends we set about pulling the engine out the weekend after i bought it... please don't judge me too much for the sketchy engine removal!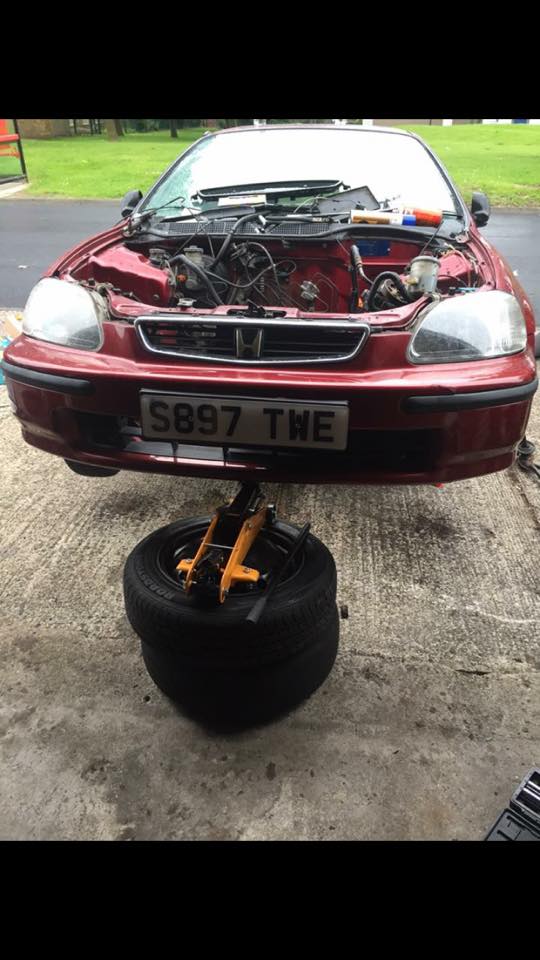 Took us about a day to remove the D series and strip the car out, i wanted to build something that i could use on track but i was still going to daily drive the car.
Engine out: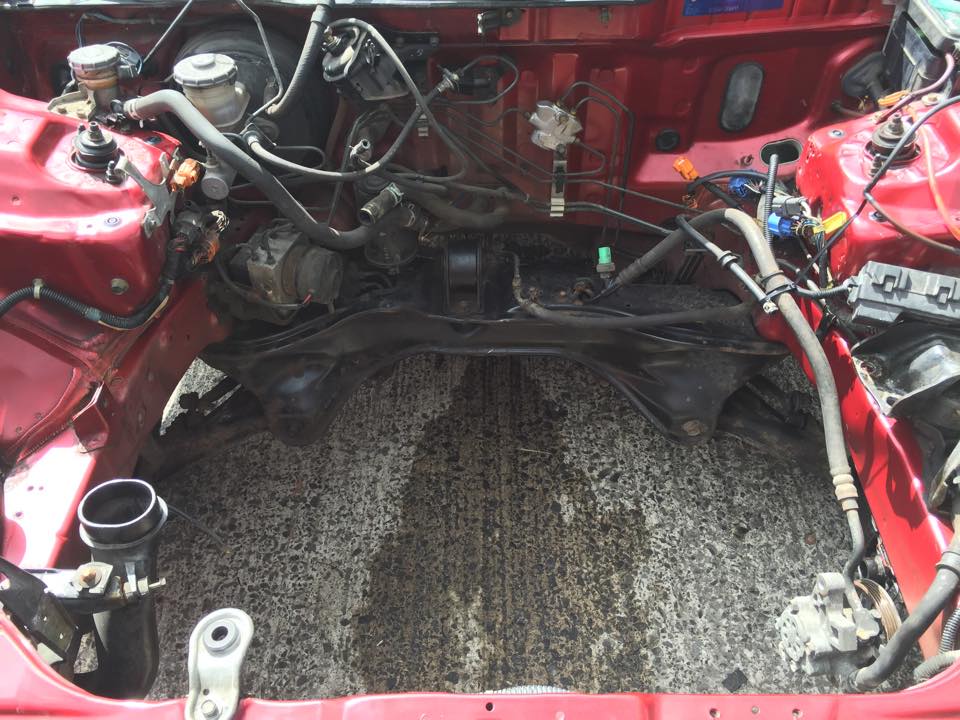 And the weekend later , B16 in: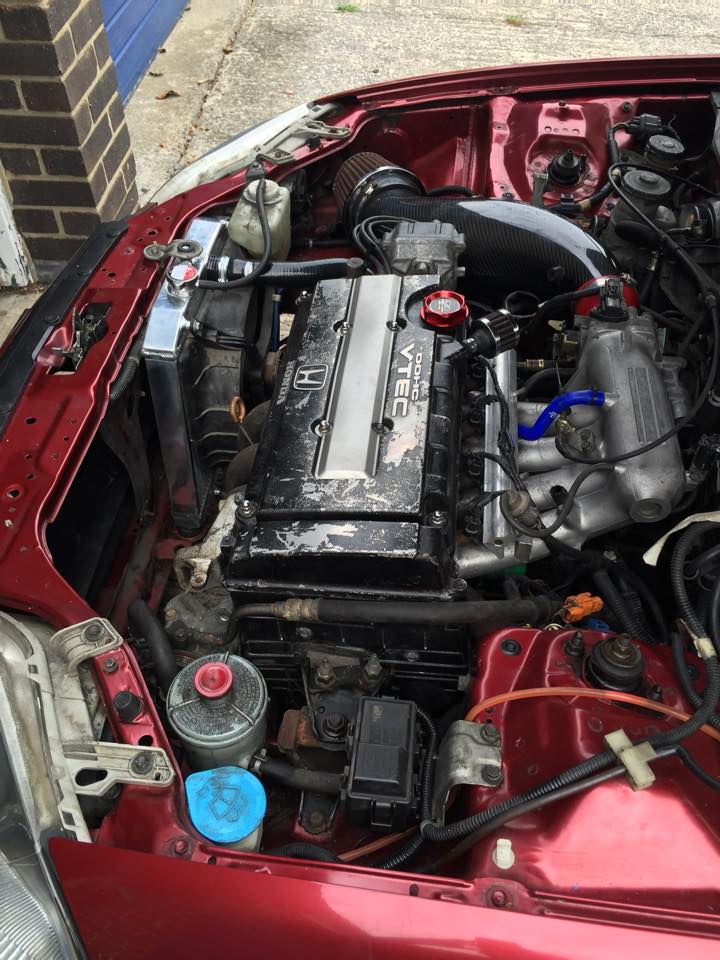 Basically to cut a long story short, the 6months i built it over that winter the spec ended up:
B16a2
PS looped
ATR recaros
Skunk2 megapower exhaust
EK9'ed lights with usdm kit
VTI fan blades with 282mm brake upgrade
Tidied up the bay abit
Facelift rear bumper and lights
Smoothed ek9 front bumper with lip
VTIS rear lip
I had the full front end painted along with all bump strips, door handles and skirts...
This is how it turned out when i insured it: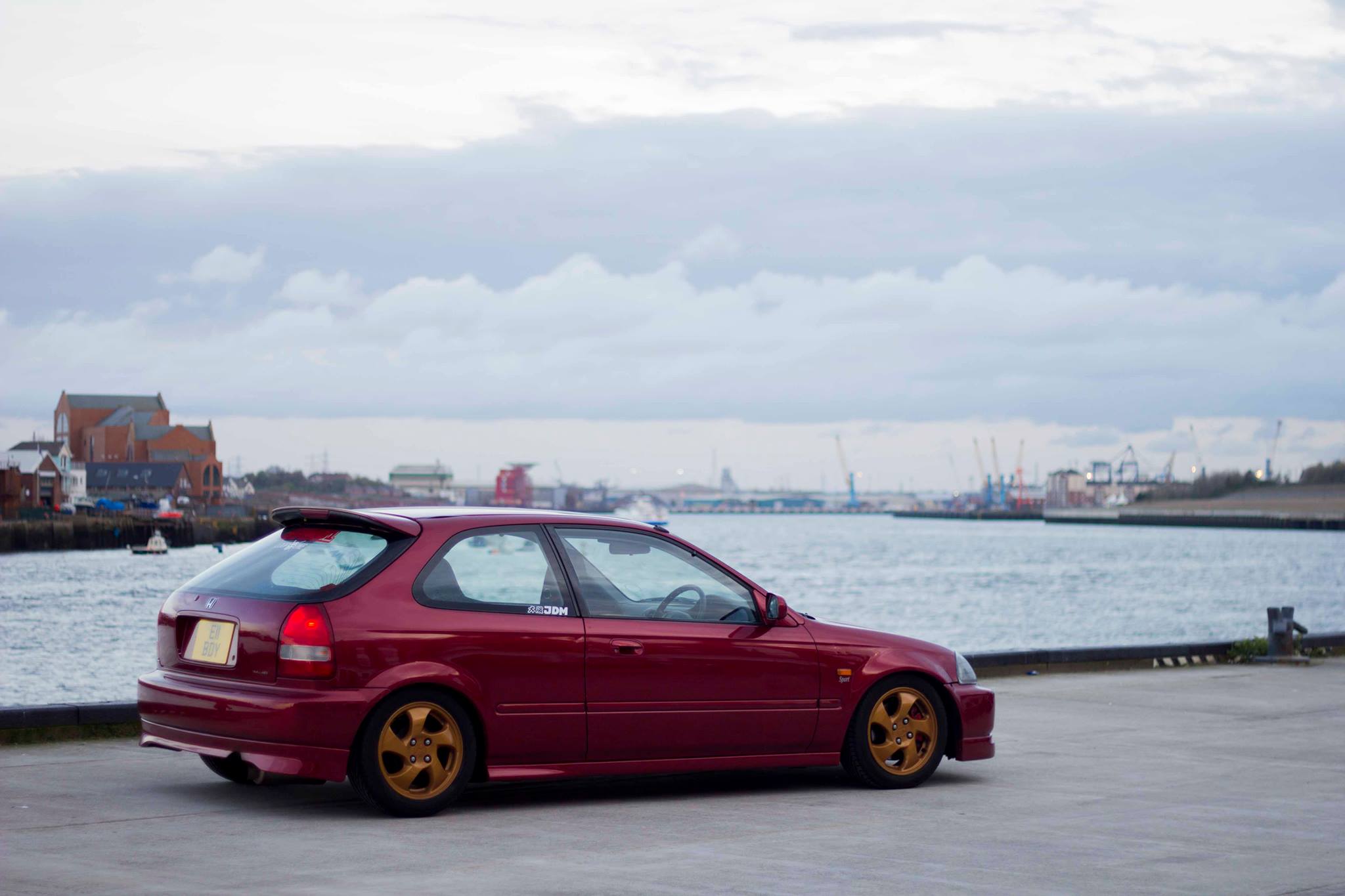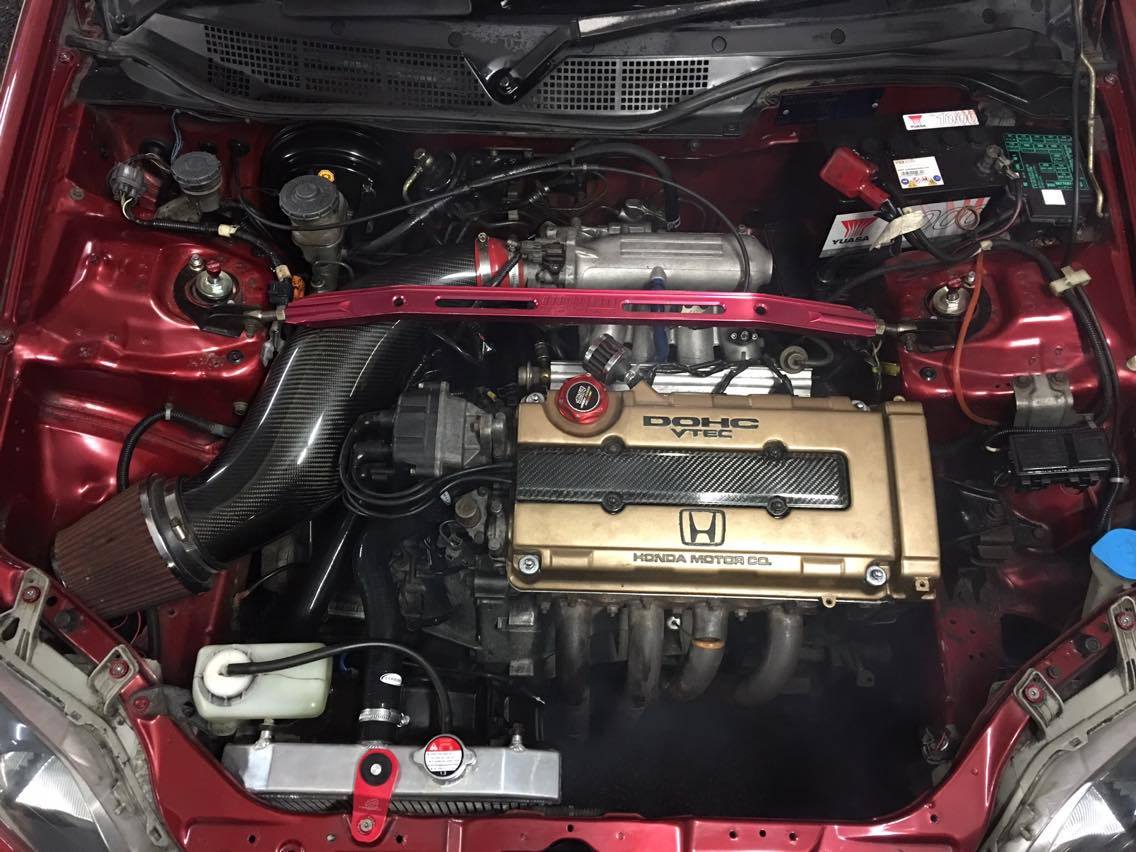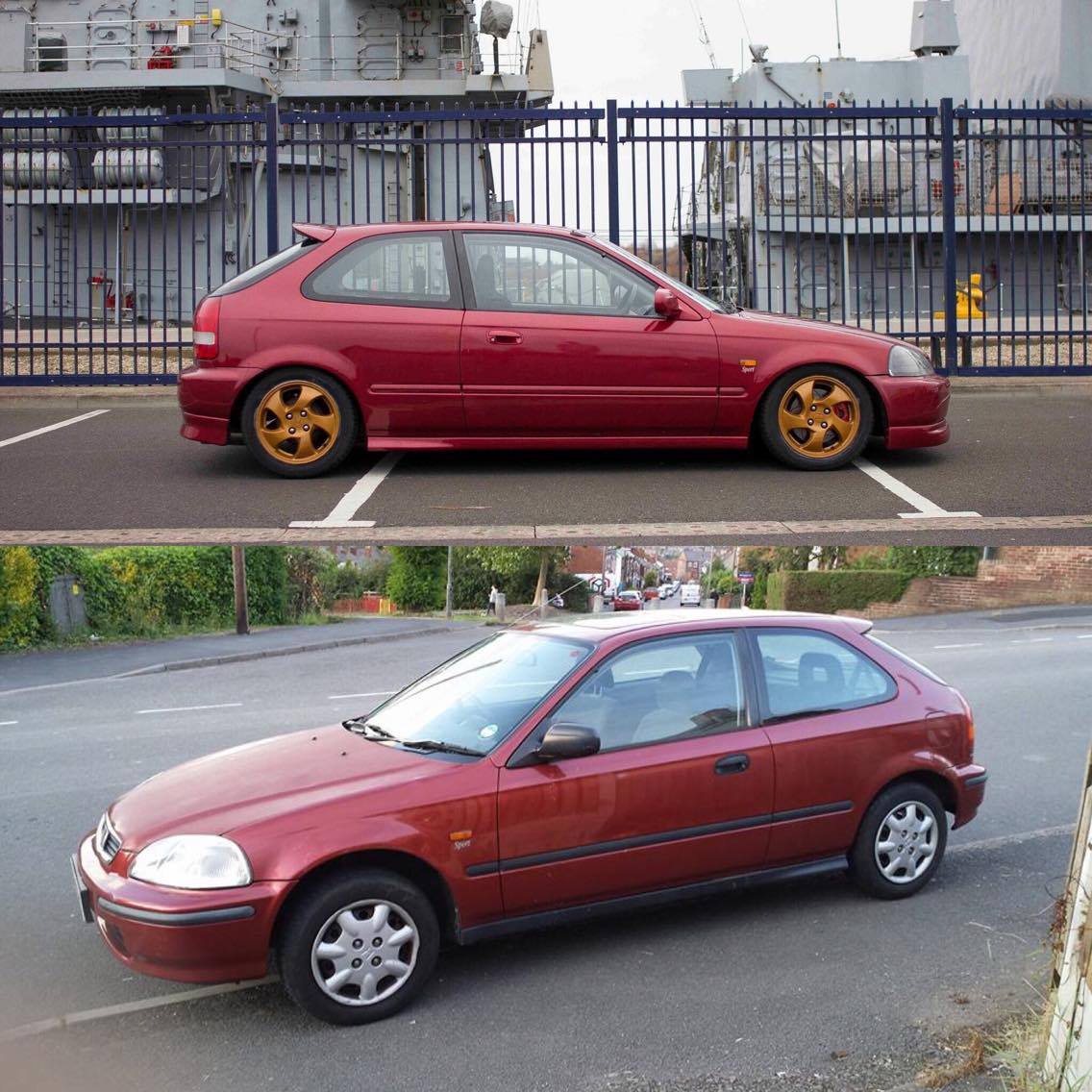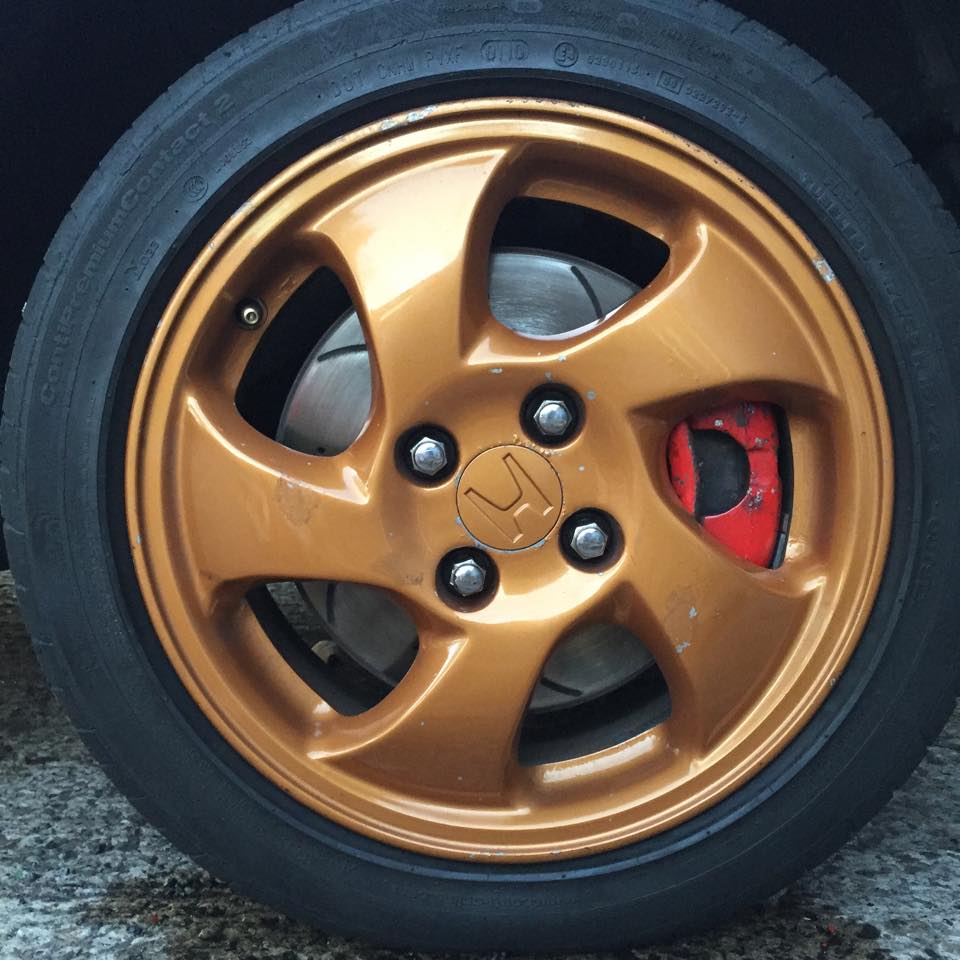 I loved the car, did my first show that wasn't local; Mimms 2016 and my first track session;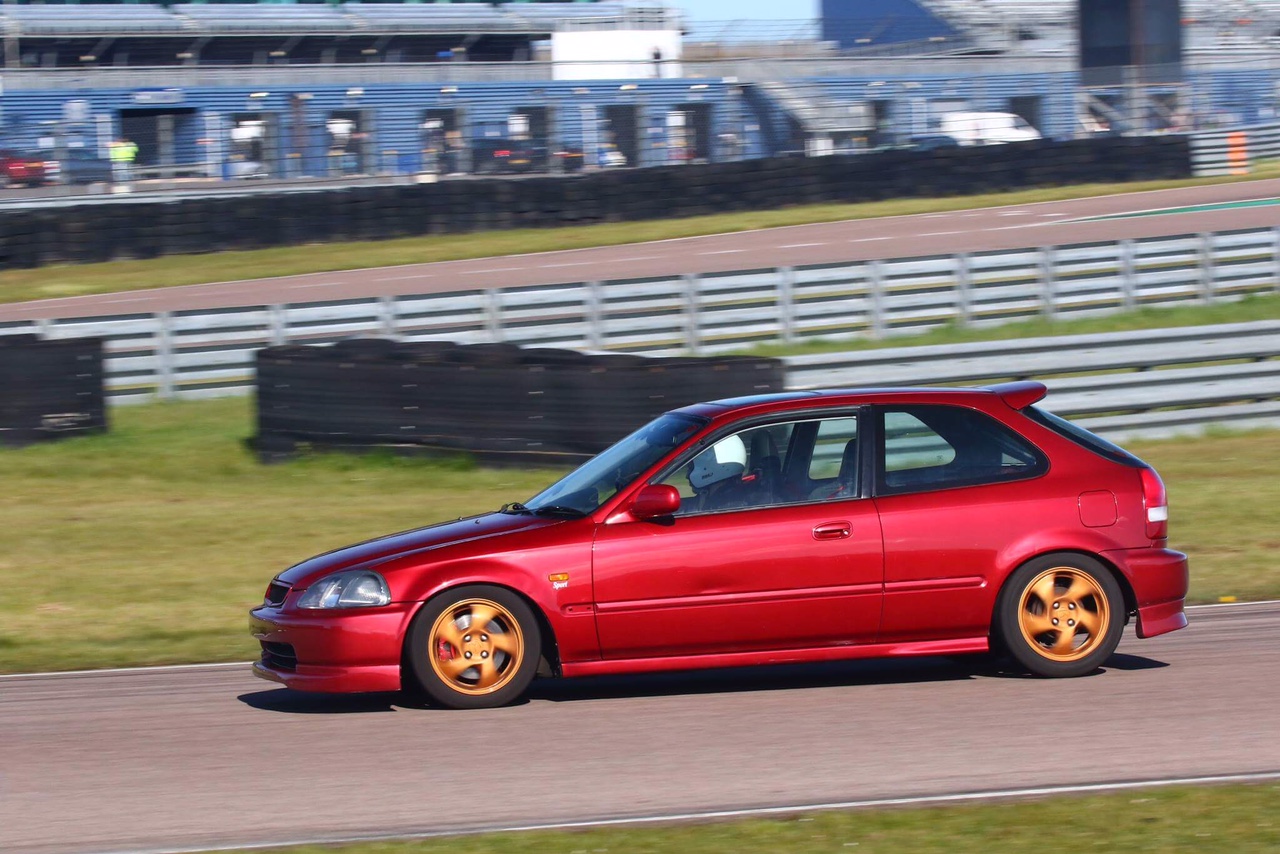 From there it started going downhill a little bit, with me dailying the car i was finding it hard to have the time/space to work on it if problems started, the B16 was also drinking a lot of oil and i started a new job which meant a lot further to commute which i couldn't really afford, i used the car from March until September, i booked a track session at Croft at the petrol and pistons time attack show and after a few laps i was black flagged due to how smokey the car was getting.
At this point i had to either think about selling it, or rebuild it over the winter... ill leave it there for now but if you look at the title, you'll get a good hint where this goes!