Joined

Apr 27, 2011
Messages

33
Hello My name is Hilmar and i like to share my Honda to you all.

I'm pretty sure that this is the one and only EK4 VTi Sedan in this color in Iceland.

I had her for 1 year and 7 months now i am pretty happy with her in every way possible
Good power, Great engine and the rest of the car is in excellent condition.


Specs
Engine: B16a2 stock 160hp/150nm
Made year:1998 but its facelift/one of the first 1999-2001 faceliftcars.
Transmission: 5-speed manual
waight: 1153kg
Colour: Clover Green pearl
when i bought her she was mostly stock but
-OEM frontlip and rear
-OEM Honda vti grille
-Daytime running lights( Lights turn on when car turns on.)
-2" Exhaust with 3.5"Vibrant muffler
-4x15" OEM Honda VTi wintershoes.
-4x 16x8 XXR 521 ET20 summershoes
-Tinted windows
-Facelift
-Orginal grille
-Viper Alarm & Remote Lock.
-Led Interior lights
-Alpine 183bt (bluetooth/aux/ipod)
-Shortshifter with red shiftknob 1-2-3-4-5-R
-New Clutch
-New Energy Suspension Motor mounts(Polyurethane.)
-New timing-belt and waterpump.
-Two Otto Racing mufflers
-black 17 inch wheels
-broken old exhaust
what ive done so far
-Bright LED interior lights
-painted the front end&back.
-mugen replica frontlip
-type-r grille replica not oem.
-yellow foglights
-OEM Strut brace
-OEM Ek9 cupholder
-took the spoiler off
-roofspoiler
-D2 street Coilover
-K&N intake
-XXR 521 16x8 ET20
-Paint Valvecover Red
-OEM Honda VTi wheels
-DLS Speakers
-DLS amp
-DLS 12" subwoofer
-Alpine 183bt Headunit with BLUETOOTH/CD/MP3/IPOD/AUX
and i also painted
-Front Bumper
-Rearbumper
-Rear Valance
-Frontlip
-Type-R(replica) Grille
-Mugen Frontlip
-Trunk lid
what is left to paint
-VTi frontlip
-Hood
mods for the future
-Turbo kit
-LSD diff
-ITR axles
-ITR Recaro Seats
-CCW Classics 16x9
-Air ride suspension
Anyhow here are pictures of my baby when i bought her.




-
-

And today.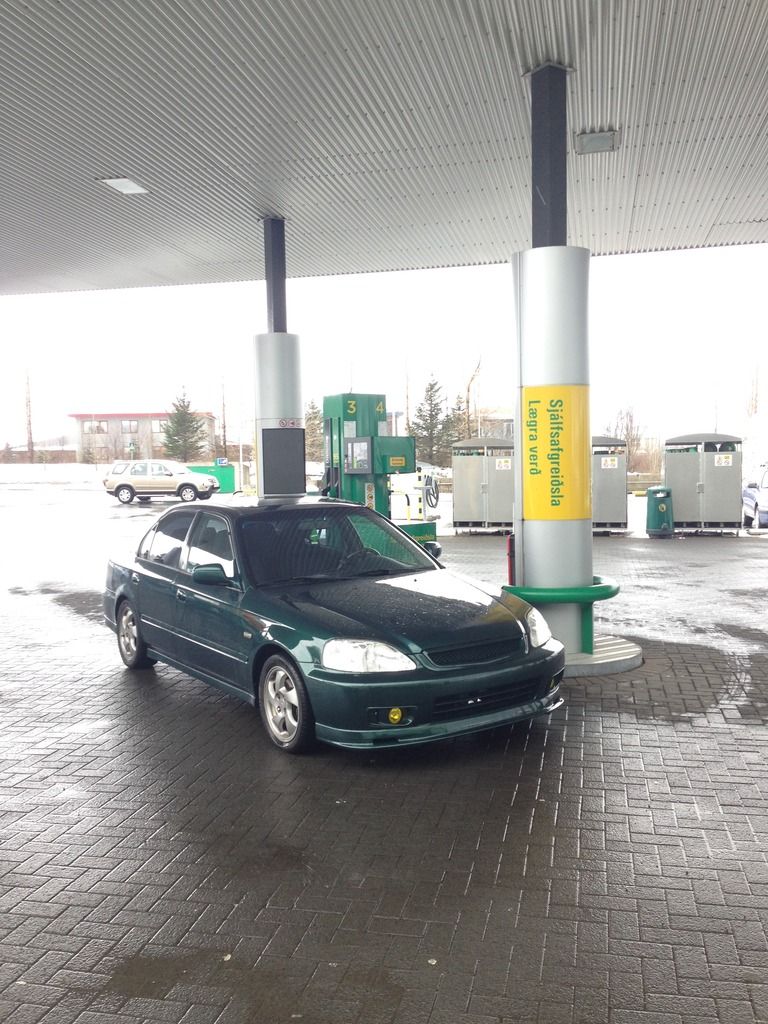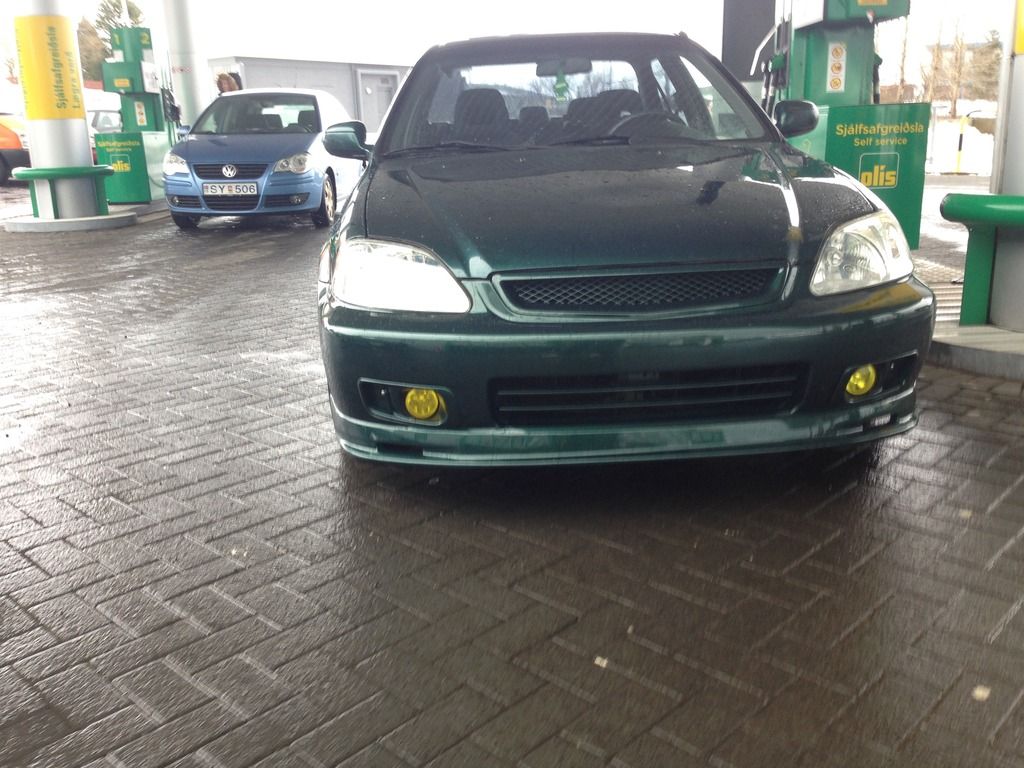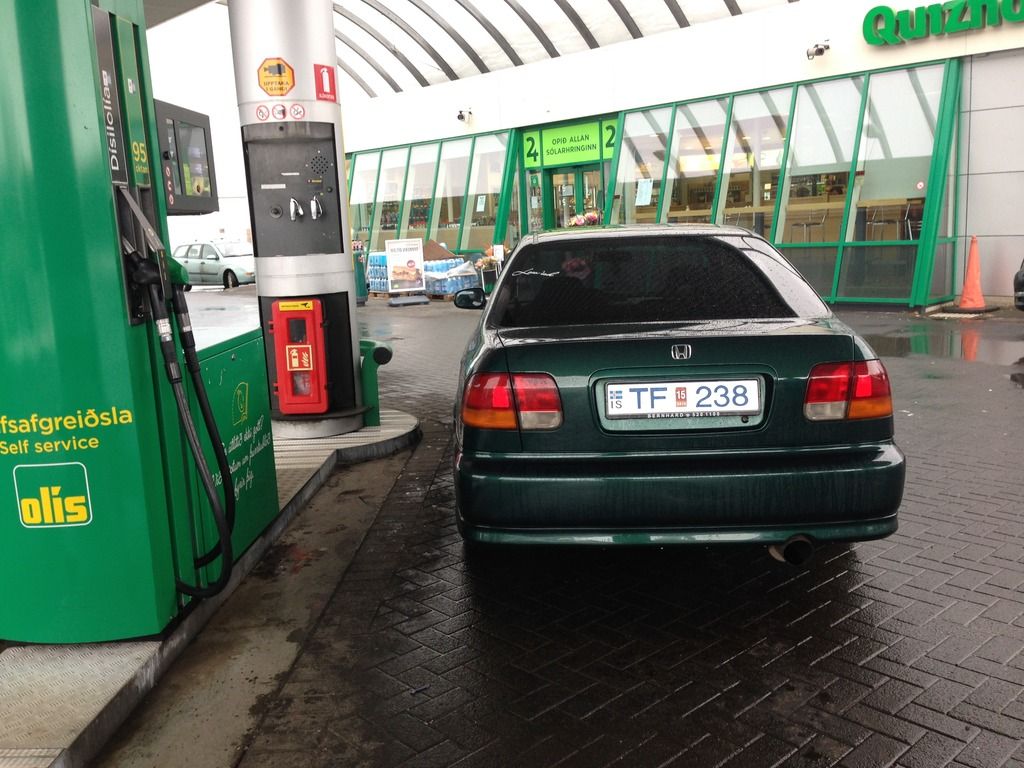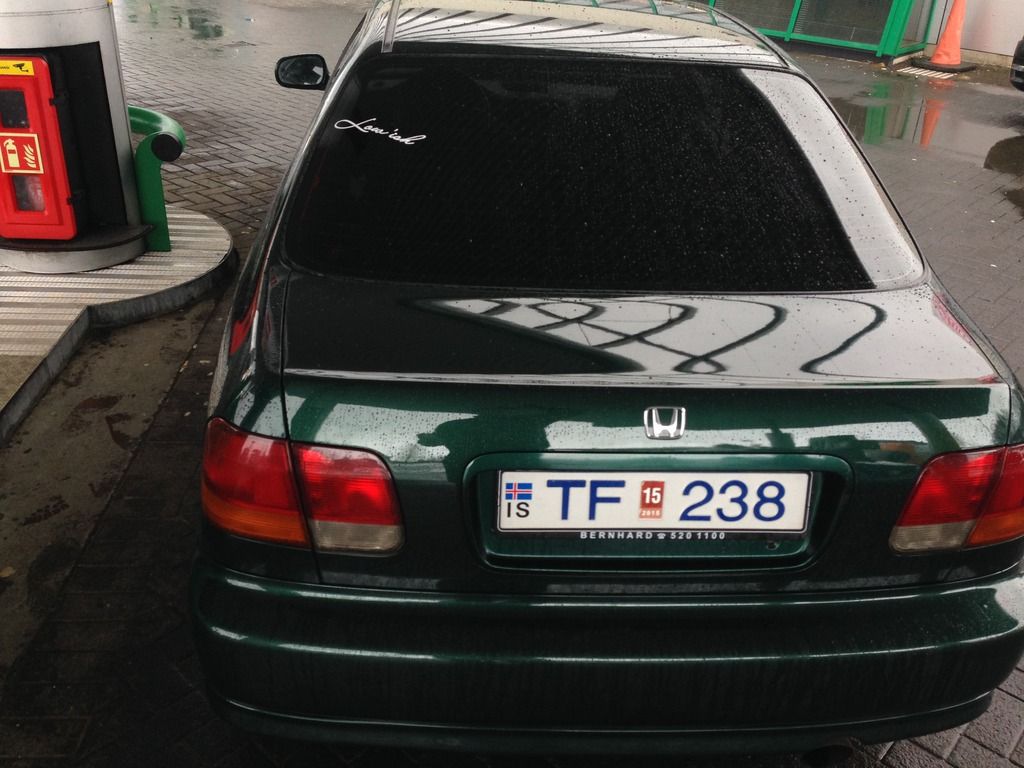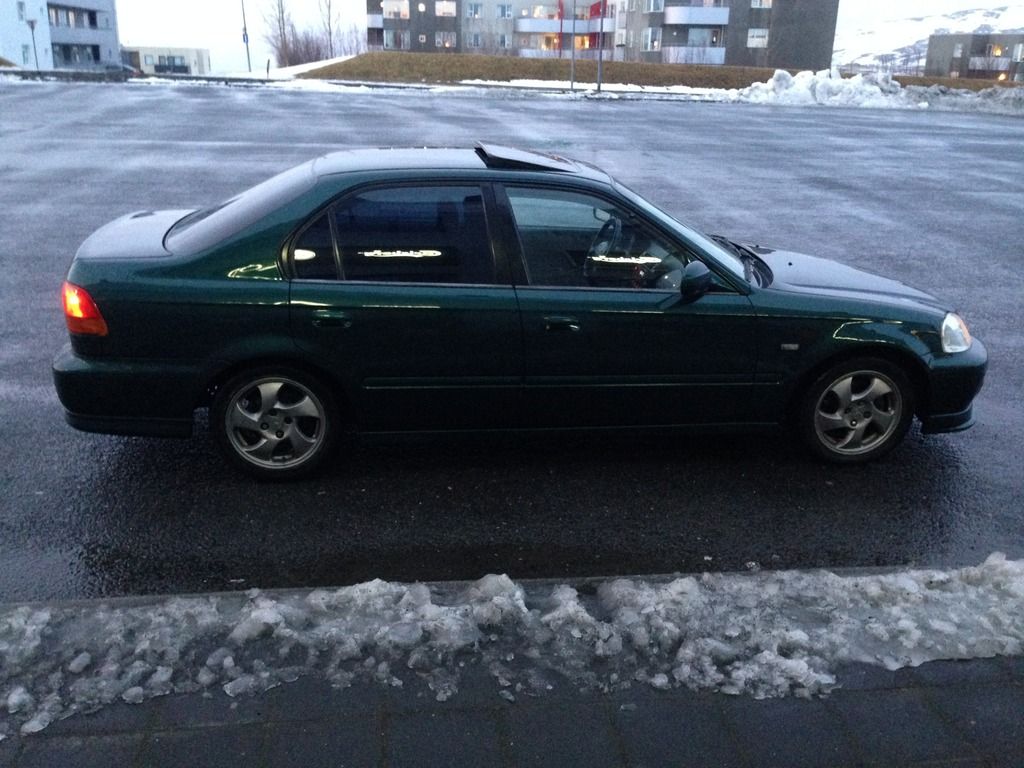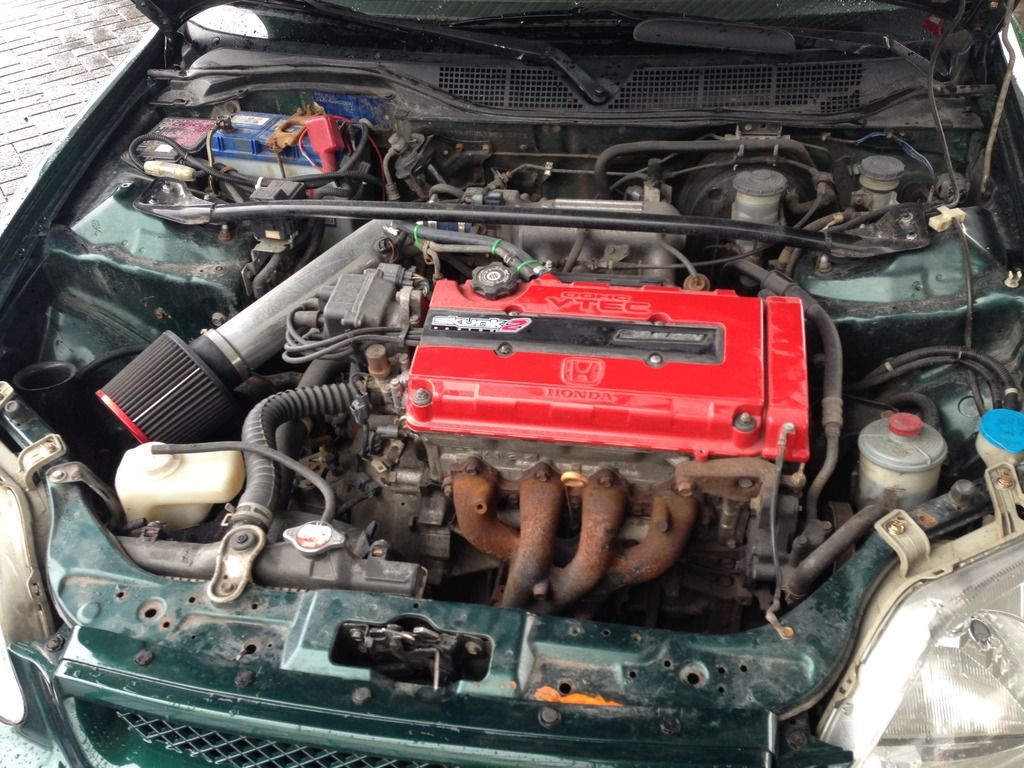 Engine bay is Little bit dirty after it had been sitting in the paintshop for 2 weeks.




And these are my XXR 521's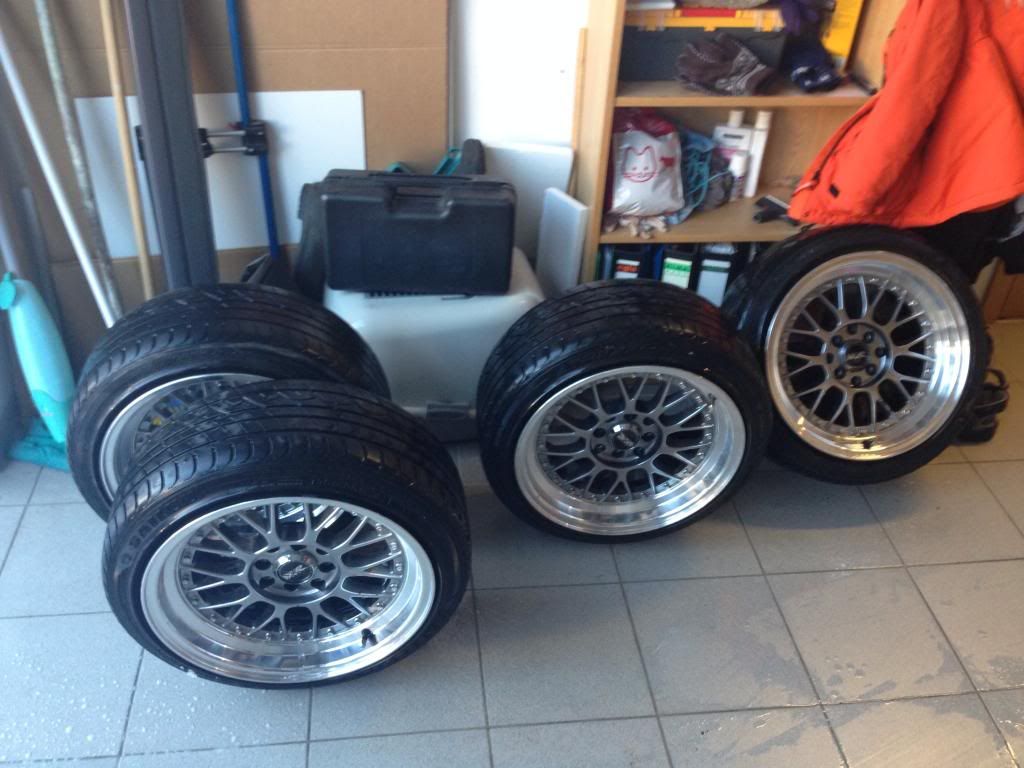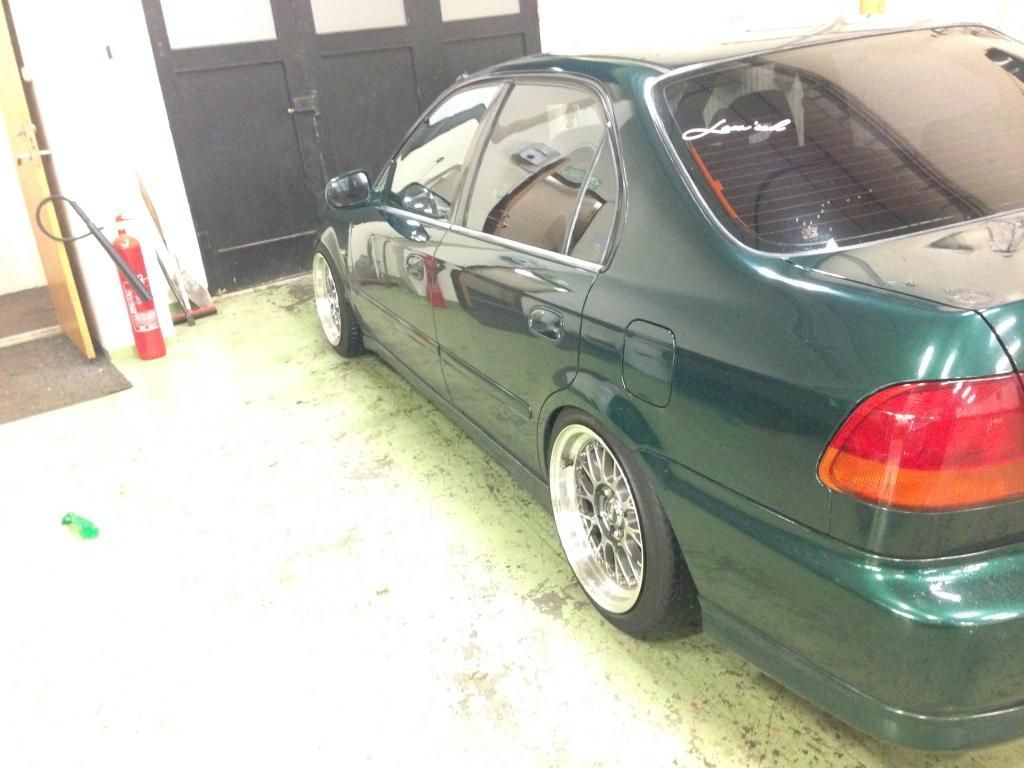 And ofcorse i lowered my car






but winter is still here so i raised it.

but thank you for watching and i hope you enjoyed reading this thread


first 3 photos were taken with a pro camera and the rest of the photos are from my Iphone 5. so sorry for the bad quality
Last edited: