Joined

Oct 27, 2010
Messages

3,210
right guys not a great amount of detail, loads of pics missing from parts brought and fitted but it'll get better with time
copied from civicjordan.co.uk
hello guys,
i've been on here a while most of you know me, so i thought its time i started a build thread of some sort!!
only problem i have i haven't been taking that many photos of all the stuff iv'e been doing! but hey ho.
i'll apologise for the quality of the photos in advance
this is the car when i first got it! had a list of problems as long as my arm, but i got it fairly cheap so i couldn't really say no,
1999 'T' plate
63,000 miles
B18c-r ( the main reason why i brought the car, good base to start with)
P73 JDM ECU
Carbon intake
SRS exhuast
ATR recaros
ITR rear seats
Koni springs and shocks
Powder coated standard wheels
i'll update spec list as i go through.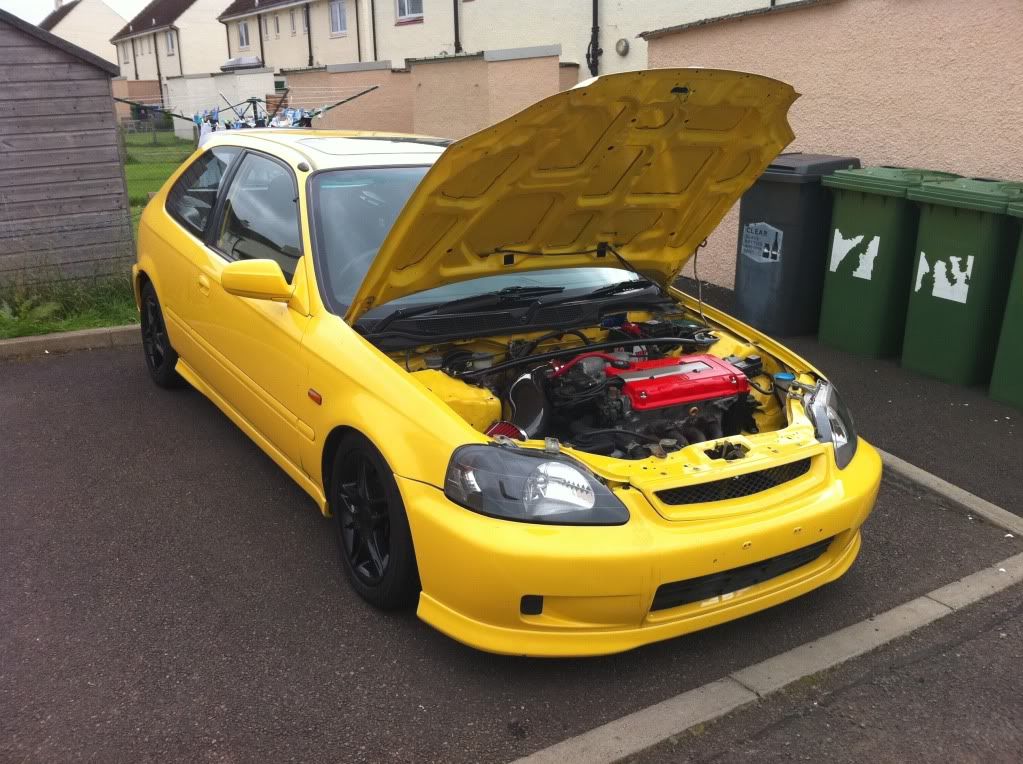 they are the only photo's i took of the car when i got it as i wasn't happy with all its niggles!!!
first thing i did when i got home was wash and clean the interior as it was a state, then change all the wheel bearings
what a ball ache of a job!!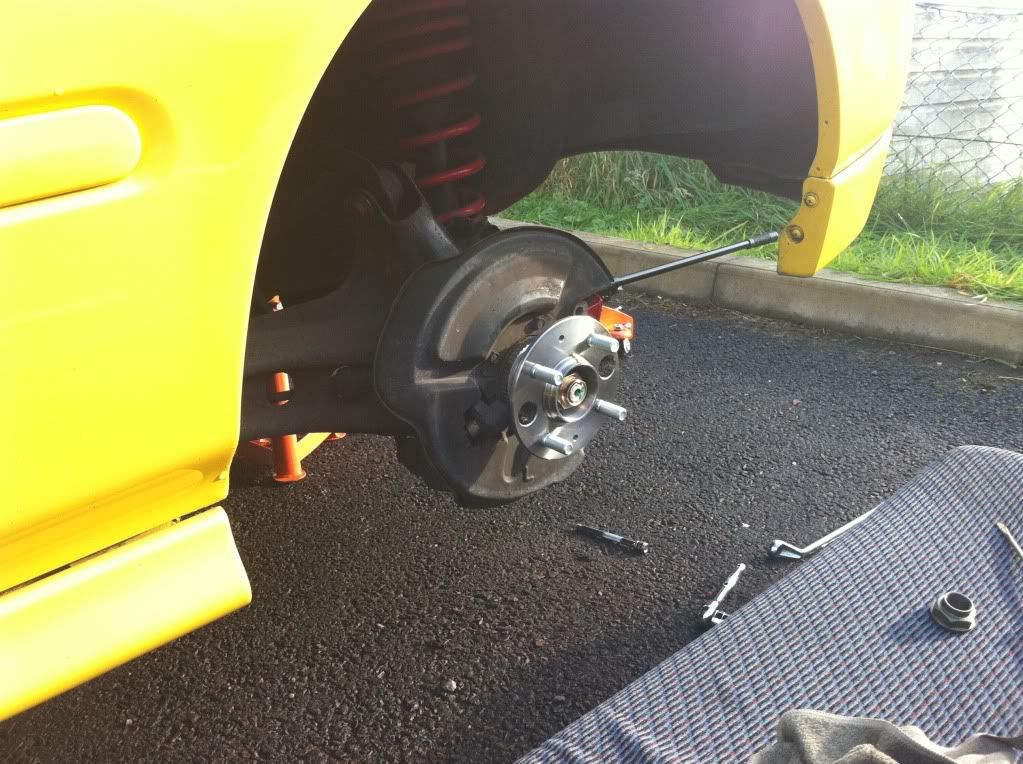 next on the cards was get rid of the RSR twin loop, it sounded awful and was blowing from the centre somewhere!
got hold of a buddyclub Pro Spec of keith
took it to work and gave all the welds a once over to make sure no cracks appear, then gave it a polish and stuck it on!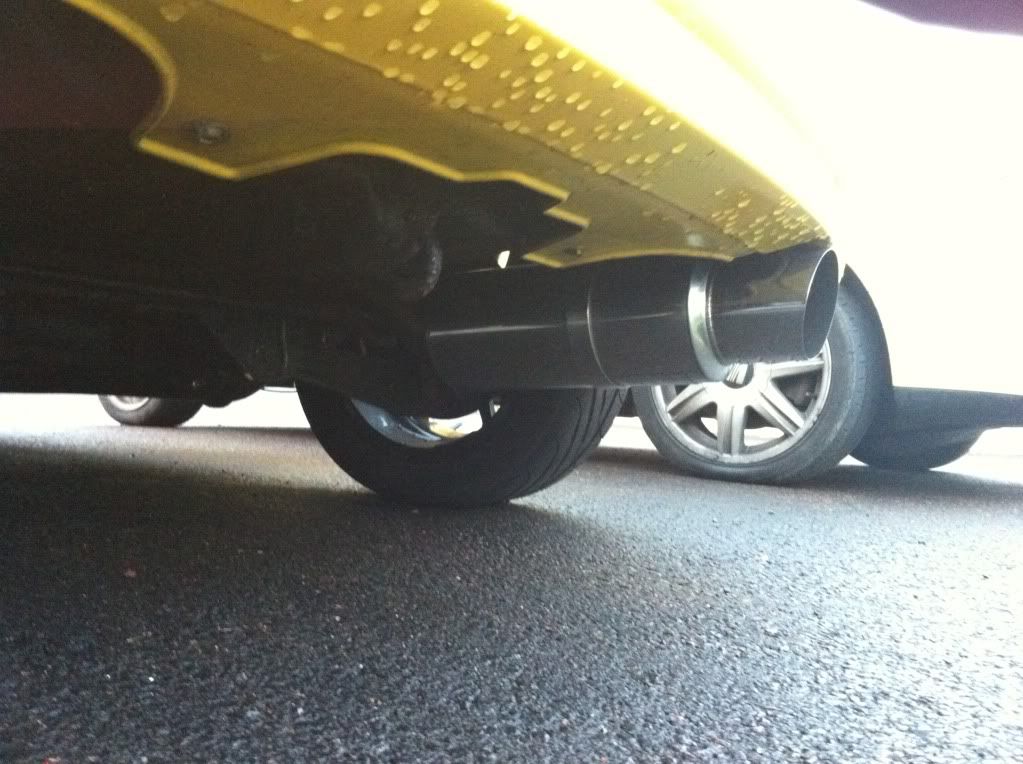 got hold of one of my mates In the USAF as i was after a few parts
couple of weeks later this arrived
along with a:
blox 2.5" decat
Accel 8mm ignition leads
New OEM DC2 oil cap
decided that a hamerite painted rocker cover was cutting it for me so i started to refurb mine back to the red wrinkle finish it should have
cleaned the engine bay, painted the block and various parts, got rid of needless brackets and tidied the bay
rocker cover finished and manifold, decat and leads on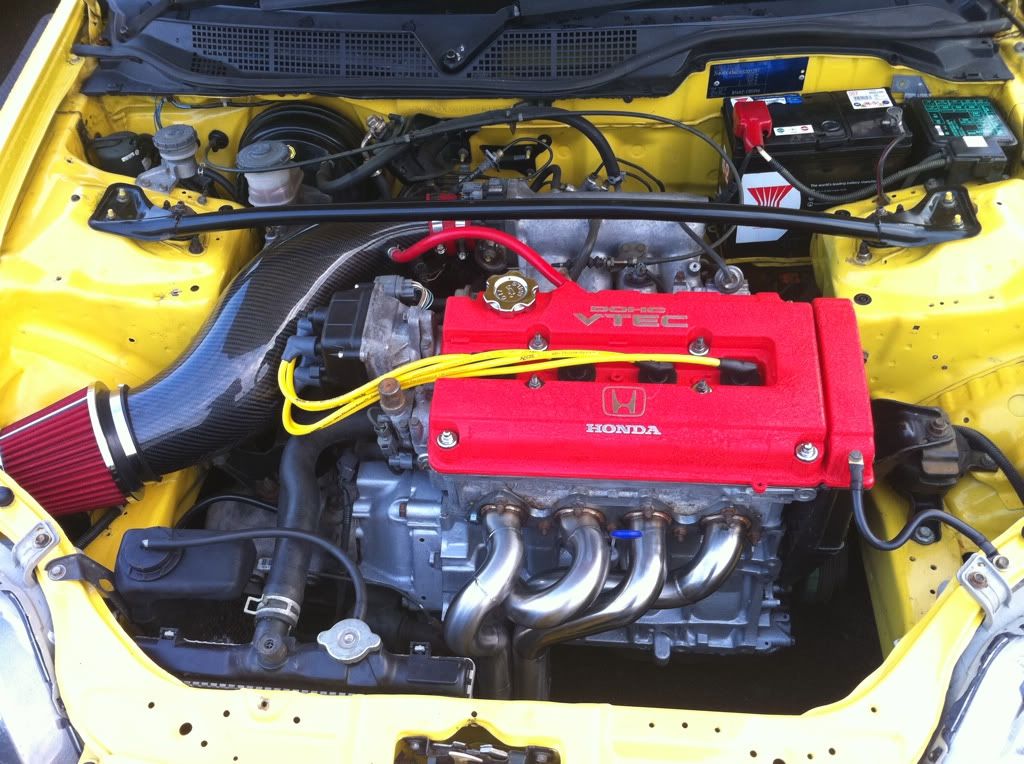 loads and loads more to come, im just been lazy and getting bored of typing .....TBC