Joined

Feb 23, 2008
Messages

3,557
Bought my GTR a little over a year ago and have been mostly keeping it garaged and maintained until i finish my degree.
its in fairly standard form when compared with most and is likely how i will keep it whilst trying to track down some tasty optional extra parts or old school parts and wheels more suited to the car....
current spec
149k km
N1 front bumper
N1 front headlights
Apexi twin filters
Apexi N1 cat back
Apexi down pipe
Mine's strut brace
GReddy Profec B boost controller
HKS turbo timer
Ohlins coilovers
A-Tech final speed 17x10 F+R
Bride Zeta fixed back
Bride superlow rail
EBC red stuff pads F+R
Upgraded clutch and flywheel (single plate rattle rattle style)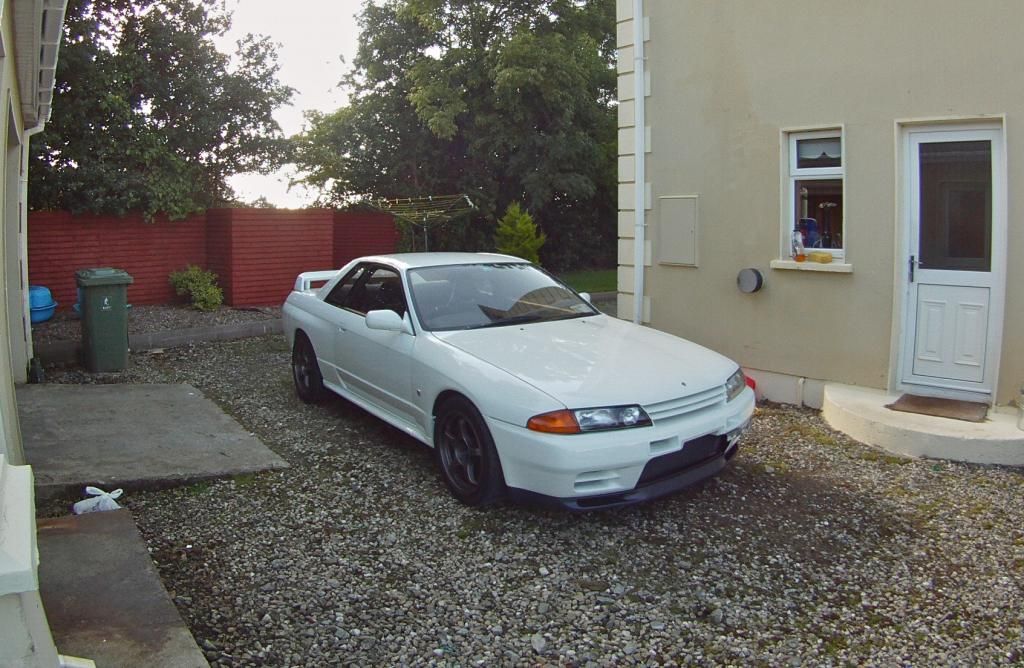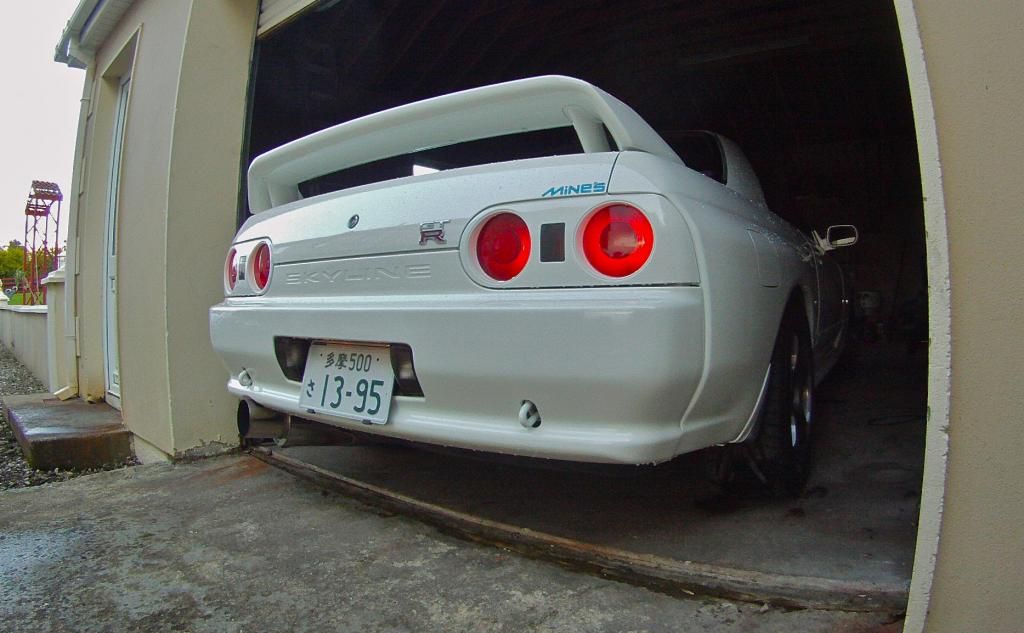 first thing i did was get myself a bride rail for my good old reliable Zeta seat...got it off andrew at planet drift...A1 service and only took 4 days to come from japan to my door, just in time for japfest bt
so japfest was her first real shakedown drive last year and she got up and down with nothing more than a dent in me pocket....plenty smiles per gallon though
not many pics of her that i can find so if i find some ill post them up here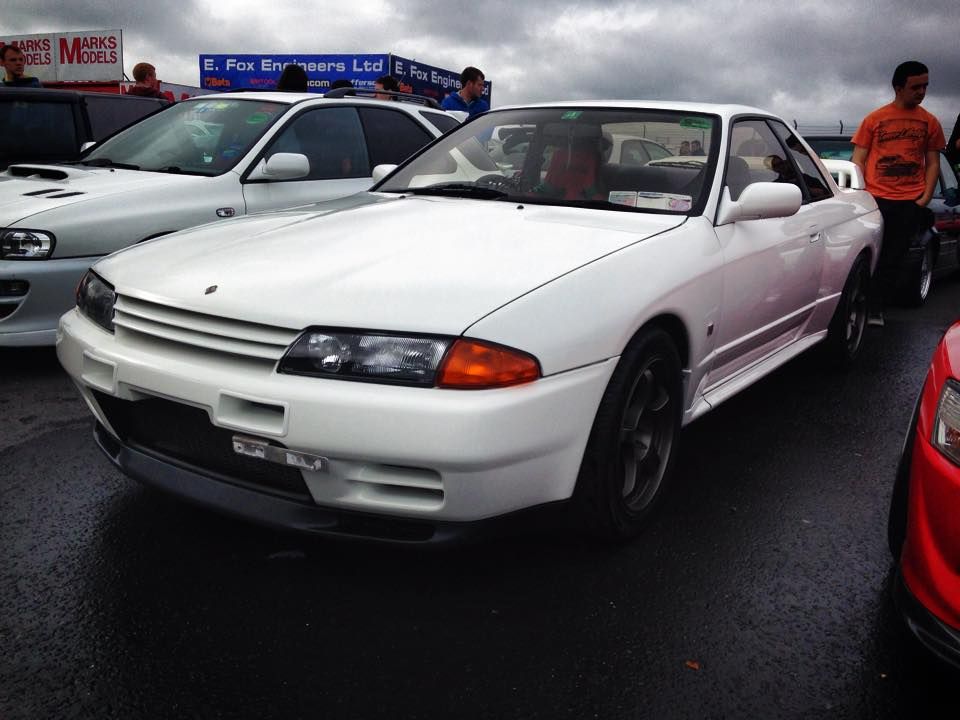 picked up a set of mines turbo elbows for the car and keeping an eye out for a set of mines equal length downpipes to get the full Mine's roar!
not done much to the car over the winter but gathered up a few parts recently
Mine's Motor sports ECU.....raised rev limit and no speed limiter and aimed at cars with breathing mods and raised boost levels, not sure if i will use it as my boost level is stock, but not ruling out a tweak up to 1 bar with a dyno run to check AFRs.
also picked up an IMPUL 913 steering wheel, was looking for something to replace the ghastly sabelt wheel that was fitted when i bought it and was looking for something that was elegant and period correct. These wheels were used in all the top R32 Group A GTR race cars that decimated the JTCC and ATCC racing series.
on the lookout for a original horn button if anyone has an IMPUL one laying around gathering dust.
also picked up a genuine Nismo N1 rear gurney flap / lip for the bootlid again thanks to tedman, needs a slight bit of work to make fit as its made from a rubbery plastic that loses its shape slightly over time and don't fancy drilling my bootlid, double sided tape possibly after a quick repaint.
so thats it all up to date....slow and steady wins the race lol.
all C+C welcome.