Joined

Mar 11, 2007
Messages

4,255
So, my DN10 report.......
I was fortunate enough to have a week and a bit off before heading to Germany being between jobs (severe post Nurburgring blues today for my first day at the new job :sad: ), so had a heap of work to crack on with
- Fresh MTF / diff oil / engine oil
- Front drop links
- Front pads (RS29's)
- Geo (more aggressive front camber, set rear coilover heights after fitting the cage)
- Trim rear of the car
- Brand new set of cups
- Polish and wax (had to look pretty for Jochen and his team

)
So the car was looking pretty sweet and all set to go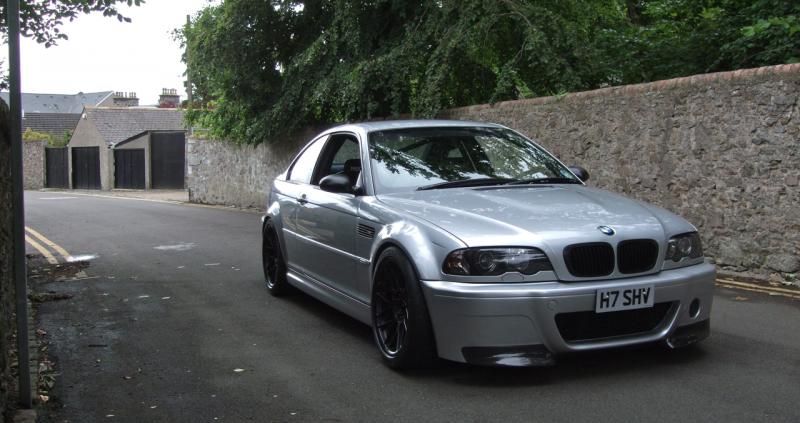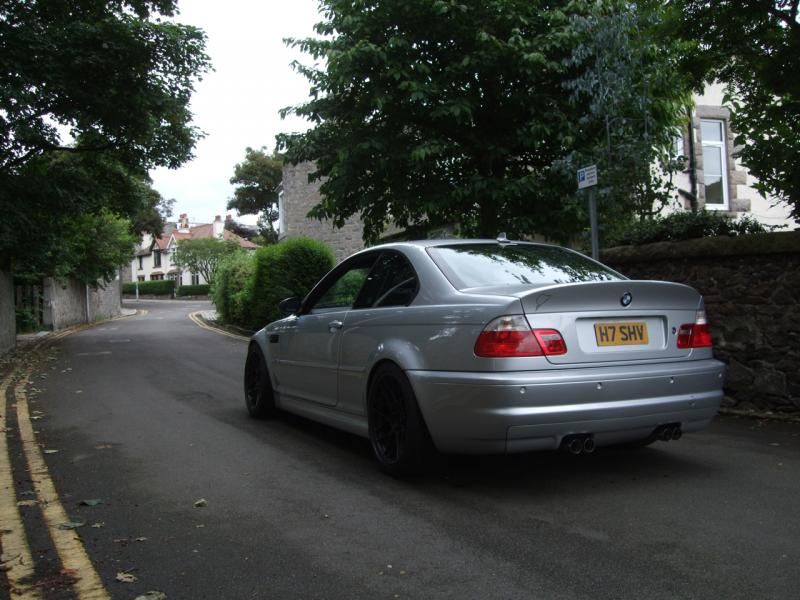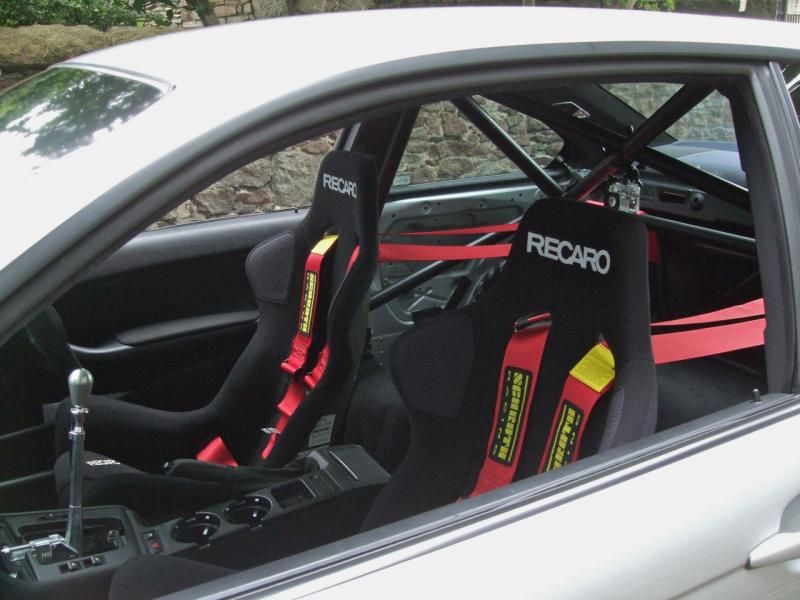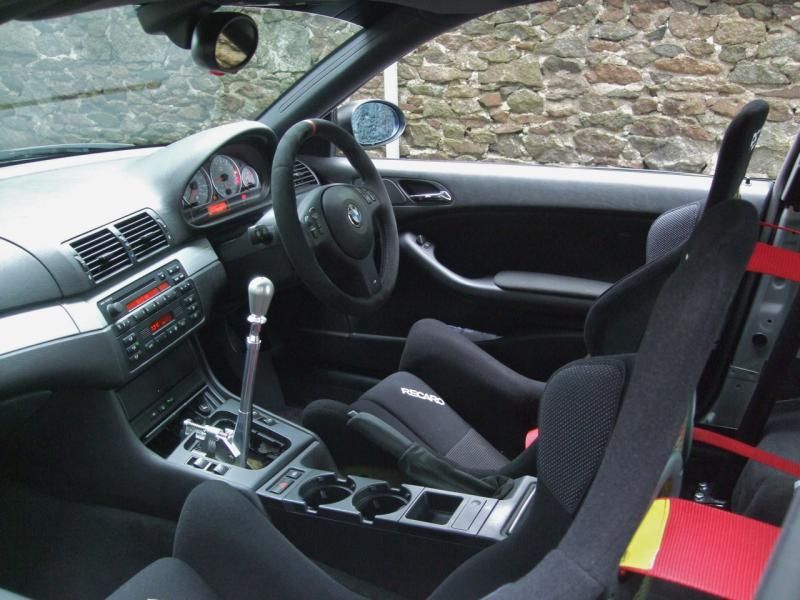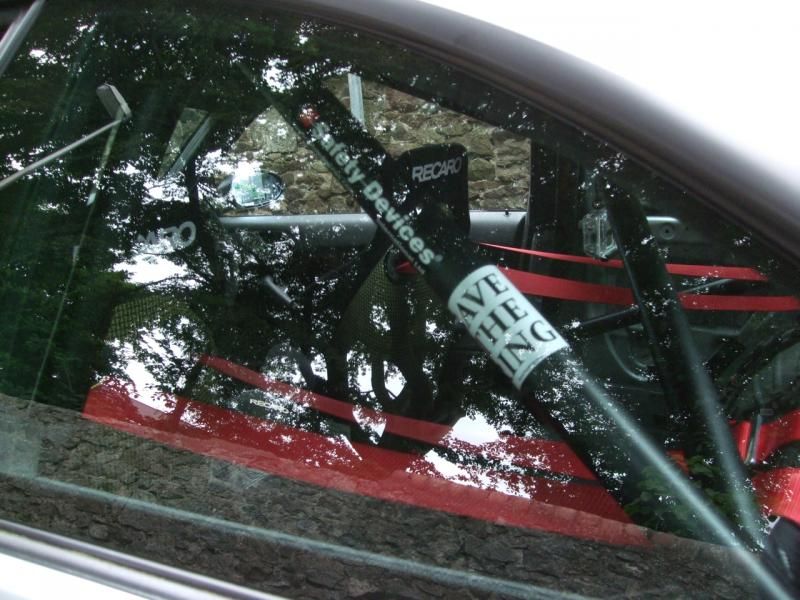 So me Ali (M3) and Richie (R26R) set off for the Hull Ferry where we met up with some other mates and some familiar faces on here (Nige / Matt / Edward) - just made it in time

Unloaded the cars at Eddies place and decided I fancied a couple TF laps to warm up / refresh myself, so headed up to registration for 4.30 sharp then hit the track for a couple laps before briefing
Took Richie out for 1 lap then Alec (red S1 106) for 1 lap, neither of them have driven the Nordschleife before so a good chance to do some sight seeing before the sighting laps the next morning
Steaks up at PK with the rest of the lads we were over with, few beers then bed for a sensible hour before the first day
Me and Rich headed up and caught the end of the sighting laps, cool shot FS got of the 2 of us out, me leading the way to try and help show Richie the lines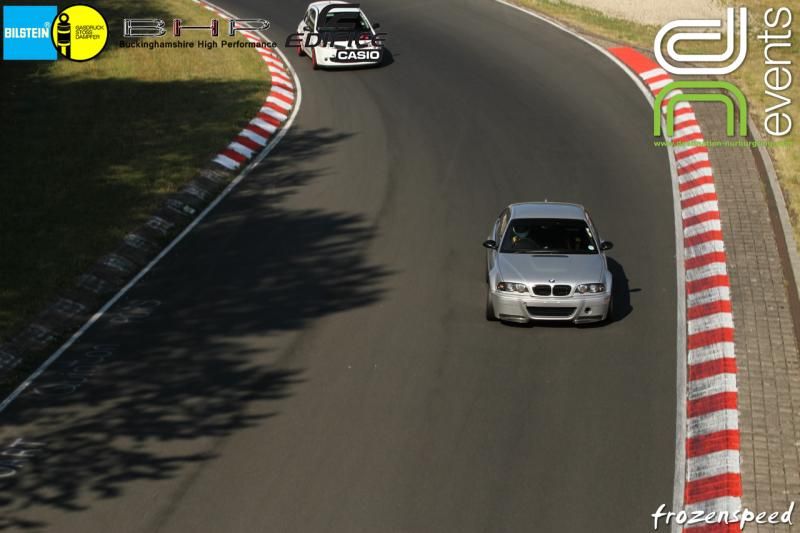 First day was so so..... Brand new tyres and front pads so wasn't entirely happy with the car, couple bits of oversteer which were easy corrected right enough, BUT by the end of the day the car was starting to feel fantastic, all set for day 2! 16 laps completed on day 1
Couple pics back at Eddies, took all the wheels off to check everything over, rear coilover spring platforms had loosened a bit on the threads so nipped them up, not a drop of oil used or anything, smashing!
Richies car needed nothing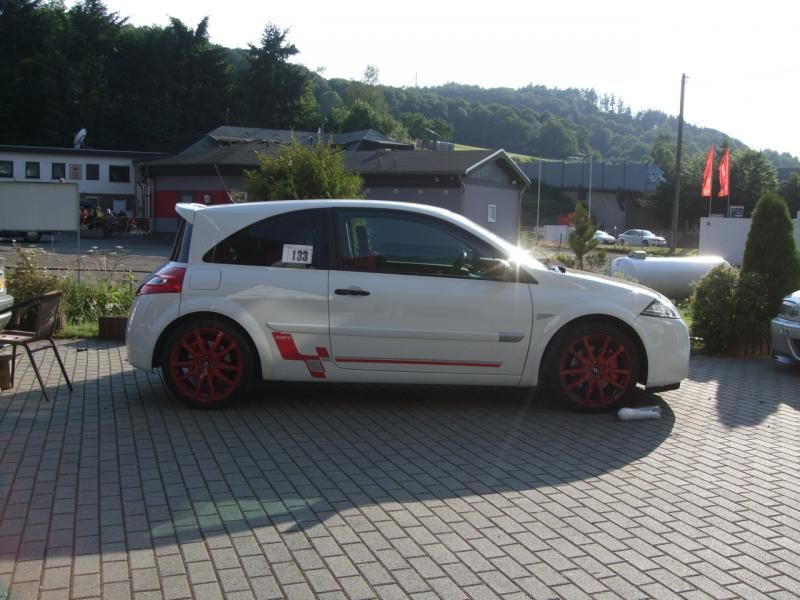 At DN9 we ran Ali's and my car back to back and could really see a difference in how flat my car cornered running the CSL roll bars, so since then Ali has fitted an adjustable H&R bar - headed to Germany with it set midway but after the first day set it full stiff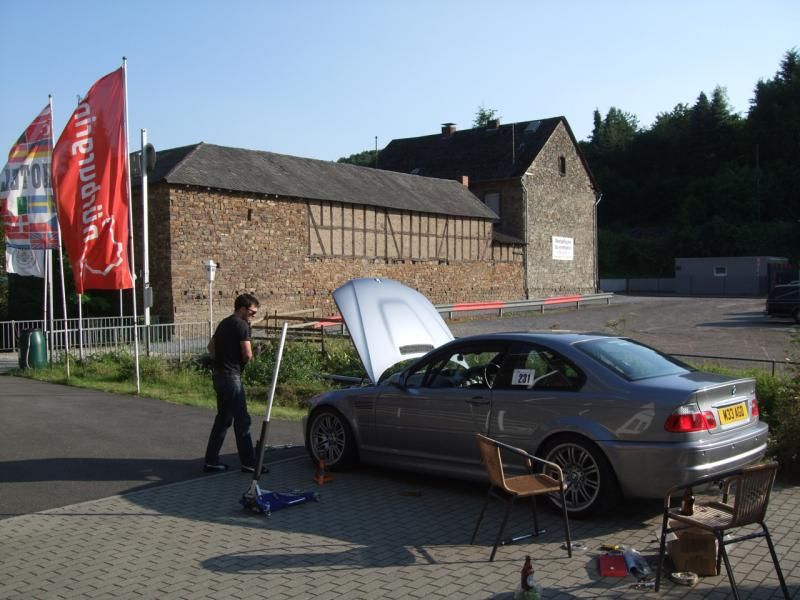 Left the cars for the night and met the lads for some pizza and beers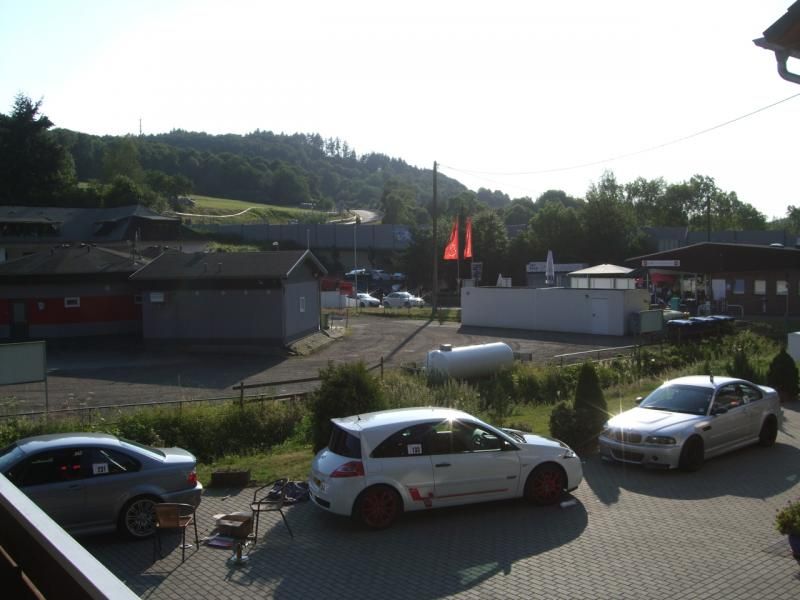 Day 2 and what a difference, from the first lap out the car was feeling awesome. More grip with the added track temps and more confidence to be fair, it's a shame i can only really afford one trip over a year!!!
Shame it was busy and hard to get a clear lap, but the way I was flashing most GT3's out the way (quite a number of them were a tad reluctant to move over, but there were some real fast ones out there I had either good laps with or got smoked by

) i'm sure on a clear lap i would have been 7:50 odd
a couple laps I got Thursday morning
https://www.youtube.com/watch?v=cI48vcjxr6U
[video=youtube;cI48vcjxr6U]https://www.youtube.com/watch?v=cI48vcjxr6U&list=UUG2owJgUZL_xmeqcfnV0mmA[/video]
and some brilliant pics courtesy of FS
away to join the track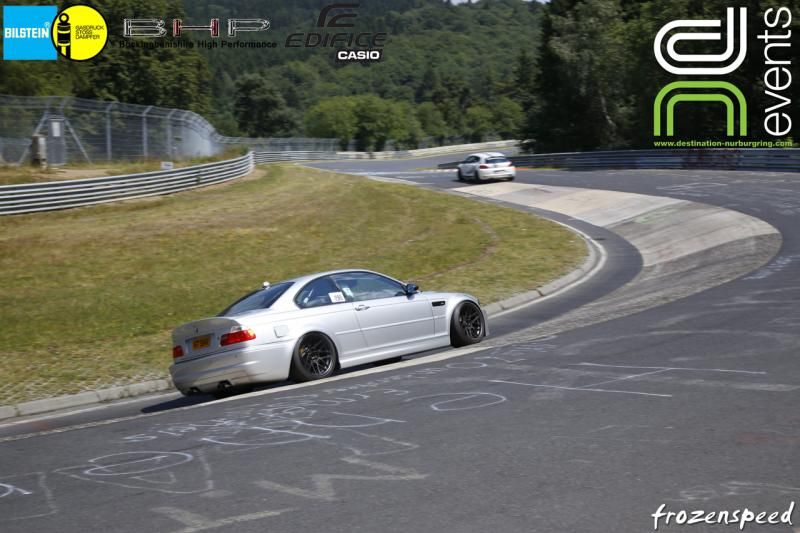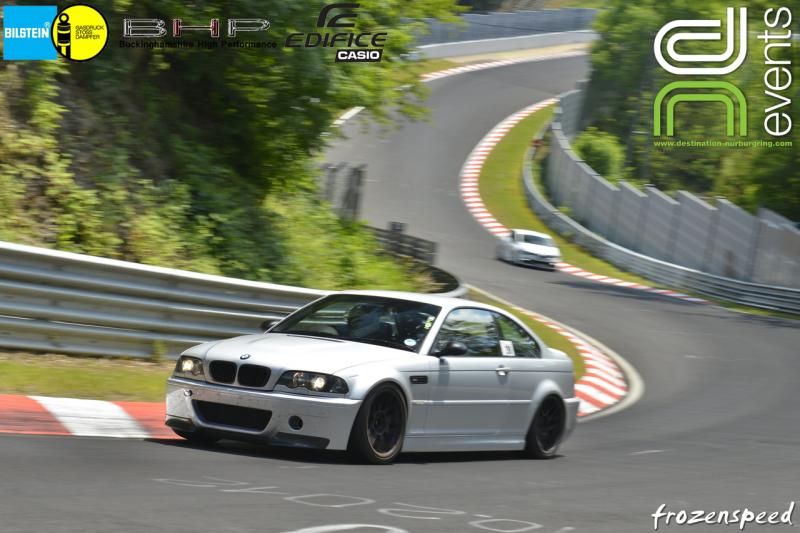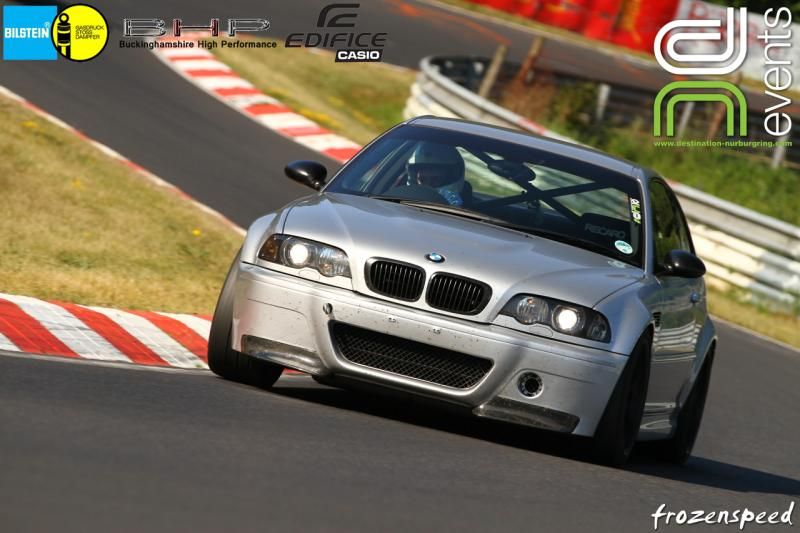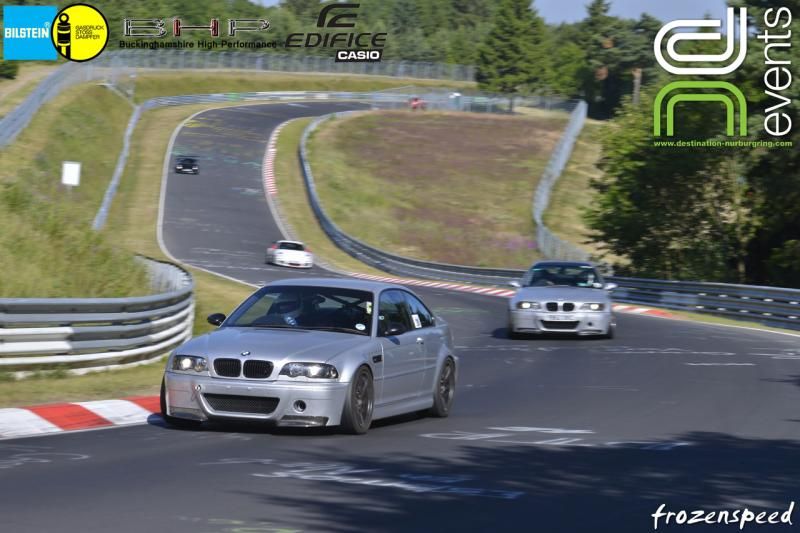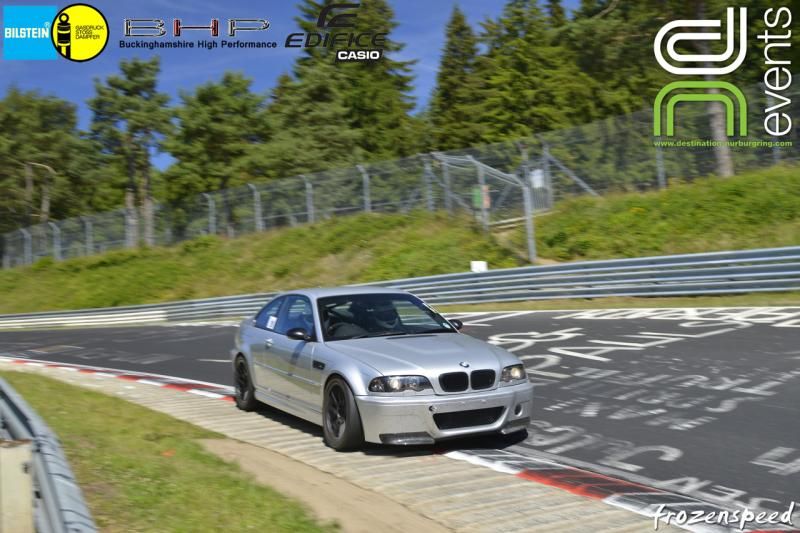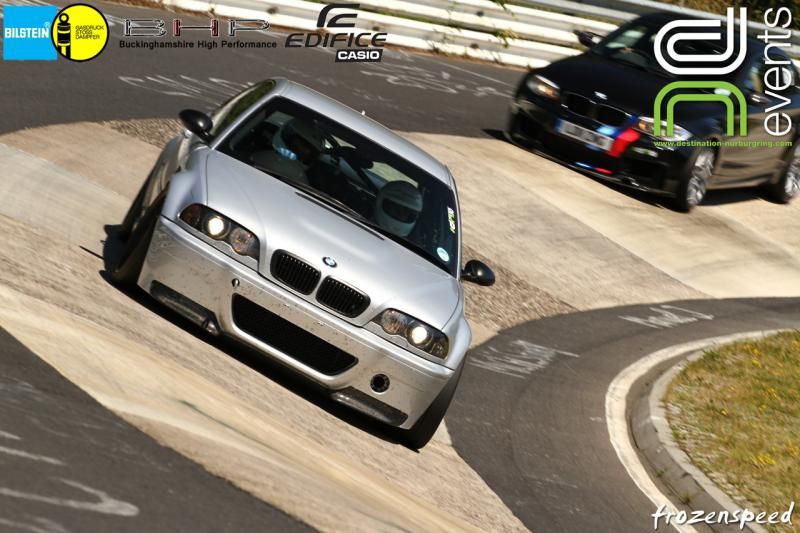 Now this last pic was on my very last lap of the day, caught up with Al Clark in his GT3 and his mate in the silver 911 turbo (would have loved to see the flyby of us up the straight nose to tail doing 150+), I had done 3 laps but thought **** it, one more lap!
Busy lap so was quite content with sitting behind Al and enjoying a good fast lap, once the red flags showed there was plenty thumbs up and waving all round from me / Al / the boy in the M3 wide body behind me - what these days are all about really, going out and having a great time!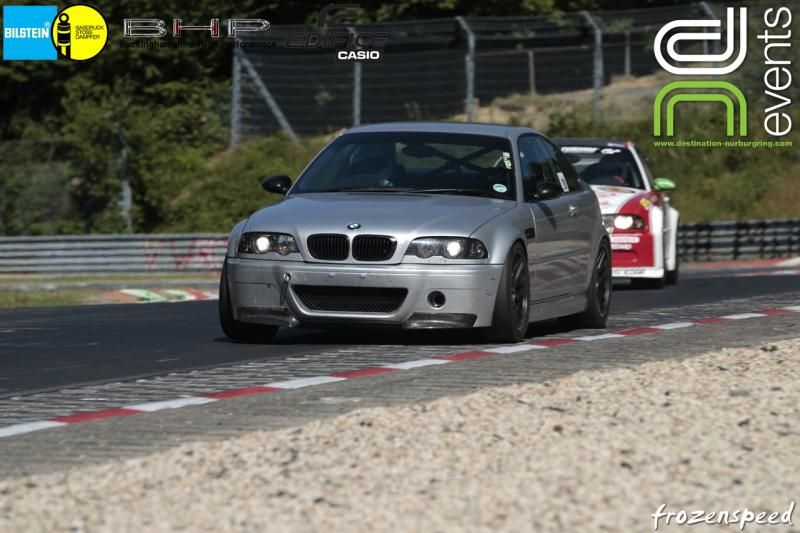 20 laps done on day 2........
Car ran brilliantly, the cooling mods worked very well! ran the car on the service menu for each session out so I had a digital temp readout - hottest the coolant hit was 105 after 4 laps out being stuck in the dirty air behind Al, but generally saw between 85 and 92 which is great
Plans for the car now? Bigger oil cooler will keep temps stable about 100deg (was seeing about 115) which will keep coolant even more stable also with the lack of heat soak also. Diff is sounding a bit knocky so could do with a rebuild over winter and I need to sort out the mountings for the front bumper.......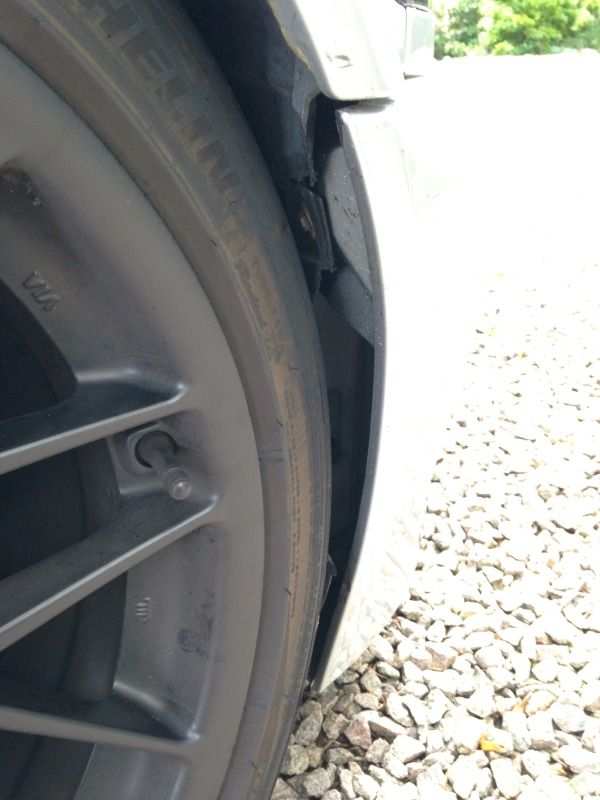 Being a rep bumper you can see it pushes the arch liner back a bit and I wore heaps of the liner away through the foxhole compression

Didn't particularly enjoy the first day, but the second day more than made up for it! Roll on DN11

Last edited: