Joined

Dec 17, 2016
Messages

25
Car(s)

Phoenix Yellow EK9 - 1996 DC2 Type R - EG6 SiR2
Hello there!
New to the forum but not to the game!
I do have a build up on Civic life but it seems its fairly dead these days so I'll give this a shot.
Some great builds on here.
We'll keep it brief as I could go on for ages but here's a quick summary.
All started with a 1997 EK3. It was free, but had done galactic mileage and the rot was dire.
That quickly got scrapped as time and circumstance wasnt going to allow me to get it sorted.
Passed my test, got a Corsa, that threw a rod. Spent the following year and a half in a K11C Micra, awesome little car! Bomb proof.
Then I went back to what I'd really wanted...
Nigh on track ready B16 swapped EJ9 on ITB's.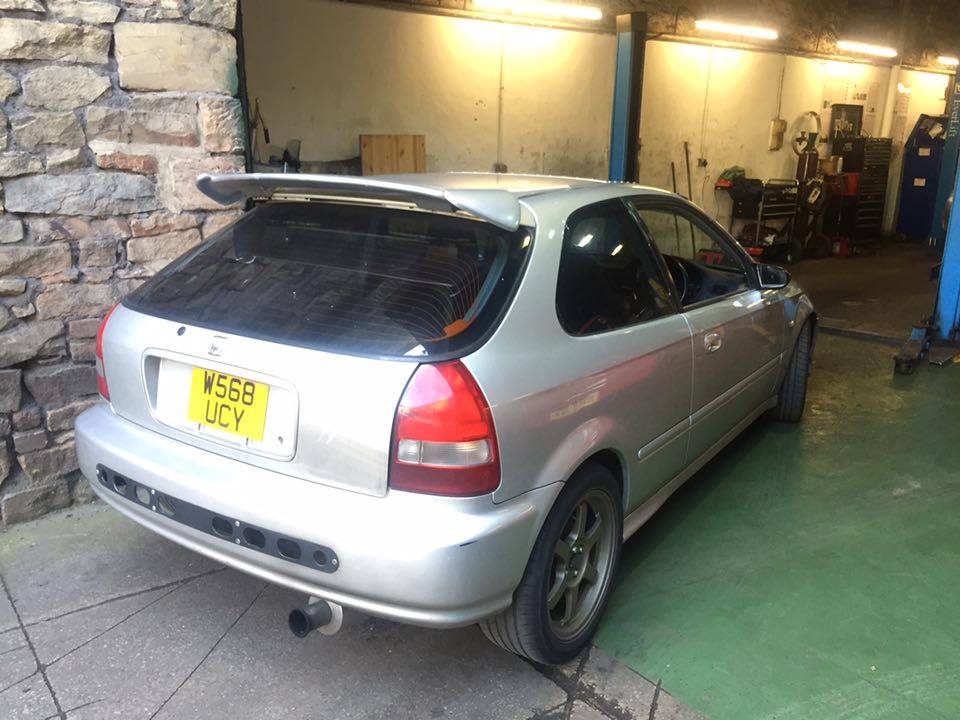 53,000 miles! The shell was so so clean and I regret getting rid of it. I've not had one so clean since off the bat. I didnt have this long due to an accident so it ended up being broken for parts (of which I kept many) and scoured the net for its replacement.
This!
60,000 mile EJ9. Served me well for 9 months, B swapped it. Kept it simple. Had planned on a full re-spray with fresh rear arches until that was driven into
(On the left)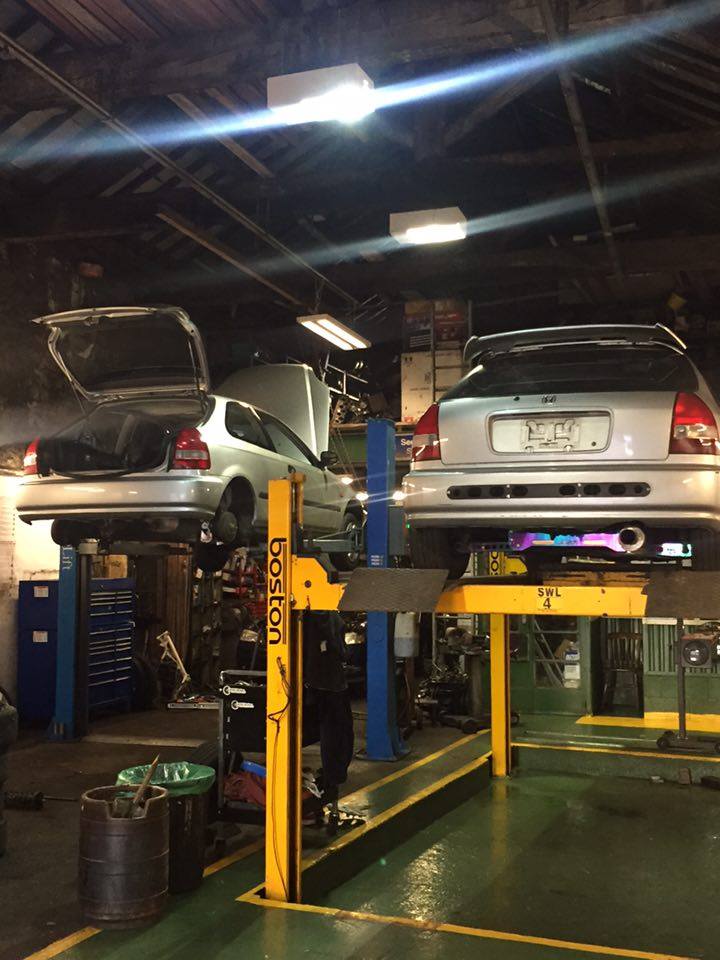 After that I was a bit strapped for money and couldnt really afford to go out and buy another full car to replace it, so the hunt was on for a decentish shell to transfer everything over to keep me on the road, and more importantly in a Civic! After a short search I found a 98 EK4 VTI shell in Kettering. Que the Transit, an 8 hour round trip and £250.00 later and I had myself a Comet Blue EK4. Nice! Not the best and it had some questionable paintwork but I loved it. Felt great to be returning the B16 into its rightful home.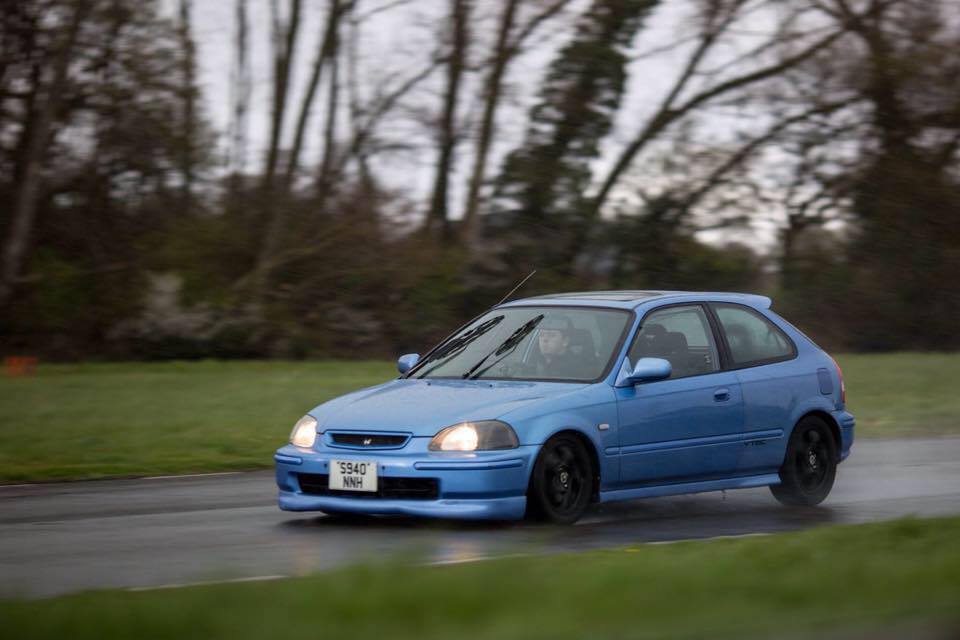 This is currently off the road and I have made a start on the body work. Both rear arches need replacing along with the fabrication of the inner arches also. I was going to scrap it but I cant bring myself to, I love the thing! The engine and gearbox have since been sold and the front end will have to be seen to as items have gone from that but this one is a marathon not a race. I wont part with it!
With the VTI off the road for what I had planned to be a complete re-build and power plant transplant I purchased a nice 1996 EJ9 in Taihatian Green. 86,000, full Honda service history. £350.00! Its pretty straight, but as all older examples I will have to get involved with the grinder and the welder in areas, namely the rear inner arches. Oddly the outers have escaped corrosion? First Ive seen in this way. I B swapped it using the VTIs old running gear briefly to get out on track, but its now reverted back to the D14.
This is currently my daily driver.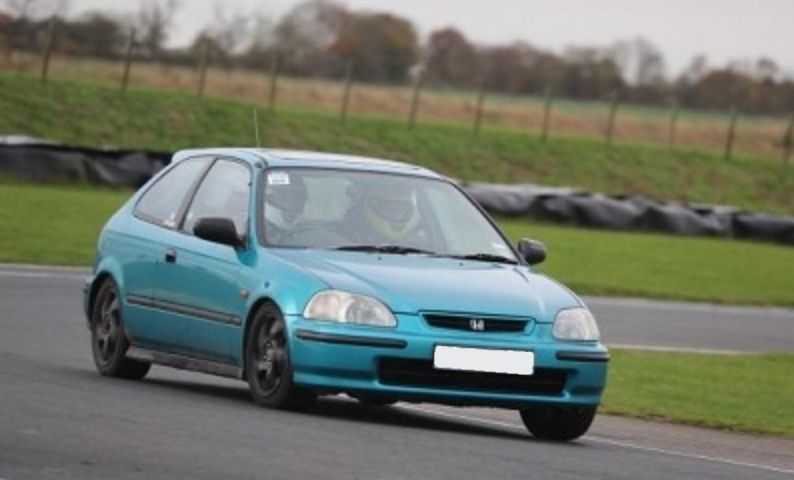 The shell is great otherwise with the floor pan being solid and the front end escaping any serious corrosion, so well worth saving. However it can only come off the road once the latest one is done, and very nearly reaching completion...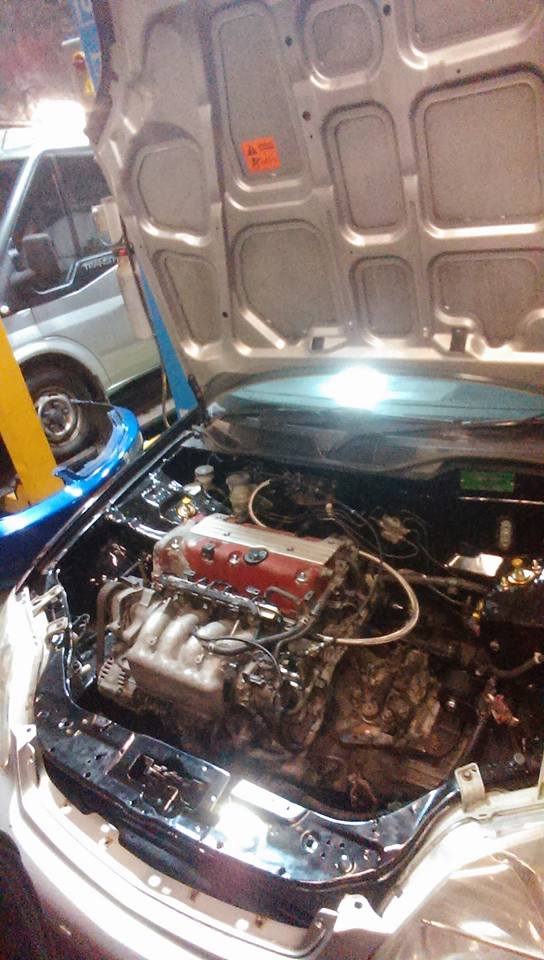 K20 EJ6 Coupe. Only the one photo for the moment as my phones kaput.
Spec list so far..
- 2000 ej6 Coupe
- K20A2 engine and gearbox W. B series LSD.
- Innovative K swap mounts 75A track poly
- DC5 Cables and Shifter
- DIY K swap exhaust mani
- K Tuned Side Radiator kit
- K Tuned immob bypass
- K Tuned K swap harness
- DIY fuel set up (uses OEM rail)
- AEM FPR w. K Tuned fuel pressure gauge
- Self made 2.5" exhaust system
- DC2 Subframe and rack, arms, ARB. All polybushed
- DC2 4x114.3 hub swap w. 282 front brakes (Carbone Lorraine RC5) and 262 rears (OEM)
- Skunk 2 adjustable front upper camber arms, Hardrace adjustable rear camber arms
- Genuine Function 7 rear LCA's
- ASR subframe brace
- EK4 VTI rear ARB (Will be changed out for an EK9 item
- Yellow Speed Coilovers
- Stripped interior
- EP3 Steering wheel
- EVO 4 Recaros
- Cusco Style big wing
- Japan Type multispoke wheels w. Yokohama Advan AD08R.
Only really requires the front end painting, one or two small engine items fitting and then a geo set up. I'm going to be running internal brake lines too so when Ive got a camera sorted I'll be sure to keep this updated!
Hope you all enjoy whats to come. They all have something in store for them over the coming years.