Item for sale:1997 Starlight Black Ek9
Reputation:
http://www.ek9.org/forum/reputation-center/49075-willox.html
Price: £4600 ono
Paypal:No
Location:Aberdeen
Condition: 7/10
Description:
You are looking at my 1997 Honda Civic Ek9 Type R
The time has come to sell my Ek9. I have loved every minute of owning this car over the last 18 months and it has never let me down but I feel it is time to buy something different so it is up for sale. Anyone looking to buy an Ek9 will know all about these cars already and how capable they are.
It is a 1997 pre-facelift model finished in the rare Starlight Black which looks very nice.
the car has covered 135,000kms having never been converted when brought to the UK to keep it original,this translates to approximately 86,000 miles,which is very low for a car of this kind and age. I am the 3rd UK owner,with both the previous owners and myself included all being active members on ek9.org forum site. The car was imported to the UK in October 2010 and I have owned the car since October 2011. During this time I have serviced it at regular intervals and it had a brand new distributor fitted in January 2013.
The car does have a few modifications fitted to it such as:
-Bilstein uprated shock absorbers and lowering springs
-Dc sport 4-1 ceramic coated exhaust manifold and high flow cat
-Carbon kevlar whales ***** Air intake
-Tegiwa rear X-brace
-Engine torque damper
-Mtec grooved discs and Ferodo DS2500 pads all round (Covered about 1200 miles only)
-Sparco suede deep dish steering wheel
-Uprated stage 2 clutch and lightened flywheel (Used this car daily in traffic to work and still remains easy enough to drive)
-15" Rota Slipstreams in Bronze with 4 Toyo T1-R tyres
This car really is in good condition for it's age although being nearly 16 years old there are a few marks on it here and there consisting of a few car park dents in the passenger side door,one or two scuffs to the front lower splitter/bumper and one or two stonechips on the bonnet. there is also a dent just above the driver's door handle and a small patch of laquer has started to peel just above the driver's rear side window,most of which have been there since before I purchased the car.
The car has also been fully undersealed about a year ago and has not been used through the winter during my ownership to keep it as fresh as possible. there is only one bit of rust on the the whole car and that is on the passenger wing where the wing meets the bumper and this is purely surface rust. it is still completely solid,and as is the rear arches which is becoming a rare sight on Ek9's nowadays.
This Ek9 really has been a joy to own and drive and has always got everything it has needed,which hasn't been alot. The car has just been taxed until the end of September 2013 and the MOT is out at the end of the same month also and I'm confident it will sail through again just like it did last year!
If anyone has any questions about the car then please don't hesitate to contact me and I will answer as best as I can
Pictures: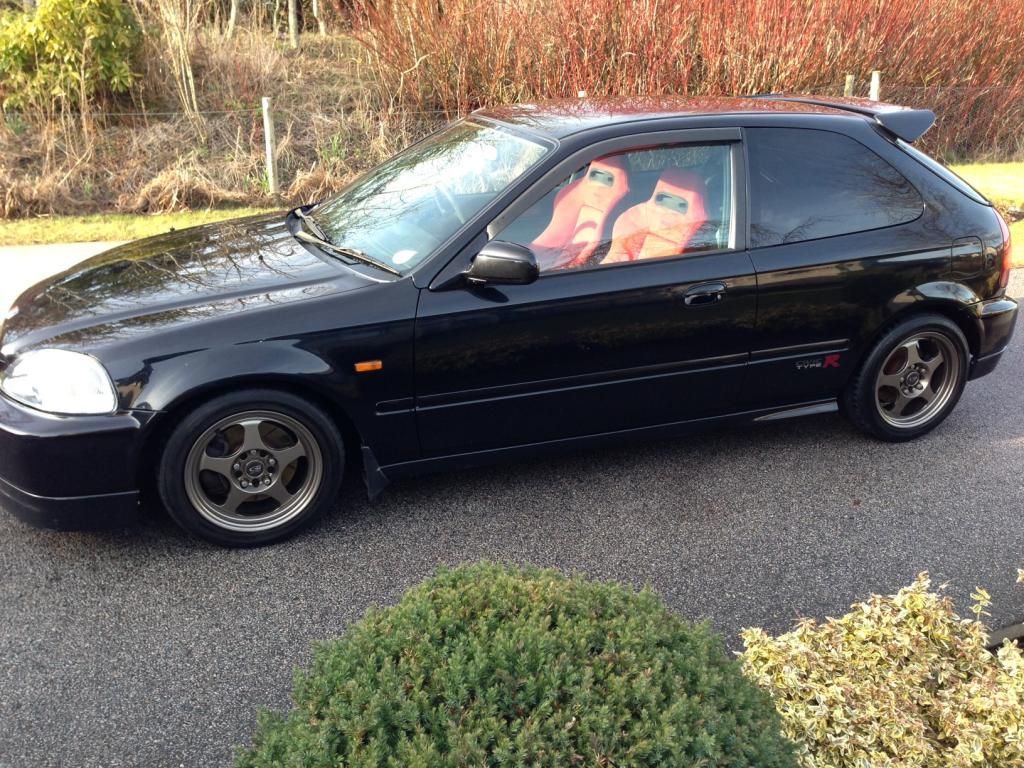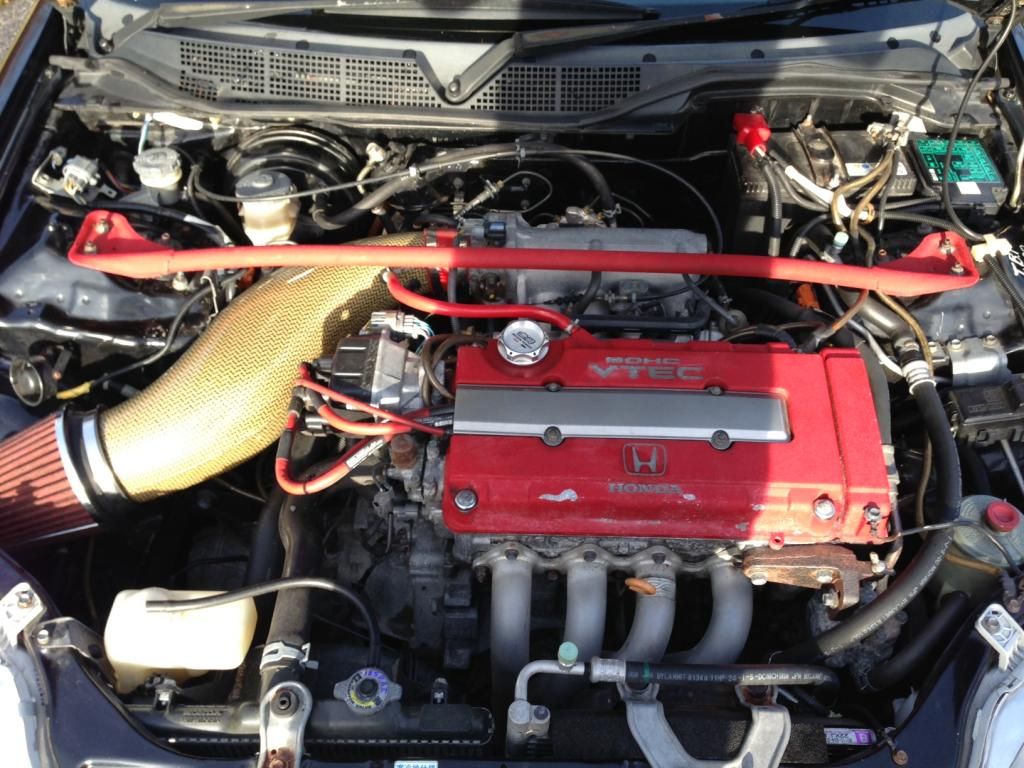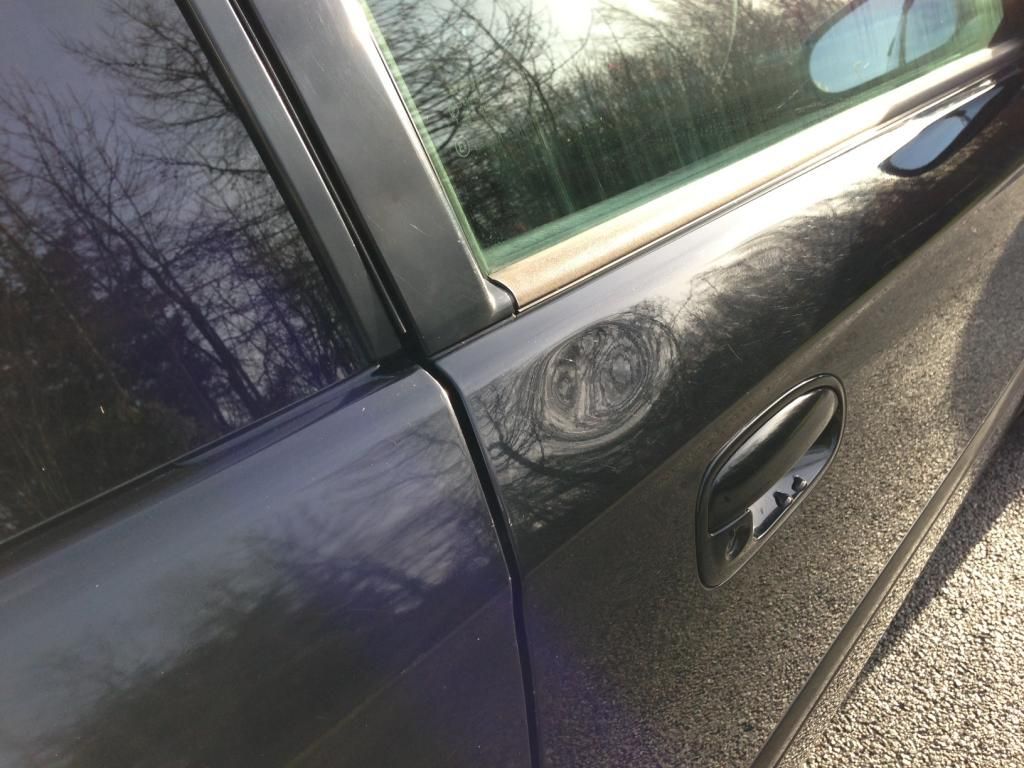 Last edited: