Joined

Aug 23, 2010
Messages

1,028
* The car has Race bace front seats that have been fitted!The car is now priced at £5600 for a quick sale! NO OFFERS!!
Item for sale: CW Facelift EK9 RX
Reputation:RyanDOHC
Price: £5600
Paypal?: cash on collection only
Location: Glasgow
Condition: 9/10, Very Good!!!
I have for sale my immaculate 2000 Honda Civic Type Rx import. I bought it from alEKs on here. It was first imported into the U.K in 2008 as a GRADE 4B (still have original auction sheet) by Duncan of "Fast Jap Cars" who is a renowned EK9 importer.
'V' Reg Facelift EK9
10 Months MOT (Sept 2013)
No Tax
99000 Miles
Upon import the car was under-sealed, had the cambelt changed and had the clocks converted from KPH to MPH with the mileage adjusted and a certificate of mileage guarantee with the mileage in Kilometres before the conversion and Miles after. It has also been de-restricted from 112MPH.
I have owned the car for about 18 months, and it has been in dry storage for over a year. I have decided to go to Australia for a year, that is the only reason for sale. Body work is immaculate, as the car never sees winter.
I switched out the standard Recaros for Bride seats,which I won't be in the car for the sale!
All 5 genuine red type r floor mats are all present and in good condition.
The standard wheels are in great condition with Toyo T1R tyres.
The car has always been extremely well cared for by myself and by the previous 3 enthusiast owners and as such is in impeccably good condition for a car of its age. Since owning the vehicle, all servicing has been carried out by Andrew Baird @ Automek.
There are a few spare parts the car will come with including-Spoon front disks, few boxes with other parts and STACKS of paperwork!
Since purchasing the car i have also replaced:
- Gearbox Oil Torco MTF (recommended by Mfactory, will include excess with car)
- Anti Roll bar drop links on all 4 corners
- ADL Blueprint pads on all 4 corners
- Brand new DOT 5.1 Racing brake fluid during pad change
- Coolant flush and change with genuine Honda type 2 Coolant (will include excess with car)
- Fuel Filter (OEM part)
- Brand New battery( 2 year warranty)
- New timing belt
_Rear RTA bushes replaced
(most of this work has been within the last 4 months)
It also has:
- Electric Folding Mirrors
- Electric Windows
- Power Steering
- Air-Conditioning (still works!)
- Alloy Pedals
- Carbon Fibre Effect Centre Console
- Genuine Honda Wind Deflectors
- JDM Toll Card Reader (Jap lady speaks when ignition is turned on)
- JDM yellow wing mirror glass tint
- JDM Double Din JVC head unit with 6 CD multi changer
- Original JDM emergency flare
- Thatcham CAT 2 Immobiliser with a certificate of fitment for insurance
The car Has been returned back to near enough standard for sale! Regamasters,brides,Takatas ect have all been taken out! Apart from the mods listed below!
Modifications:
- J's Racing Decat Pipe
- Mugen Closed Air Induction system
- Meister R Zeta S Adjustable Coilovers (with Pillow Top Mount- height and dampening adjustable) Spring rates are 10kg/mm Front and 8kg/mm Rear.
- Genuine Spoon Sports rear upper strut bar
- Energy Suspension engine mount inserts
- Energy Suspension stiff shifter bushings
- Superflex anti roll bar bushes
- Tegiwa Imports brake master cylinder stopper
-Gear Shifter extension
- Spoon Reservoir socks
**Also have a CUSCO 6-point cage with b/c pillar bars for sale -£600**
Car has NO RUST!!! Quarter panels are mint and so is the underside! This is one of the main reasons I wanted the latest model and why I chose this one!
Bad(ish) bits:
If anyone would like a mechanic/Renowned Tuners opinion on the car, Please contact Andrew Baird at Automek!!
A few stone chips on the front lip but nothing you would notice without being shown.
(Other than this the paintwork is very good, not faded or dulled like many other imports)
Remote for remote central locking does work sometimes, but central locking on the key still works - having to turn the key does not bother me!
Drivers side "TYPE R" decal has started to peel, I just never got round to replacing it.
Window regulators are slow; as in every EK chassis civic but is not ridiculously slow by any stretch of the imagination and has never bothered me,I had the passenger one replaced when it went in for MOT. but I thought id mention everything I could think of.
- - - - - - -
This car is an immaculate example and anyone who comes to view will not be disappointed, the engine is extremely strong and pulls really well throughout the rev range, NO oil consumption at all, NO smoke, runs exactly as you would expect from a well maintained car.
Since I worked at Honda from a young age I know how an EK9 should perform! I took my time deciding which Ek9 to purchase and after viewing 5 different examples I chose this one!
This car has been cared for with no-expense spared!!
The car has been my pride and joy! I really don't want to sell but it would be better put to use rather than sit in storage! I am in no rush to sell and being an enthusiast I know what the car is worth!!!
Please no time wasters or dreamers! Would love for the car to go to a fellow enthusiast or forum member!
I am Pricing the car at £5800! This is without the seats! Or £6200 with Recaros!
Car is located in Glasgow
No P/X
PM for more details or call – 07596747698 .Please don't text me or call from a withheld number!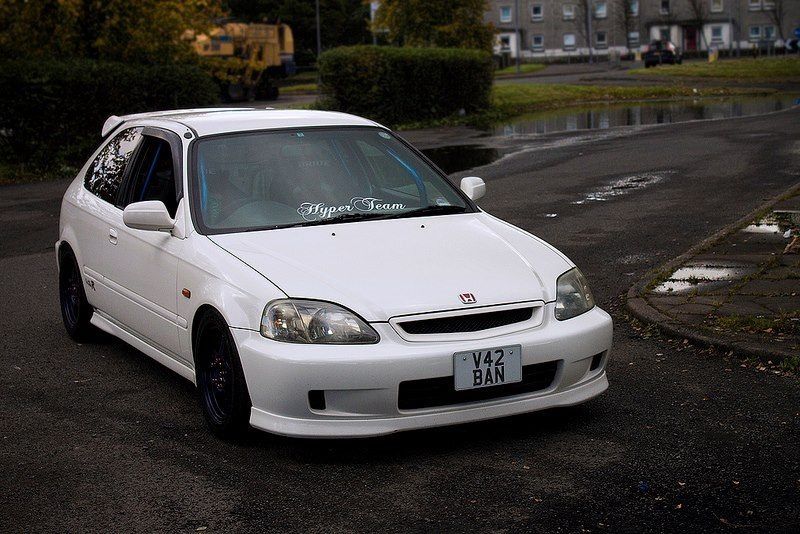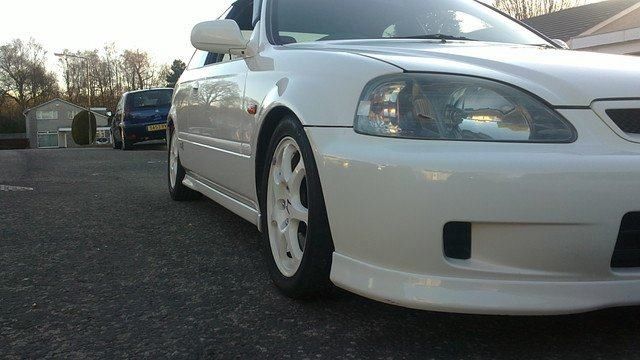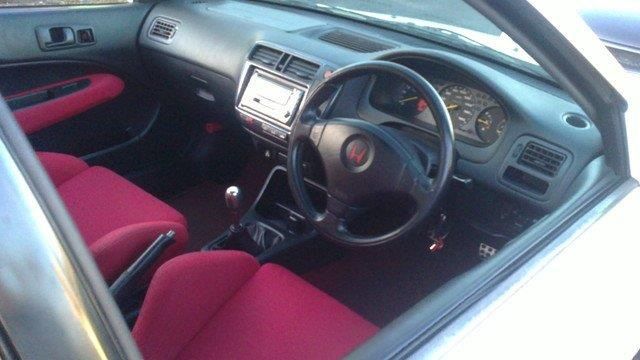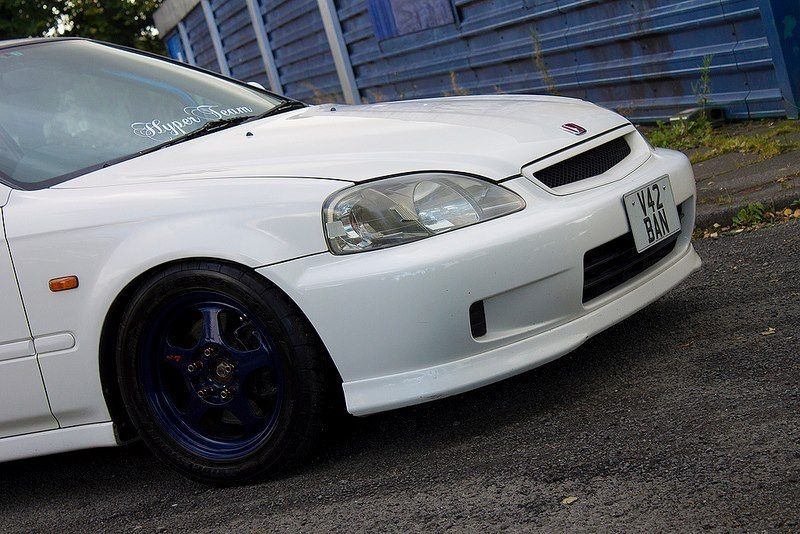 Last edited: