Joined

Jul 8, 2010
Messages

3,748
EK9
Pre facelift black
112k miles. Clocks changed from KM to Miles in between 2009/2010 Mot checks back this up
MOT feb 2022
Clifford cat 1 surround alarm with full closure
Power house
K24 bottom end
K20 head
K20 oil pump
New timing chain (sub 1000 miles)
New tension (sub 1000 miles)
New guides (sub 1000 miles)
New oil chain (sub 1000 miles)
New oil tension and guides (sub 1000 miles)
Clockwise motion sump baffle
R crew R01 cams
RBC ported intake
Blox 70mm Throttle body
Short stack intake pipe
1320 big tube megaphone header 3"
3" cat back exhaust
S2K billet fuel rail
S2K fuel pressure regulator
RC 410CC injectors
S2K power steering kit
Mishimoto triple core half radiator
Mishimoto k swap radiator hoses
Innovative K swap mounts
K PRO V4
Titan pro race 10/50 oil
Power 237WHP 285BHP torque 190FTLB
Facelift EP3 Flywheels
Genuine Honda clutch (sub 1000 miles)
Custom Ratio box suited for track application
Drops roughly 2K or less per gear
145 ish top speed
DC5 LSD
New Honda bearings
New Honda synchro synchros
Acuity shifter springs
Speed factory detent springs
Honda MTF3 oil
K swap driveshafts
Chassis
EK9 5 Stud
EK9 282/262 brakes
PBS pads
Mtec discs
New rear RTA bushes (sub 200 miles)
New front bearings (sub. 200 miles)
Rear bearings cleaned and re greased
Front hardrace extended ball joints (sub 200)
New yellow speed coilovers (sub 200)
New hardrace front camber arms (sub 200)
DC2 subframe
DC2 ARB
Front lower arms poly bushed (sub 200)
Front ARB poly bushed (sub 200)
New hardrace toe arms (sub 200)
New hardrace camber arms (sub 200)
New hardrace rear lcas (sub 1000)
Rear EK9 ARB
Enkei NT-03 wheels freshly refurbished
16X7
ET43
Wrapped in brand new Dunlop DZ03G tyres sub 200 miles
Interior.
Ek9 red carpet
Ek9 electric door cards
EK9 black handbrake surround
EK9 black gear shifter gator surround
EK9 dash
EK9 carbon facia
EK9 cluster
Kode half dish 330 steering wheel
Ek9 rear plastics
Ek9 front plastics
Ek9 rear bench
EK9 rails
EK9 seats
CRV K shifter
Duracon shift knob
Kode half dish 330 steering wheel
Hybrid racing k swap harness
Odyssey race battery in the boot
Bad points.
Mechanical things I'll probably do before it's sold.
Inner cv joints leaking grease
Power steering coolers needs a proper mount position. (Cable ties too slam panel currently)
Radiator need proper restraint
Inner/outer track rods very tight / seized they are moveable. But v tight.
Engine bay needs a tidy up
Exterior
Oem privacy glass
Ek9 power folding mirrors
Genuine ek9 wind deflectors
Genuine ek9 headlights (not cheap)
Genuine ek9 grill (not cheap)
Genuine ek9 front bumper with lip (rare an not cheap)
Genuine ek9 rear bumper with lip
Genuine ek9 spoiler
Genuine jdm ek9 rear lights
Shell has small dings and dents here and there.
Rear arches have been rolled. But are solid. Could easily be sorted by a competent metal worker
Ideally needs to be painted to bring it back to its glory
Shell and chassis is pretty solid with next to no heavy rust issues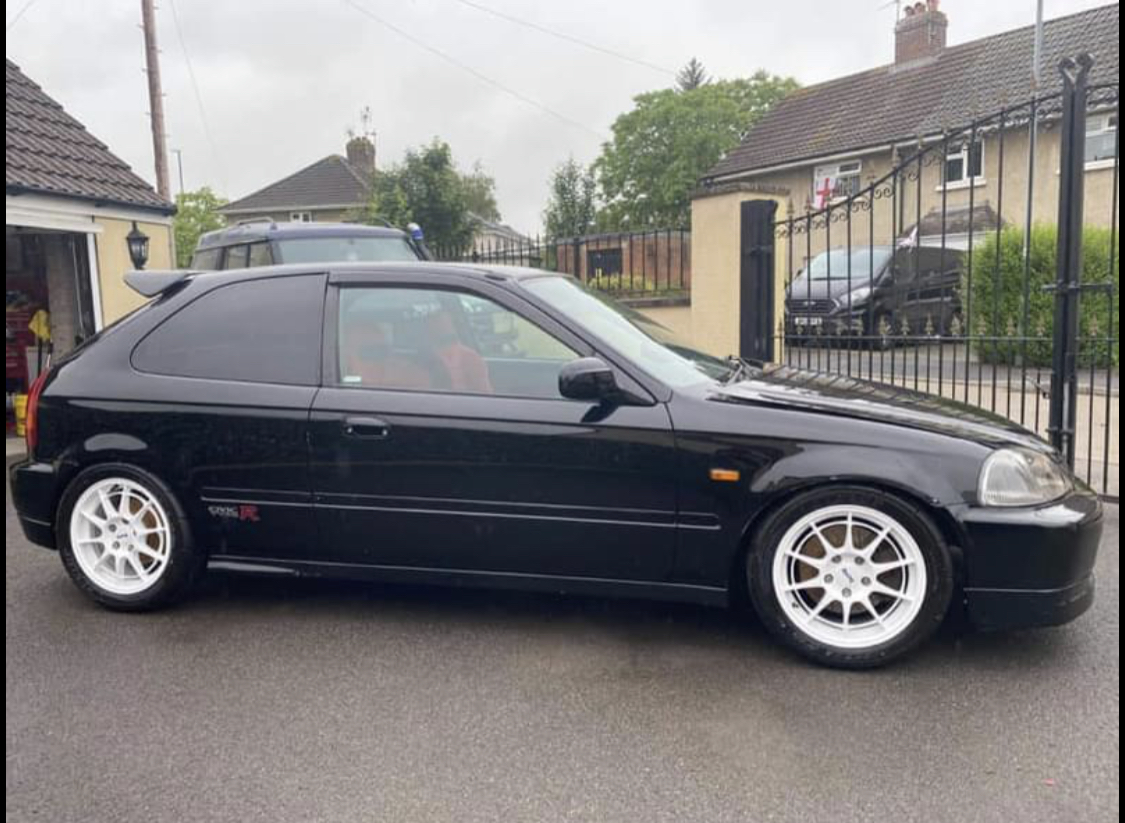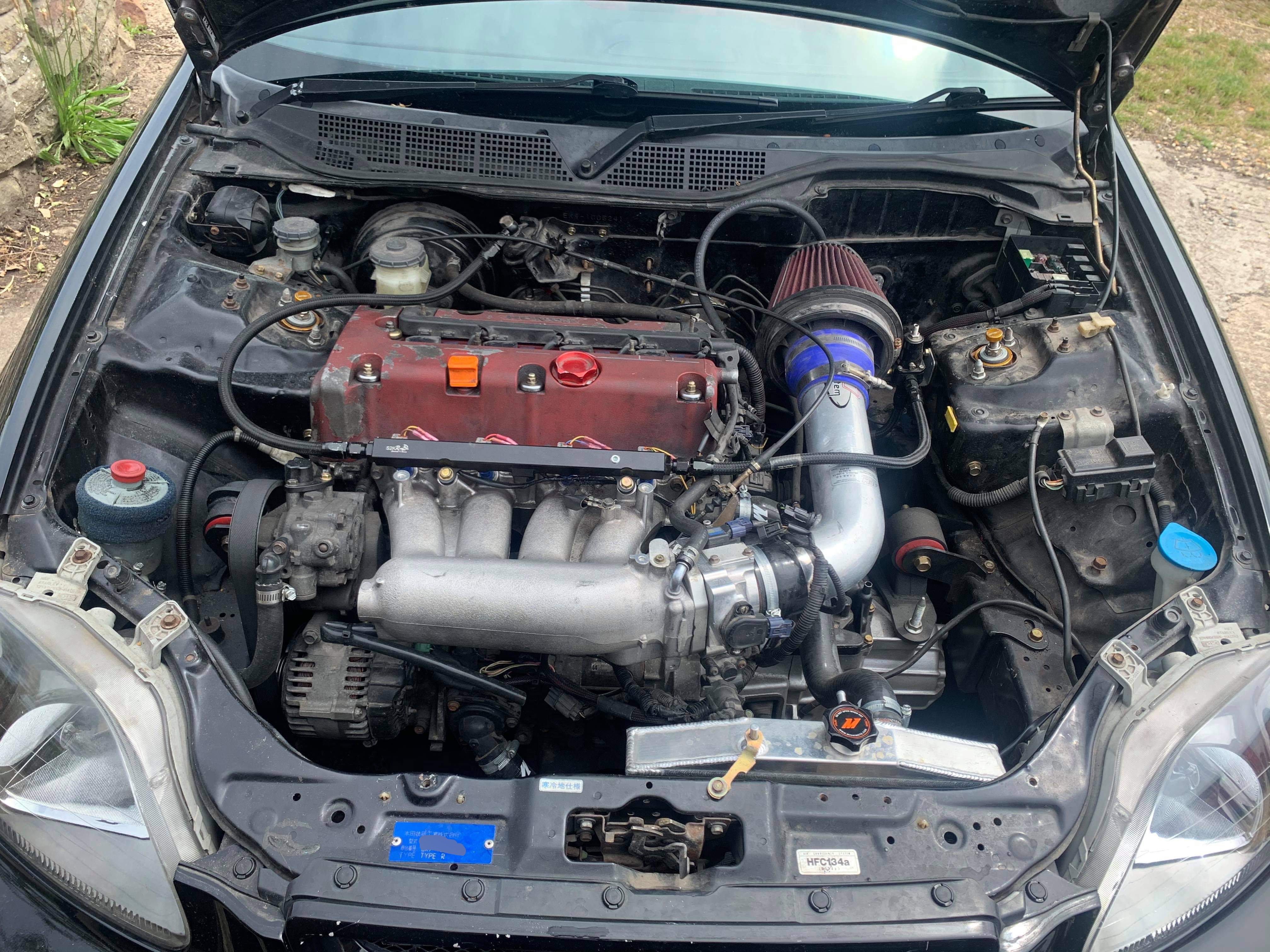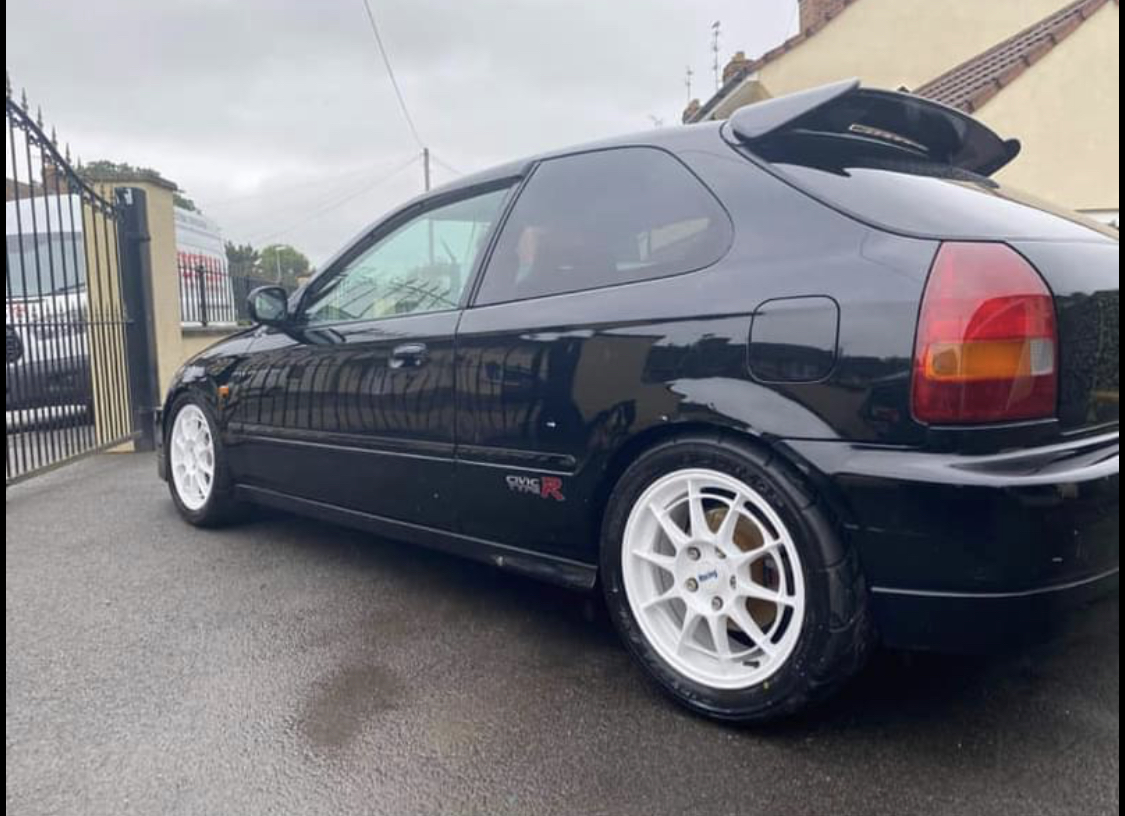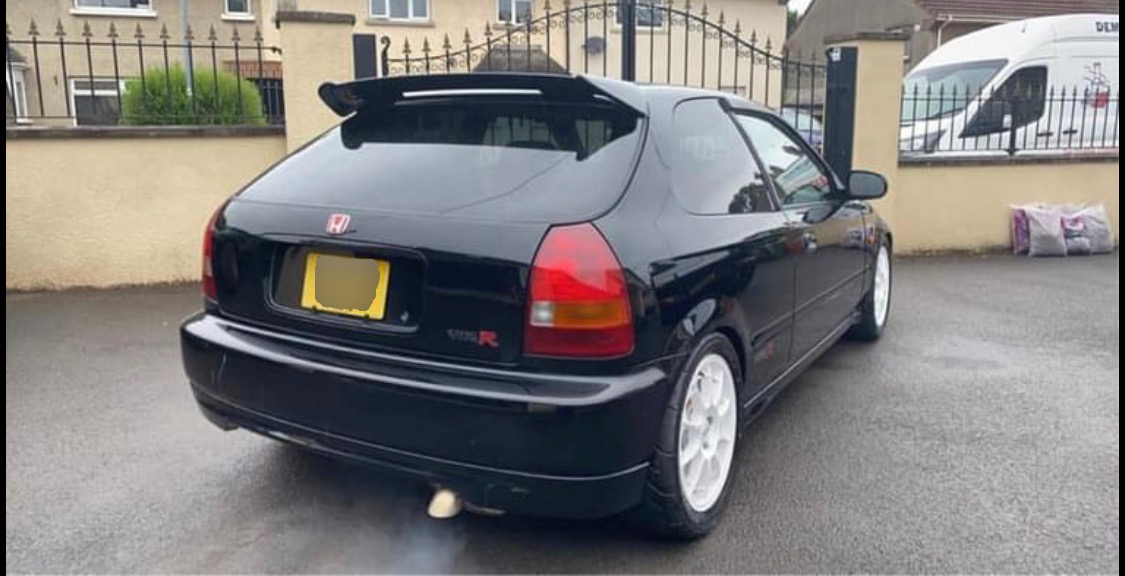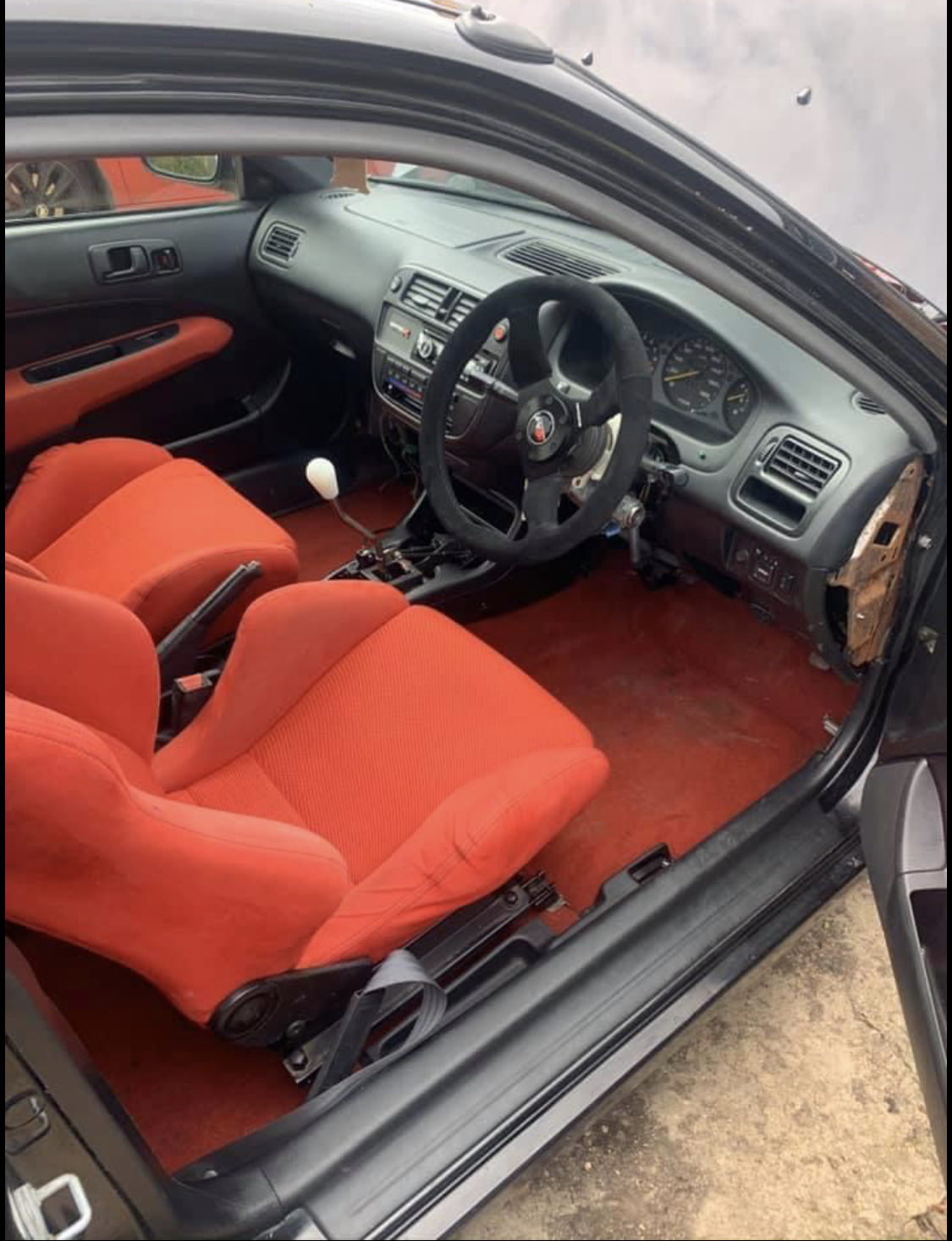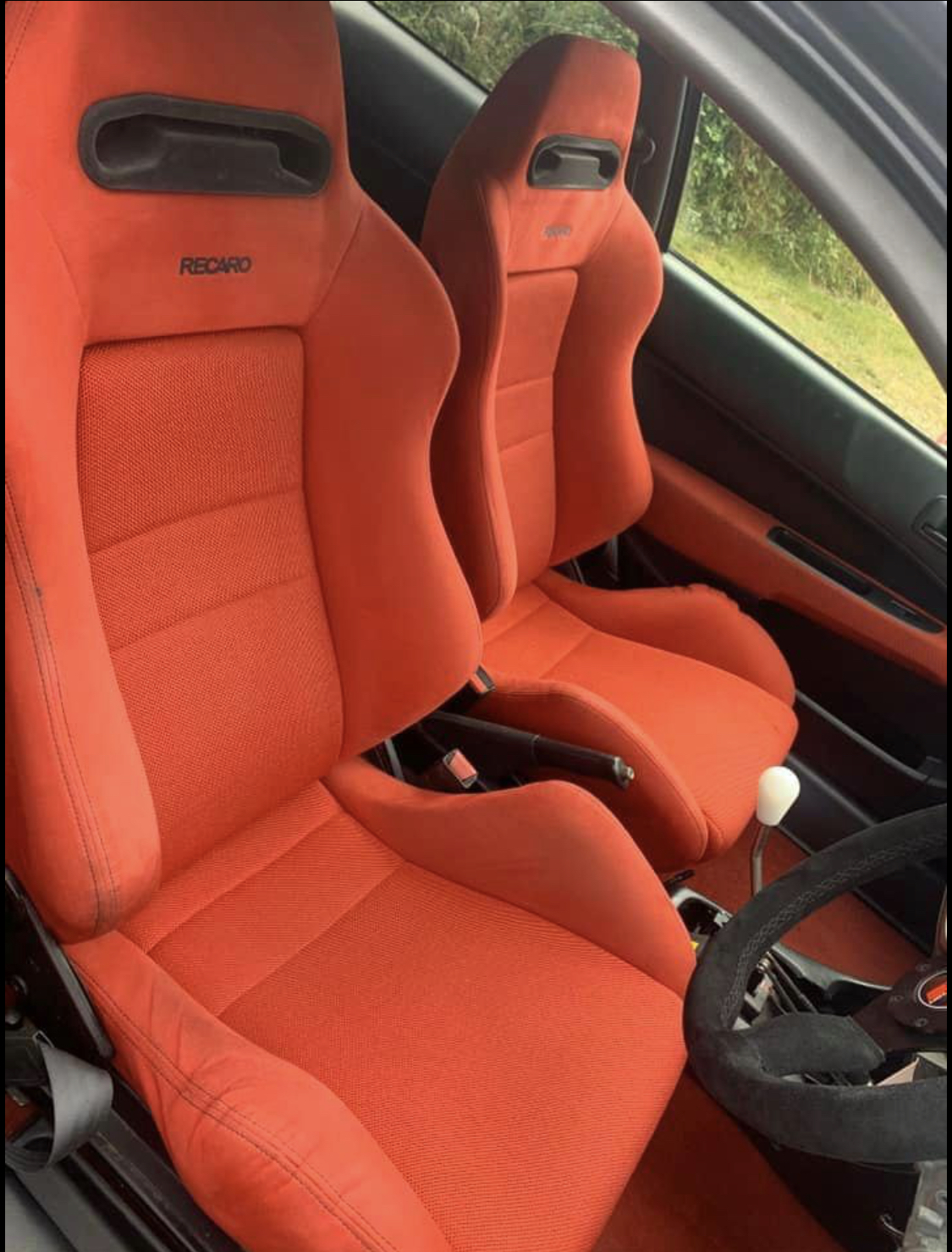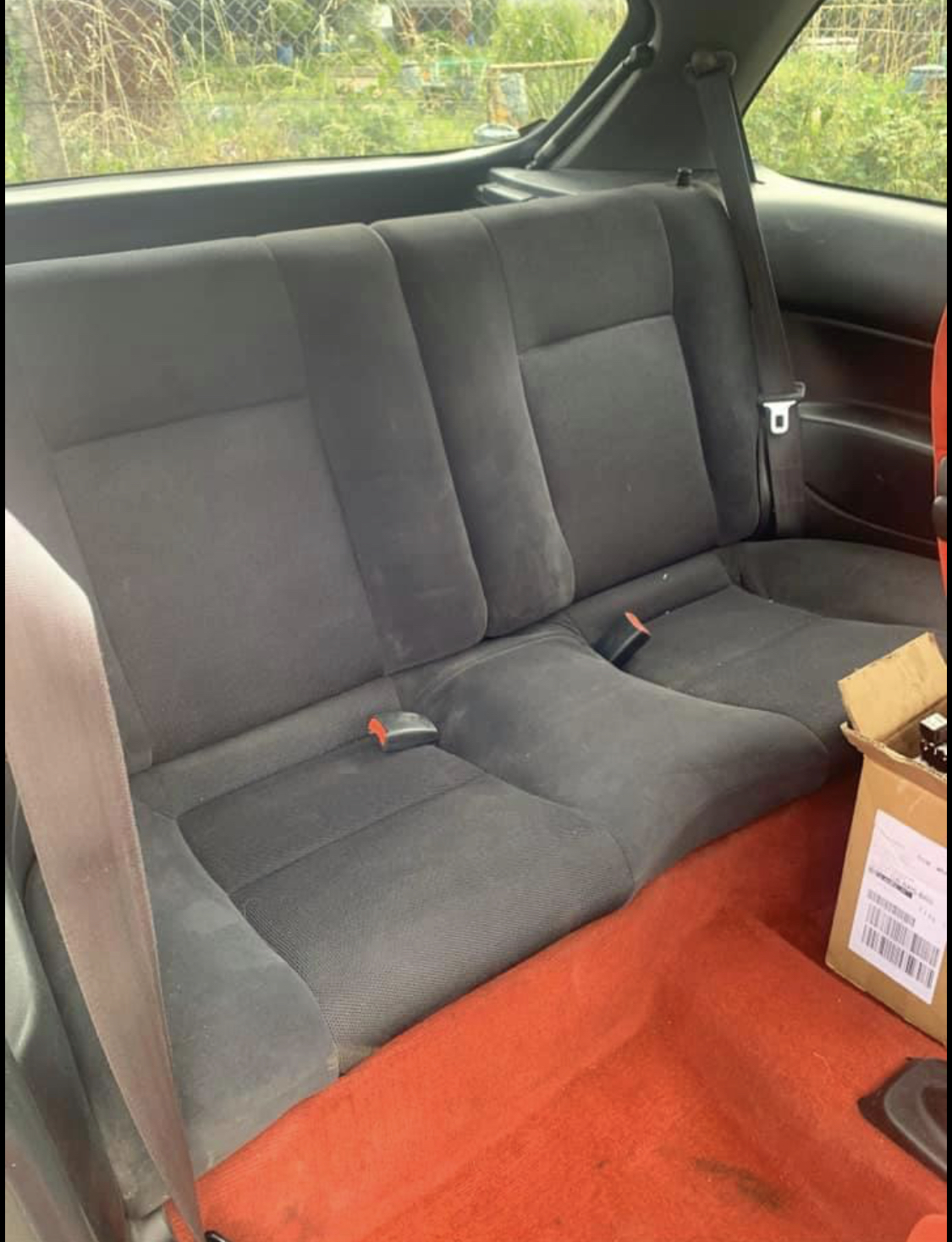 Last edited: