Joined

Mar 5, 2009
Messages

655
Item for sale:
2 x Buddyclub P1 Limited Edition Black with Red Detail Bucket Seats
2 x Buddclub Superlow Side Mount Seat rails
2 x Sabelt 3" 4-Point Snap Connection Harnesses
Reputation:
http://www.ek9.org/forum/reputation-center/32340-e2-saw.html
Price:
£1000 for everything
£800 for both seats and rails
£600 for both seats only
£200 for both EK Seat Rails
£200 for Sabelt Harnesses
Paypal?:
Yes, if buyer pays 3.7% Paypal fees.
Location:
Falkirk, central Scotland
Condition:
8.5/9 out of 10 - Barely Used, Great Condition.
Description:
For sale is a pair of Buddyclub P1 Limited Edition Fixed bucket seats. Black with red detailing.
Seats are Large in size, im a 34" waste, and its a very comfortable seat. Not too tight but keeps you well held in. Large isnt actually that big,
Buddyclub Superlow EK fitment Rails, also in excellent condition and working order.
Seats & harnesses are in really good condition, only in the car for about 3000 miles, other than that have just sat in the car or in the flat.
There are a few scratch marks on the seat frames from where the sidemounts have bolted on but thats it. The red parts of the seats are very slightly faded in a couple of places due to sitting in the car and being hit by sunlight, but i am yet to try cleaning them and im fully confident the colour will come back in them no problem, so this shouldnt be an issue, just something worth mentioning.
Harness are black 3" Sabelt 4-point, snap-on fitment. Will supply a few eyebolts with them if price is met and obviously if they are kept in a package with the seats.
A break down of where i am basing my prices on, feel free to correct me if i am wrong, but iv done some research.
Seats retail at approx £700 new for the pair if and when they are available, as i believe these are very difficult to get hold of new now.
Rails are approx £150 each new (£300 for the pair)
Harnesses last i looked were retailing at £185ish each (£370 for the pair), although this was a while ago so i could be wrong.
PICTURES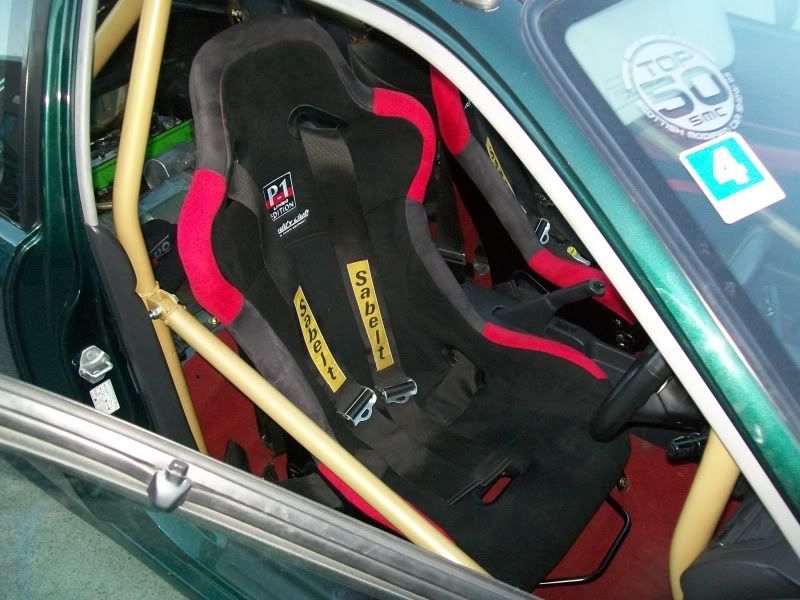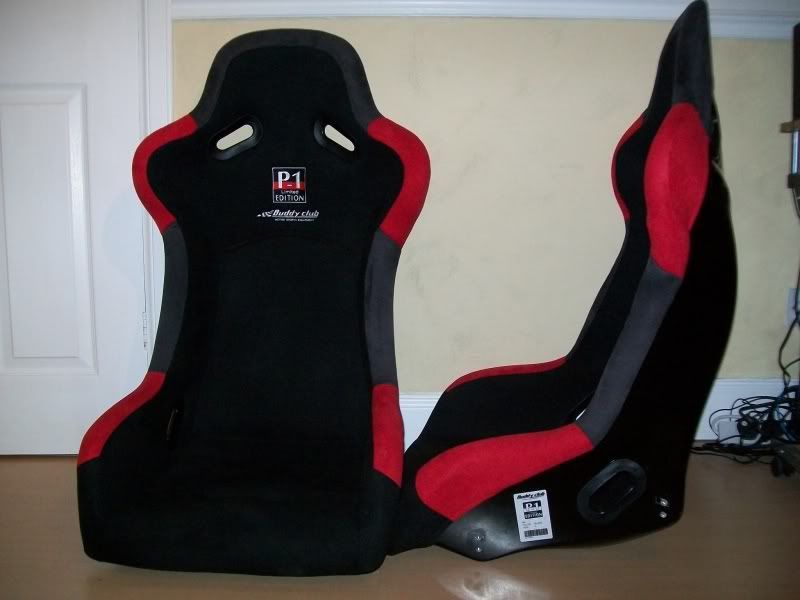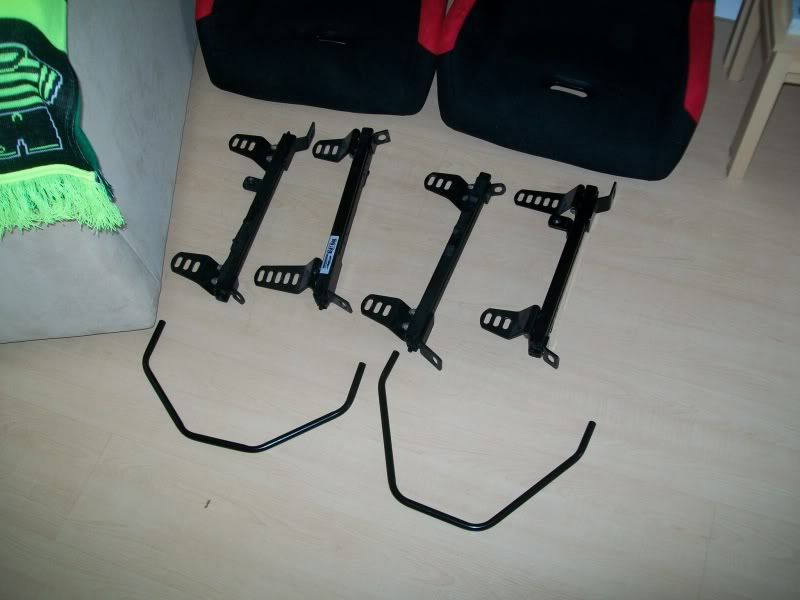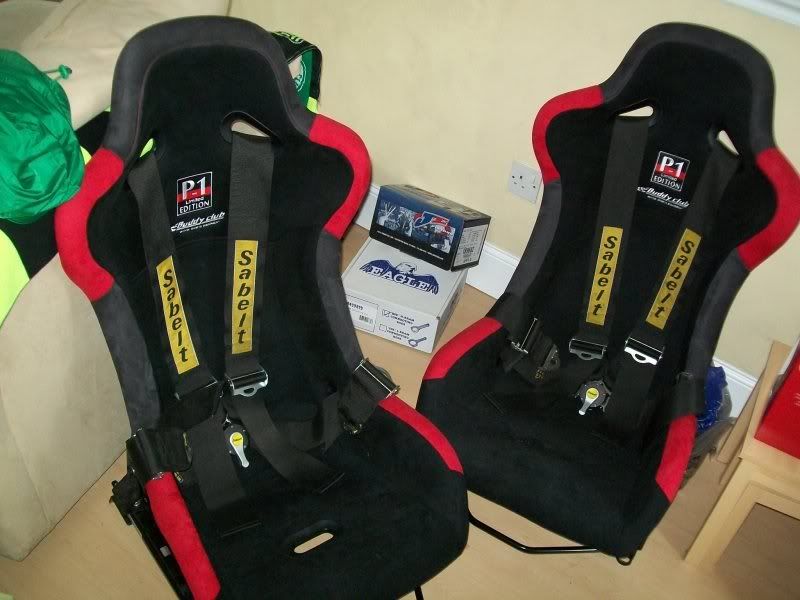 Many Thanks
Steve