Joined

Sep 12, 2015
Messages

8
Hello EK9 members.
Here it is my ride, that I'm very proud of it and some photos from building it for about 1 year
First the spec:
1. Engine K24
- K24A3 with cams from K20A2
- Hasport EKK2 mounts for civic 96-00 with EG subframe
- UNIVERSAL A/C & P/S ELIMINATOR KIT K-Tuned
- Clutch ATC regenerated
- RBC intake manifold adapted to 80mm throttle body
- 80mm throttle body K-Tuned
- Oil pump from K20A2
- New water pump - OEM
- Lightweight flywheel from K20A2 facelift
- Fuel system from K-tuned, injectors 440cm3 from Nissan
- Engine oil 5W50 Millers
2. Transmission NPQ3 from EP3:
- The main gear 5.1 DC5
- LSD from DC5
- The new bearings
- New second gear synchronizer
- Oil 75W90 MILLERS OILS CRX NT
- BILLET RSX SHIFTER BOX
- RACE-SPEC SHIFTER CABLES AND TRANS BRACKET
- M-tec springs - version sport - for the gear shift in the gear box
3. Exhaust system:
- Ram Header K-Tuned
- Sports catalyst
- Middle muffler straight
- Final muffler straight
- The whole system 3 inches
4. Computer EMU stand alone with wire tuck wiring
5. New Axles from polish special company Motomax. Made to withstand 300 horses.
6. Electronics and electrics:
- electric windows
- Electric mirrors
- Adjustable light
- Heated Mirrors + folding mirrors (SIR)
7. Suspension:
- Fully adjustable dampers/coilovers ISC
- Strut bar front Tein
- X-bar
- Rear reinforcement EK9
- Strengthening the front bumper
- control arm rear SKUNK
- Adjustable upper control arm front and rear SKUNK
- Wheel from ITR 16 inches with tires Kumho Ecsta XS ku36 (215/45/16)
- The entire suspension made on new metal-rubber elements – OEM
- Front sway bar from EK4 26mm
- Rear sway bar – ASR 24mm
8. Brake system:
- The whole system from ITR
- Front disc Brembo ORO pads DS2500
- OEM rear discs, brake pads TRW
9. Body-Kit:
- Intersection from SIR'a
- Front in July from EK9
- Wing Mugen
- Fairing windshields OEM
10. Interior:
- Fully equipped version of the Vti (black interior)
- Recaro seats front and rear EK9
- Harness bar
- Housing clocks with two cavities for oil pressure and oil temperature
- Clocks from EK9
Now some photos:
Here it is the two Civic's before disassembling (EK3 and EK4):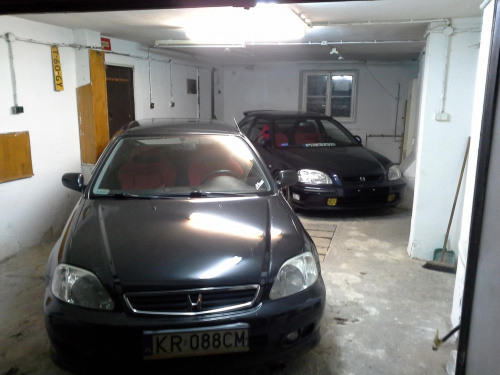 Here are photos during the works: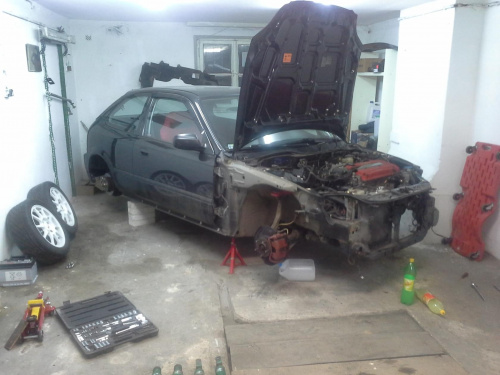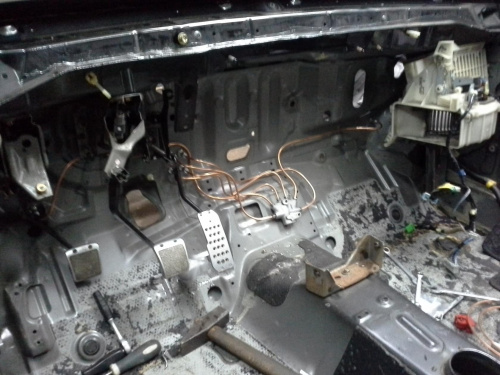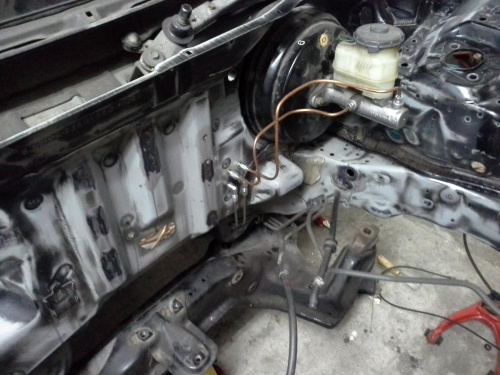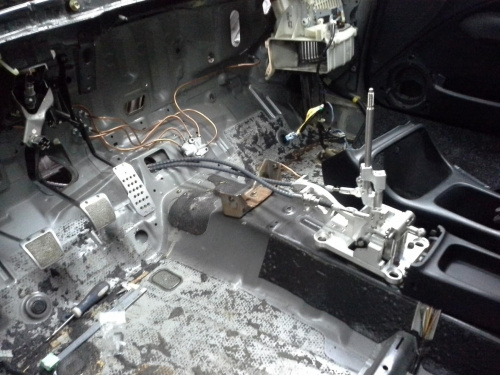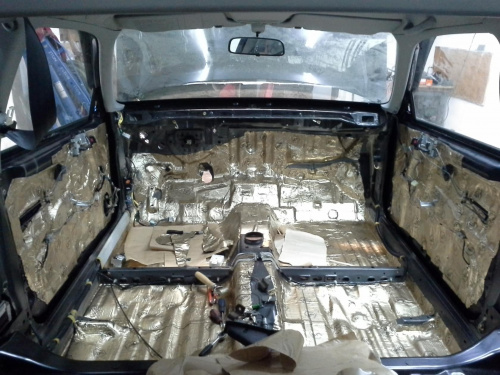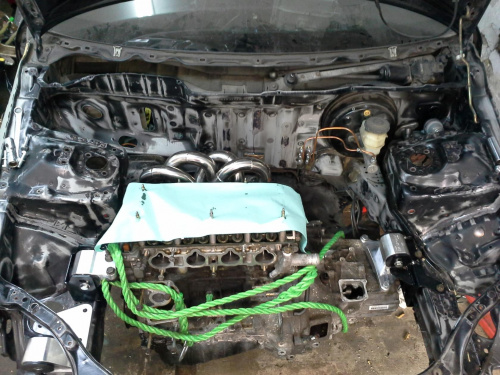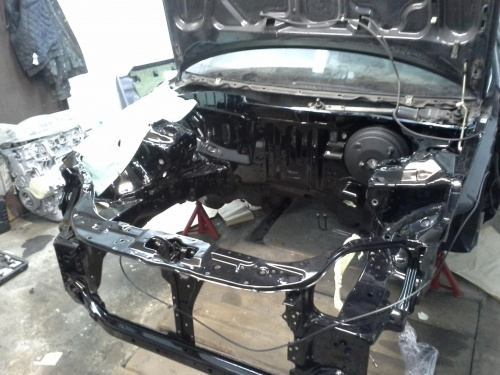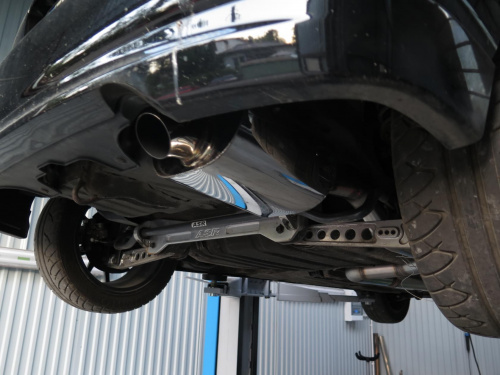 Photos of some parts: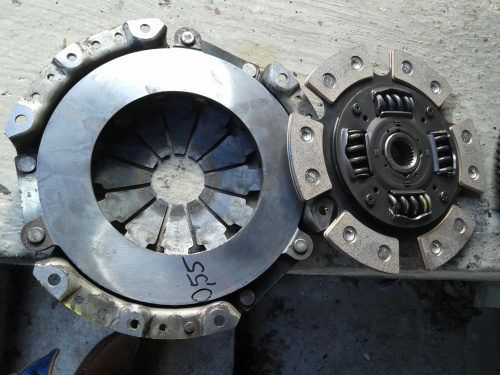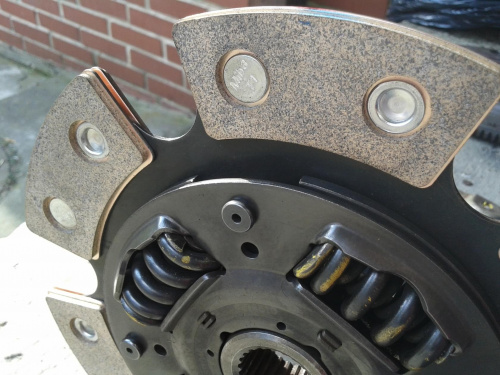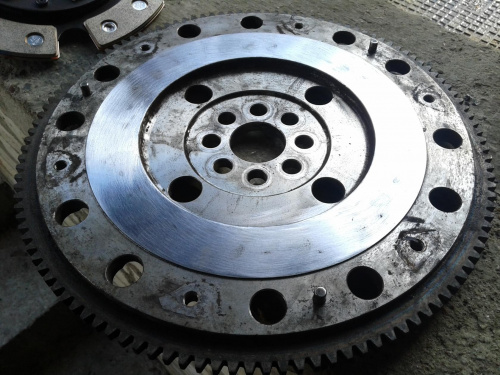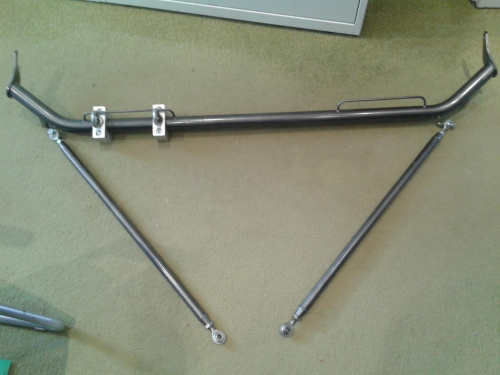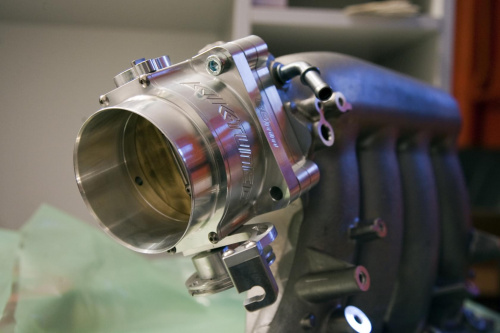 Unfortunalty I don't have a large number of photos during the works.
I hope you will enjoy wathing this short descrption of my car. If I will find more photos I will add them