Joined

Sep 17, 2020
Messages

60
Car(s)

ej9
So where do we start, I've had this car about 6 months now. Since we're in lockdown and I'm bored heres a bit of progress so far..
Car is an ej9, on 90k next to no rust.
Undersealed by last owner, my mate lol.
As this is my sole car its not going full racecar, I'm taking inspiration from clubsports and keeping fairly oem+ until I get another car and an engine swap for this then maybe things will change we shall see.
Has a few mods already:
Bc coilovers
Dc5 red recaros
Quaiffe gear knob
Momo 280mm steering wheel
15x8 ultralight wheels wrapped in uniroyal rainsport 3's
Vti lip kit
Big ass X-brace
Custom exhaust sounds deep! Not too loud..
Custom intake
Half rad
Ching chong hose kit
Only a d14 atm so whatever lol
Since I've had the car she's had a fresh service, new rear speakers as I blew the old ones in like 3 days I think. The dreaded window motor problem fixed, now the other has shat itself lol. Changed the exhaust. Swapped the dc2 seats for my mates dc5 ones as I prefer them. Fitted my x-brace, finally and what a nightmare that was!
Heres some pics..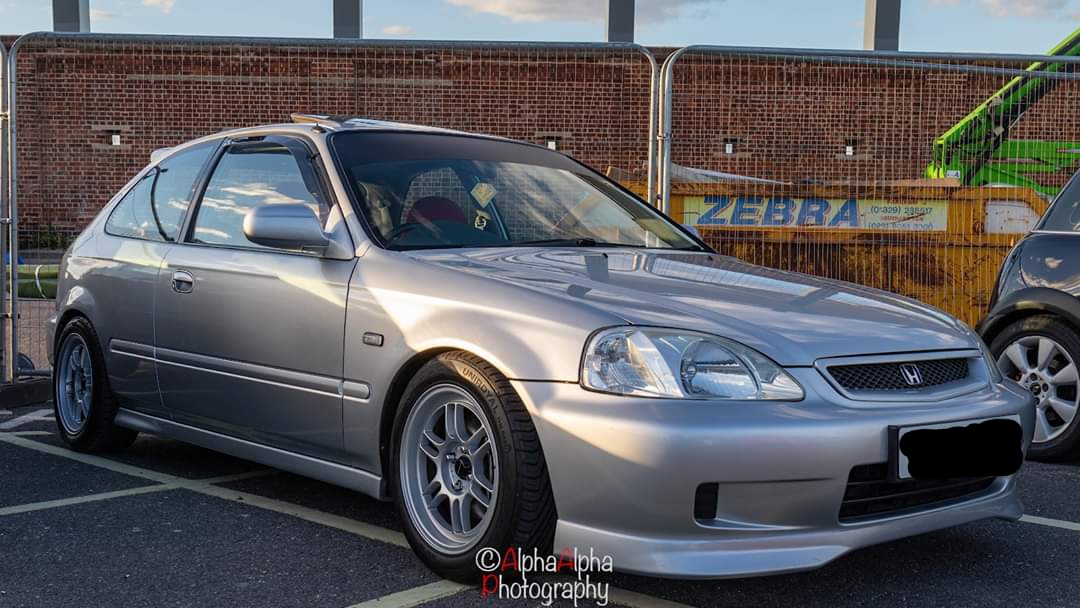 Do I put this lip back on? Can't decide..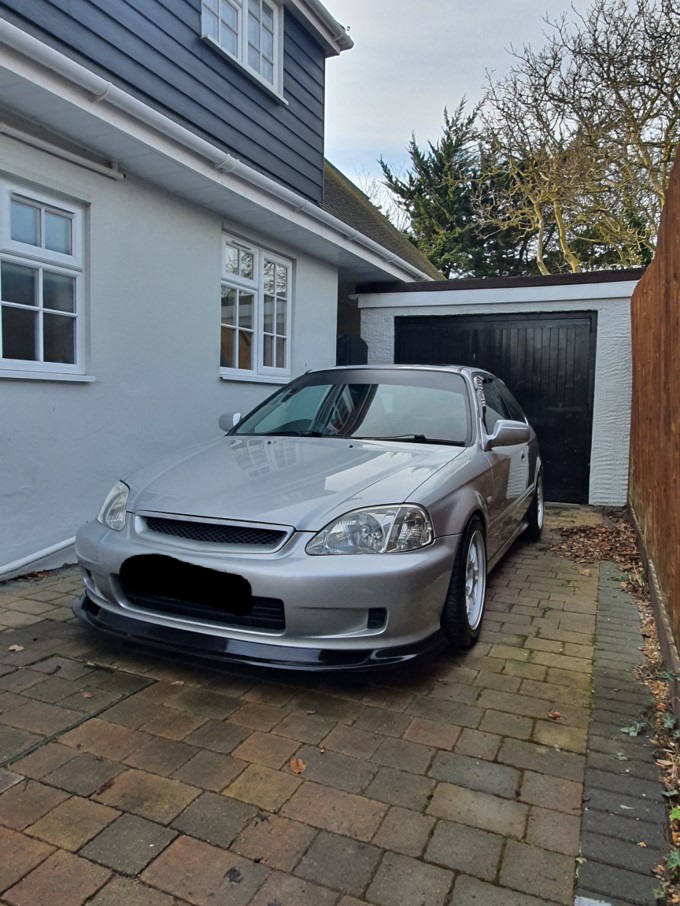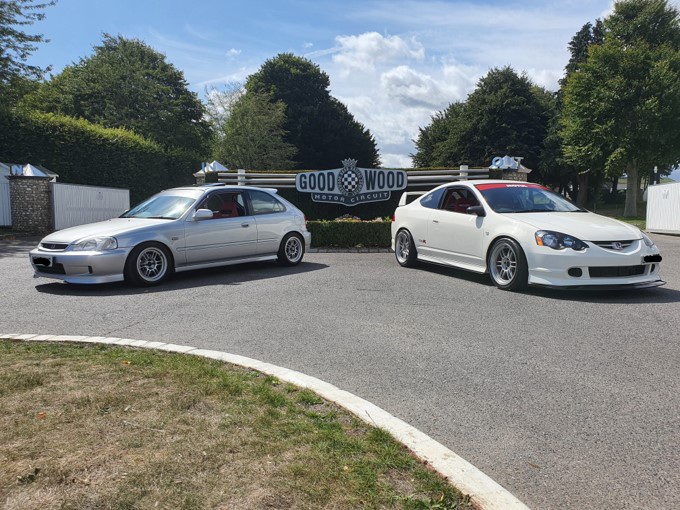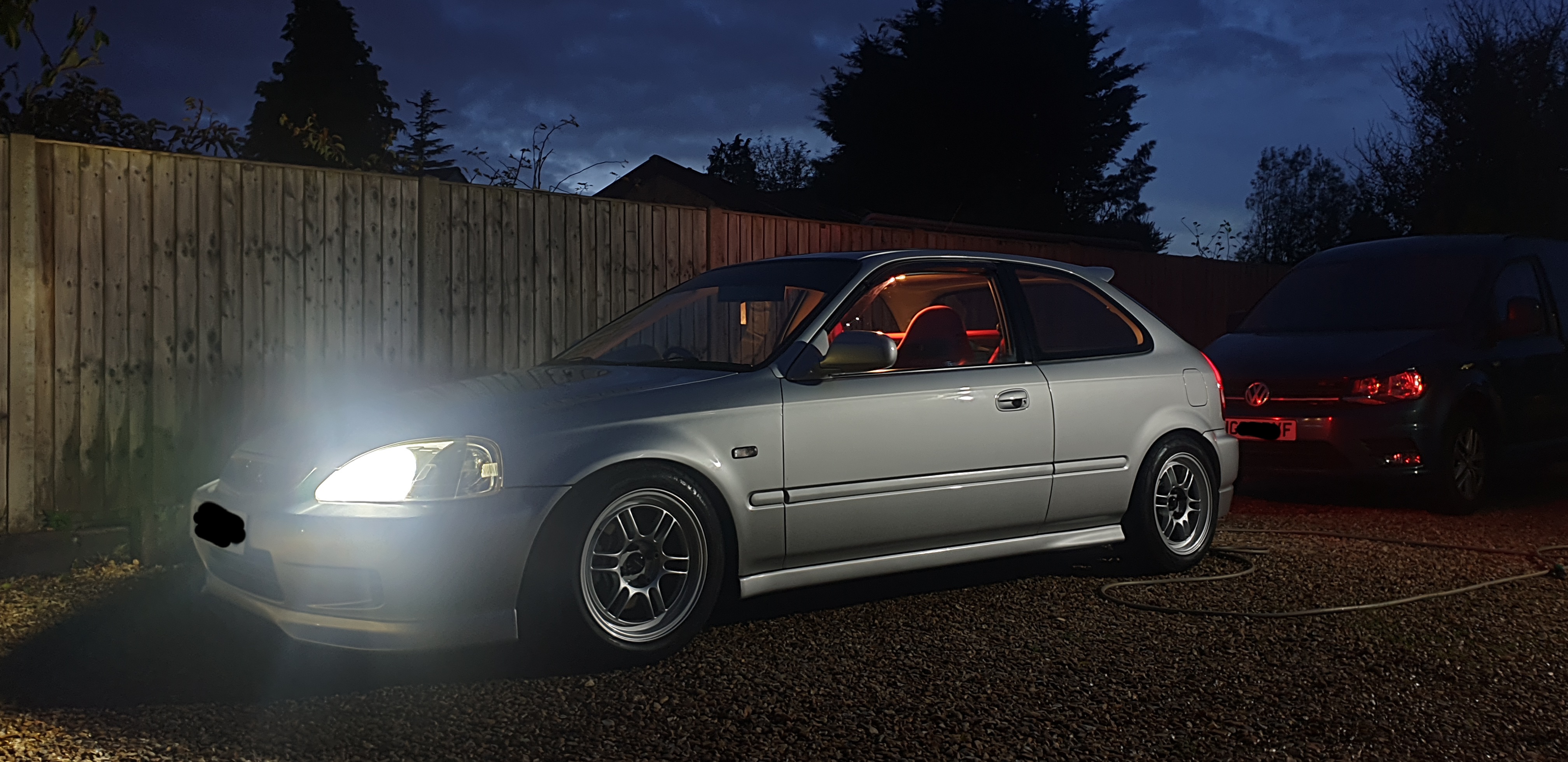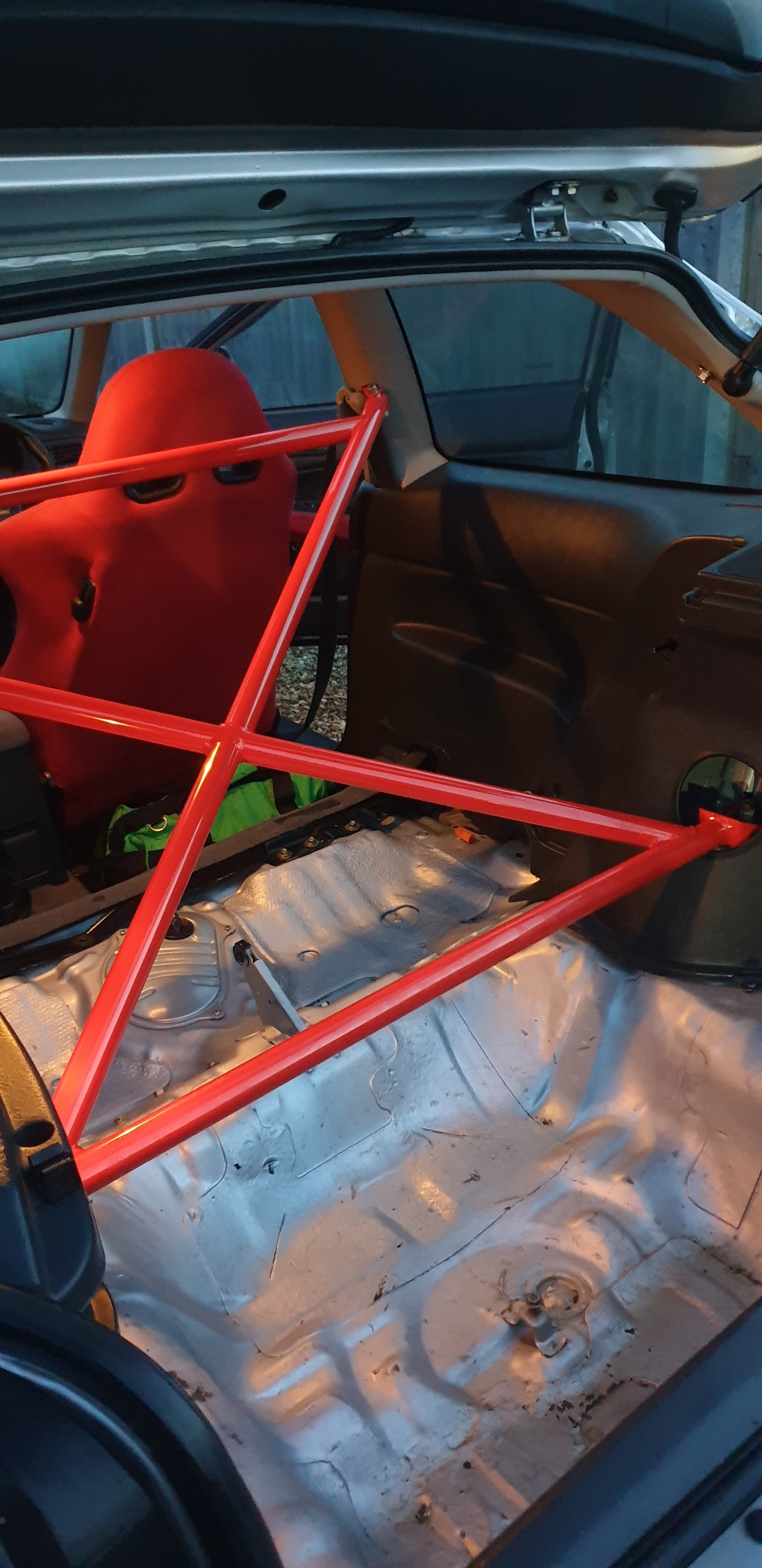 Tomorrow the car is getting machine polished and wax'd so will get some pics then as long as the forecast stays as is..
Will be doing a few little bits over Christmas period, nothing major until next year but will post up progress.
Hope yall like