Joined

Jun 13, 2018
Messages

120
Car(s)

JDM H-Swap EK / JDM Accord CL-1 EuroR
So this is my build I've been doing from June 2015, all started when I wanted to swap out the D15B I happen to have in my car and was pondering on what to drop in the car, felt B & K but H really caught my attention since people always go to K.
This was my first car, Her name was Cindy, clutch went out on me and I decided to drop the engine and put in the H22a but sadly I only got the block and mounts (since I was so eager to put the big block in)
Unfortunately, this shell had rust beyond repair when I started to pull down, I was so sad cause I really wanted to bring this car back out as a mean machine but it didn't stop there.
Summer 2016 my brother Coworker was selling his H swap which happen to be a EK cause he had a newborn on the way and little time since work would be in his way so I purchased the car from him (since every day I showed up being a nag with the money willing to buy and tow it home) & started to take parts out of Cindy and put on to the new car which I had name Venom,
The Engine was a CL1 Euro-R motor, the car only had the Engine & Gearbox, I had to do my own adding to it
Unfortunately, the mechanic that assembled the block together did not know one thing of timing and this is why I say this, turned the crank pulley and with me my cousin who too has an H-Swap in his EG said something's not right, Pulled the Valve Cover and the 2 cams were off timing so bad, went a bit lower and the Oil pump wasn't set and the timing belt had a cut made from forced entry which in my belief, the person used a flat head and try to push the belt on instead of using the tensioner.
So I purchased a running 97 Prelude all for the cost of $300, tranny wasn't any good but that's all Auto so it wasn't needed, The gearbox seen above there was open diff & I said nope, not having that for this torquey engine so I purchased a Euro R gearbox from a close friend in the other Island to the East of the main one (Cayman Brac) and throw that on the block.
Got a steal deal on a 2000 spec CTR 5 Lug conversion and CL-1 Stocks & they grew on me, originally i was going for the stock CTR rims instead.
If you look at the calipers, they're the stock calipers I took apart, Cleaned and got a good friend of mines to spray over Gold since the Car is going to be a black and gold theme.
This is the list of stuff I had to get for the car:
Taillights (out of Cindy)
Shifter Cables
Hondata S300
Yonaka Honda EK Radiator
Yonaka H Swap Axles
Yonaka H Half Shalf
Yonaka H Series Clutch
Exhaust Piping
Carpet
Recaros and rails (the car didn't have any and sold Cindy stock seats).
So I got in my cables, never bleed clutch since I had to purchase a slave, did bleed the brakes all by myself.
I dropped the Engine and put back in by myself(pats self on the back) haha

.
So around October 2017 a close friend of mines I hired to do the wiring for me and the button-ups and it was going to his shop so she was on the launch pad (in front of my house) and a lot of people were surprised to see the car.
I did a test drive with it in November since work was really hectic at airport and i was surprise of the reaction of the car and hear's why
stock intake, stock headers, TPS was giving trouble and the vtec wasn't connected and this car had a pull I never felt before, even my buddy who did the button up was surprised as I was when it did a torque steer.
Safe to say I went home happy like this.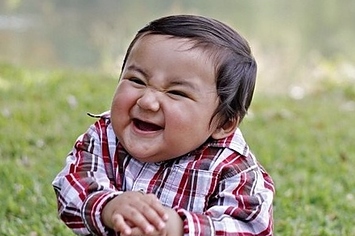 Dec 29th 2017
Head Gasket blew and I was so discouraged knowing I was stepping into the New Year without Venom not running.
Manage to get a Week Vacation from work so my buddy (who can be seen in the photo Background) & I got to dropping out the engine and replace anything bad on the engine once and for all.
Cindy Organs which was now going into Venom since the previous tank on venom had bad gas and rust in it.
With that being said, decide to use my valve cover I got sprayed back in 2016 by my pal Vanjae.
and spray the block but not the gearbox since nothing to cover the holes for speed sensor & axles.
Feast your eyes

Had these bad boy headlights from October 2016 brand new in a box and finally took them out.
Took this shot Monday.
New tires are on and gonna set my suspension height on a well-levelled area and connect on the stock CTR Pan for that nice quiet. more progress shots to come this week.

.
Last edited: