Hi people!
this is my paint valve cover procces on my type R Ek9,
its easy!
First, put paint remover on a valve cover, 15 minutes later remove all!!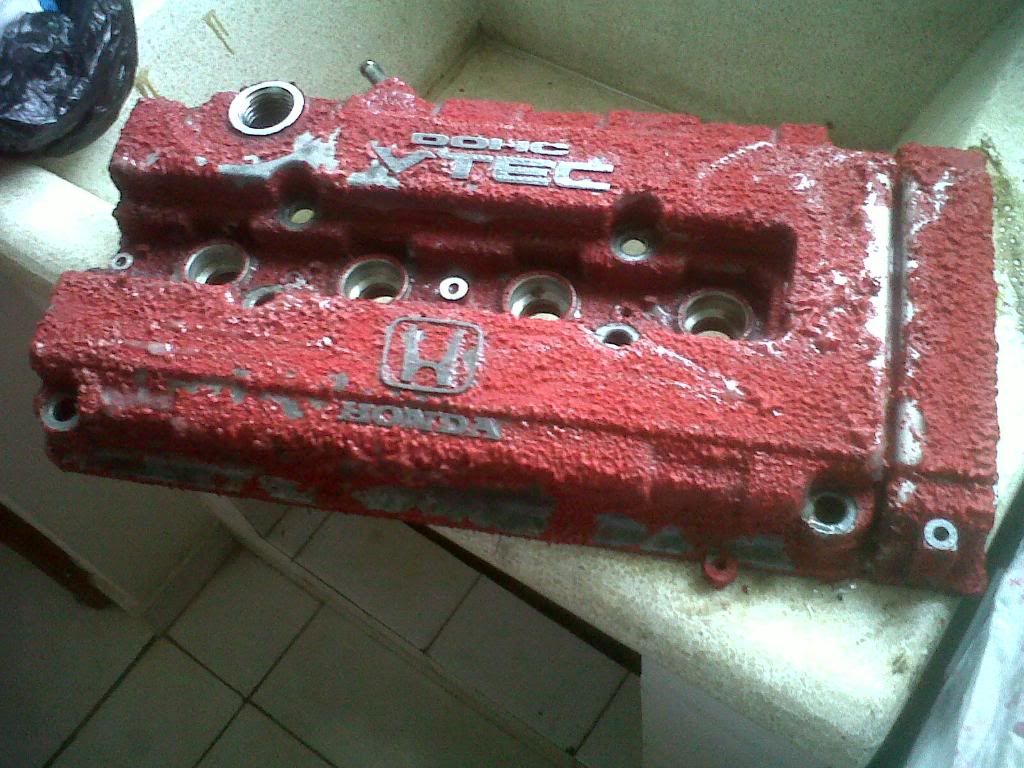 Sand paper, and wather....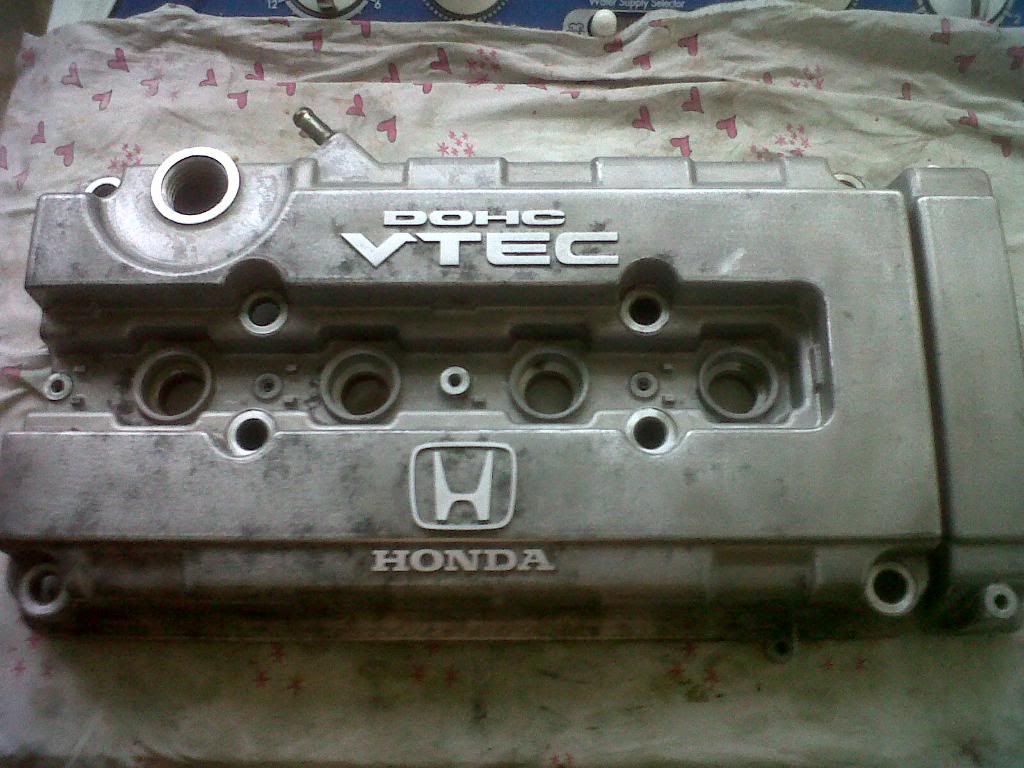 with patience, cover the parts that will not be painted. Then clean again with alcohol to remove grease left by playing the piece when it is manipulated!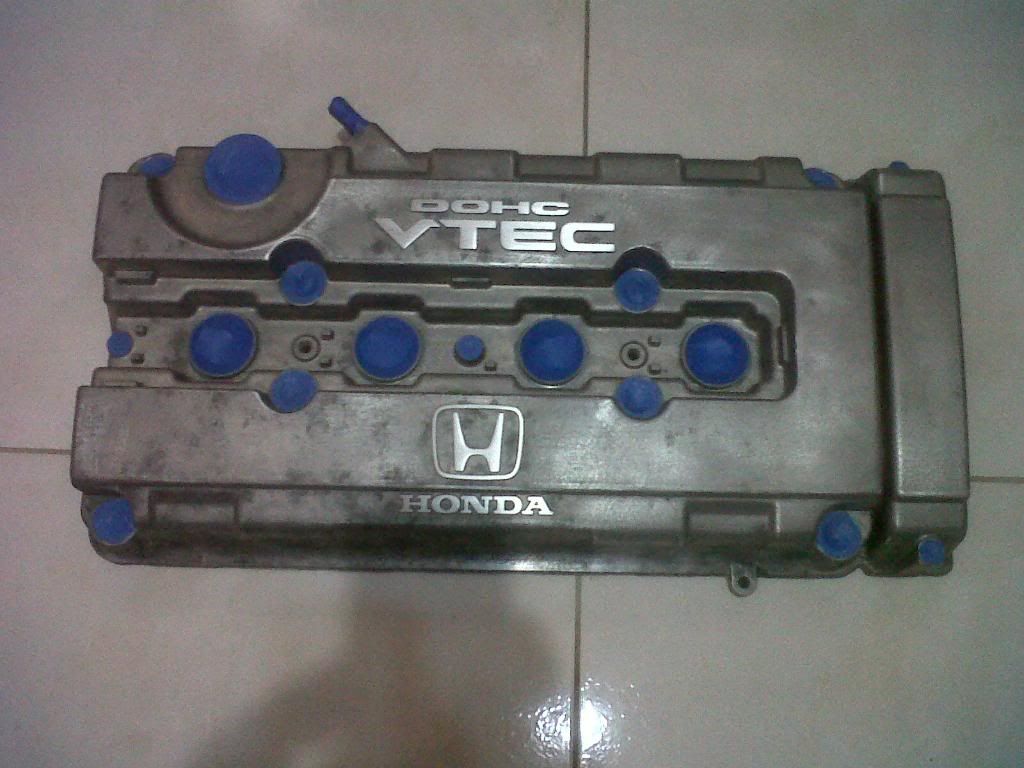 With this spray paint. is resistant to heat. and I know of another brand ....
although it must exist. Layers are applied to 8-10 inches apart, trying not to accumulate or edges relief painting ......
Thinking that the more paint, the greater the wrinkle
in my case I like soft ...

Detail of a wrinkle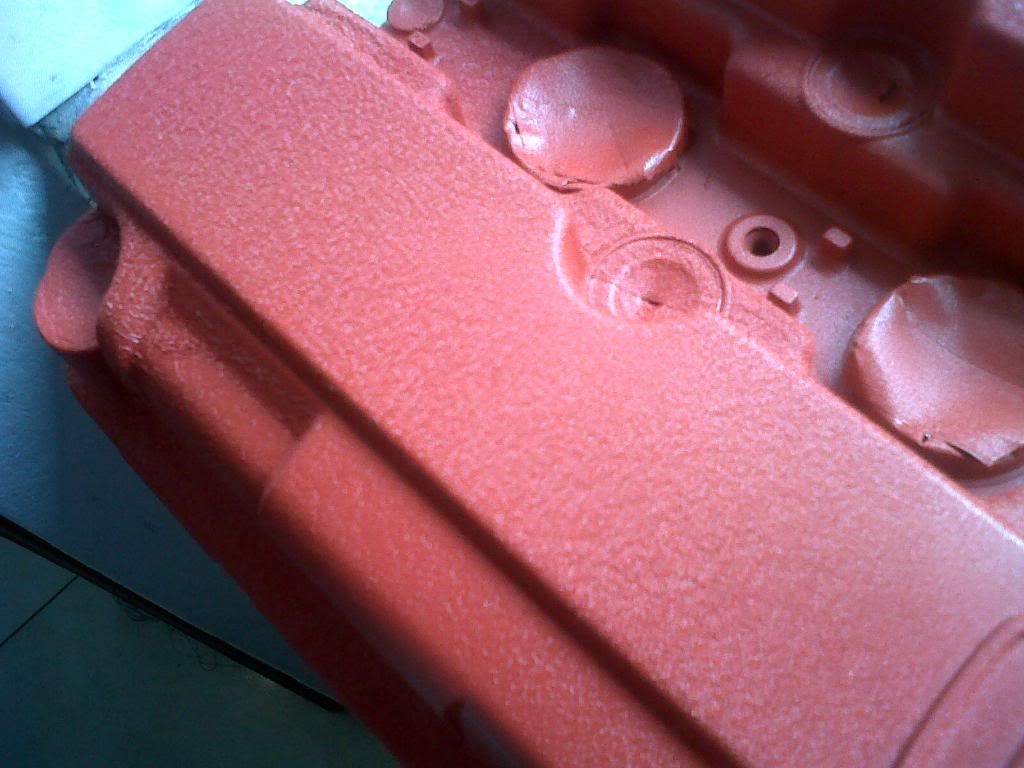 Gun tape for cover and protect part for other pass: "Clean honda vtec letters" , thas important because the contrast red and clear metal look great job!!!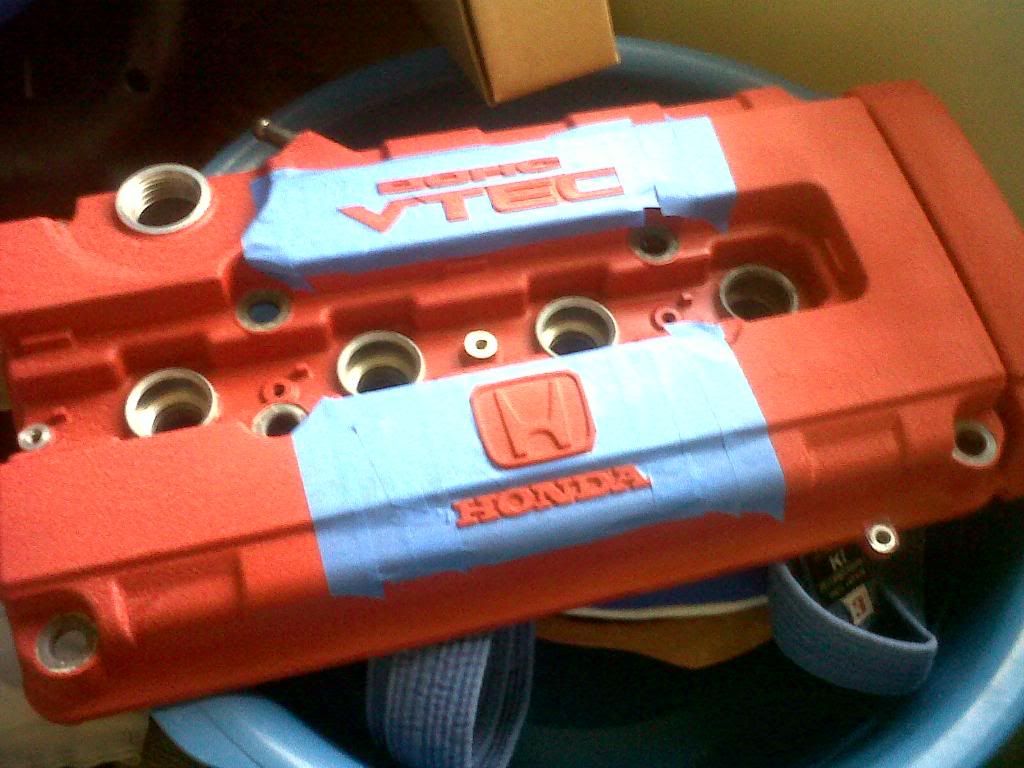 Before sand paper, the "Honda vtec letters" are clean!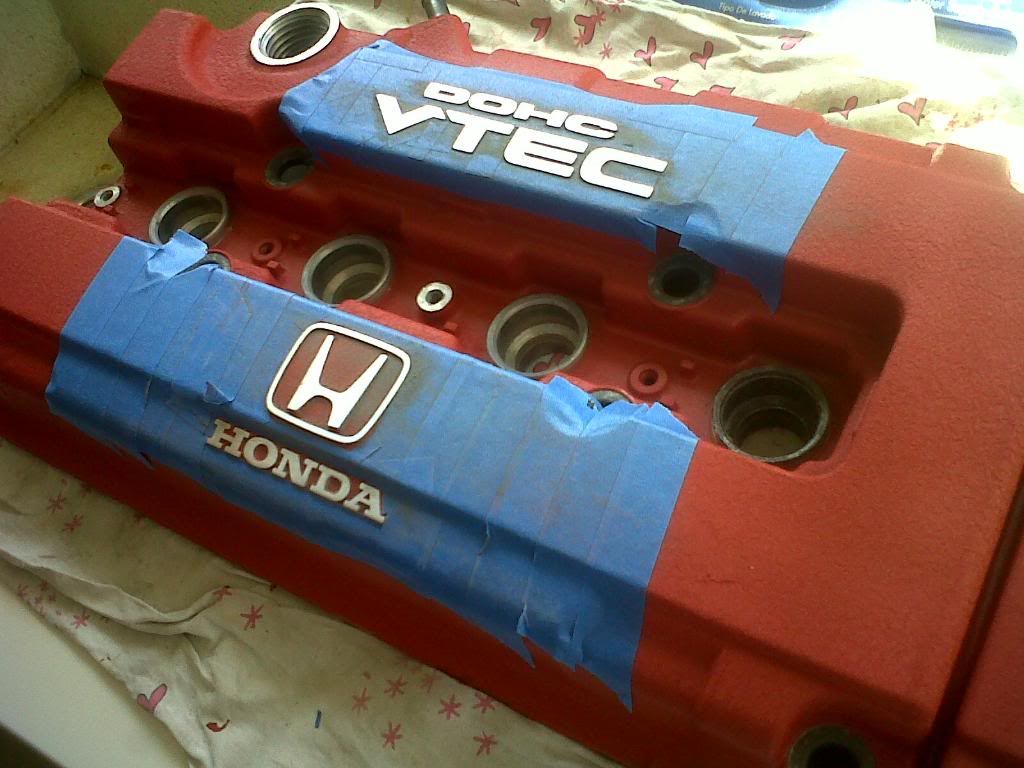 Look over all, finish the paint and clean some parts!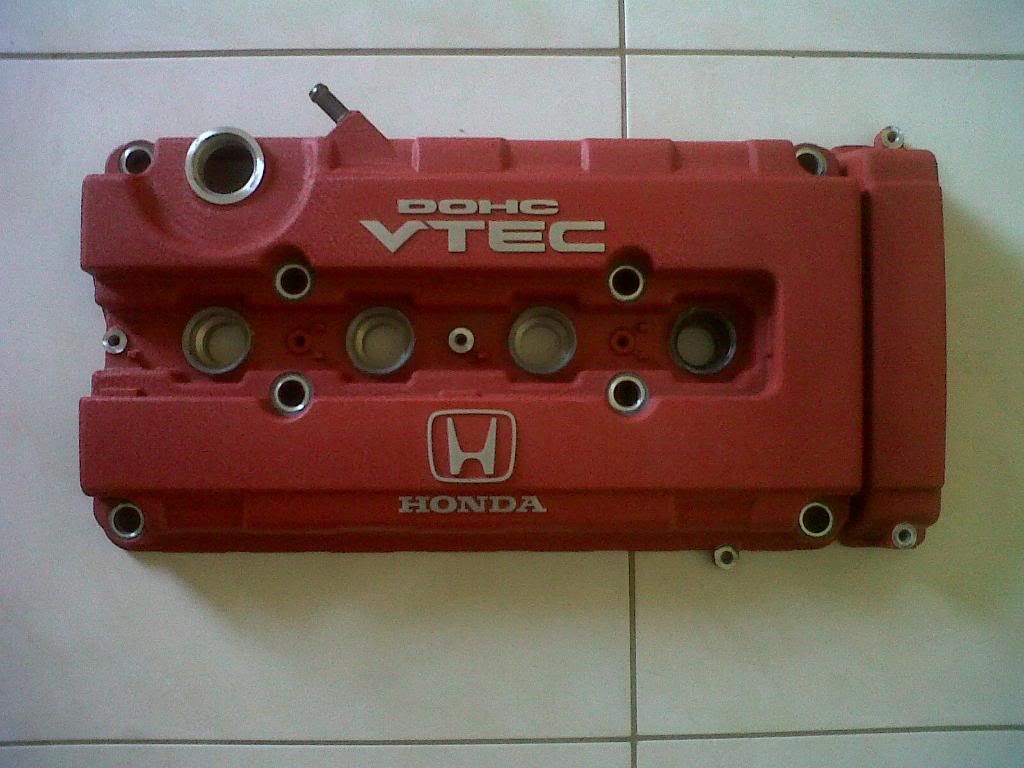 And finally, mount in my B16C!!
have a new look before 14 years old engine
important Steps
1-thoroughly clean the valve cover (free fat inside and out)
2-Apply paint remover (eye and skin care) is applied with a paint brush.
3-After 15 minutes, remove with paint remover .... use plenty of water pressure and a toothbrush.
4-Wash with plenty of water and degreaser ... touch up with sandpaper 250 would be fine.
5-allow to dry thoroughly and correct some parts with sandpaper.
6-put adhesive tape on the parts that do not require painting.
7-Wash with alcohol, it is important to remove all traces of manipulation, so the paint do not react negatively.
8-painted 8-10 inches away, careful not to drip edges and reliefs.
9-The more paint the higher relief
10-can control the height of the relief with a hairdryer, or you can enter it in the oven. The warmer will have more texture painting.
11-let dry for 48 hours (my recommendation)
12-cintapara to protect the time to sand the letters ... and finished!
Sorry for my bad english...