Joined

Sep 18, 2011
Messages

168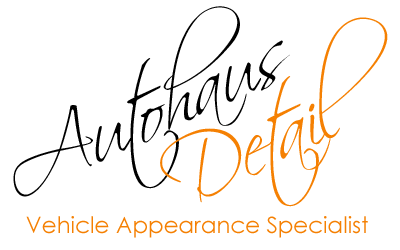 Autohaus Detail is a vehicle appearance specialist based in Glasgow (central Scotlannd) Our secure premises is based in cambuslang, easy to commute to with the new motorway being built. We offer a wide range of services for the interior or exterior of your vehicle. From bespoke wax treatments, alloy sealing, paint correction, ceramic coatings and maintenance plans.
Been discussing with Gav for a while about getting the EF9 in for some good tlc, this never gets driven so for most of the time it is sat in his garage. As its been sitting over the winter the dirt has stained the white paintwork, dulling the true finish and clarity and any kind of reflection. This was done prior to Scottish Car Show and with less than a few days away we were cutting short for time
On the day of arrival I got wash process out the way and tucked away into the unit. As I regularly maintain this car all that was required was a quick wash. Process that followed was: wheels were cleaned using bilberry wheel cleaner, paintwork was snowfoamed, rinsed and hand washed, fallout remover was applied to paint surfaces and wheels. Car hadn't picked up much from when I had clayed it last time due to not being driven. Then it was moved into the unit where it was dried off.
Now onto the more exciting part,
As you can see here some nice buffer trails from whoever last "buffed" the car and some general swirling and scratches as you expect from an old car. Pictured were took with the above lights off as I found trying to capture defects on a white car is proving to be difficult.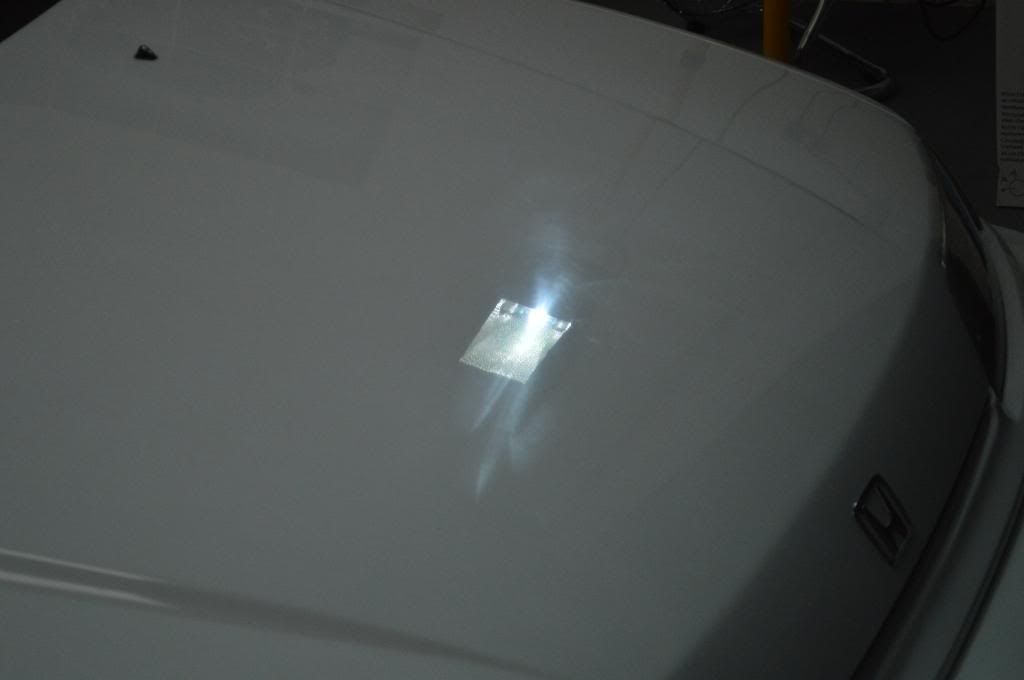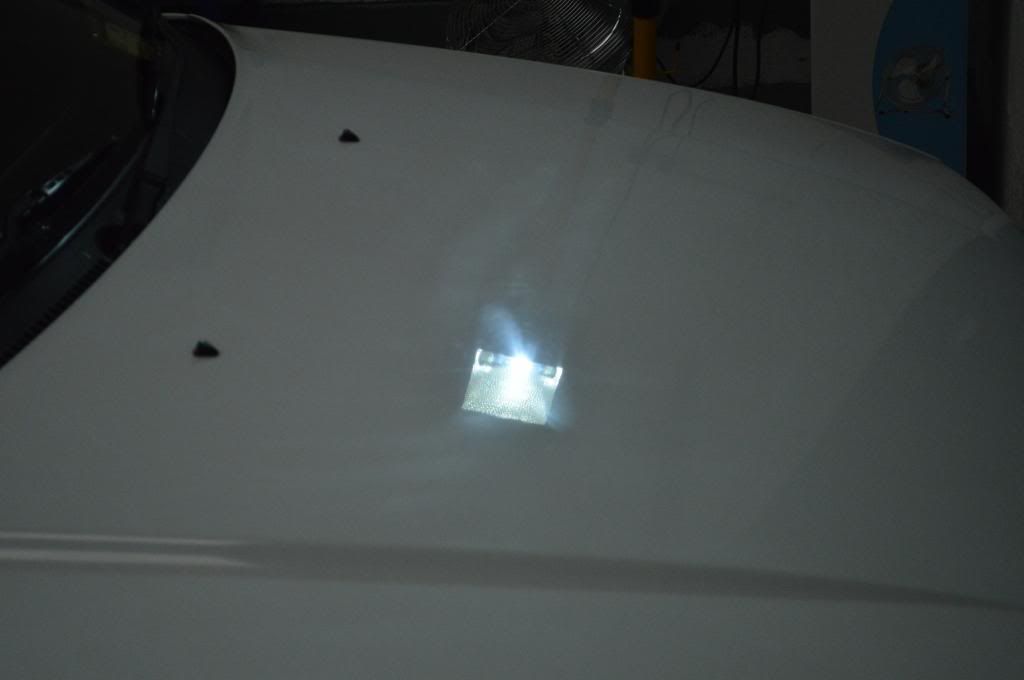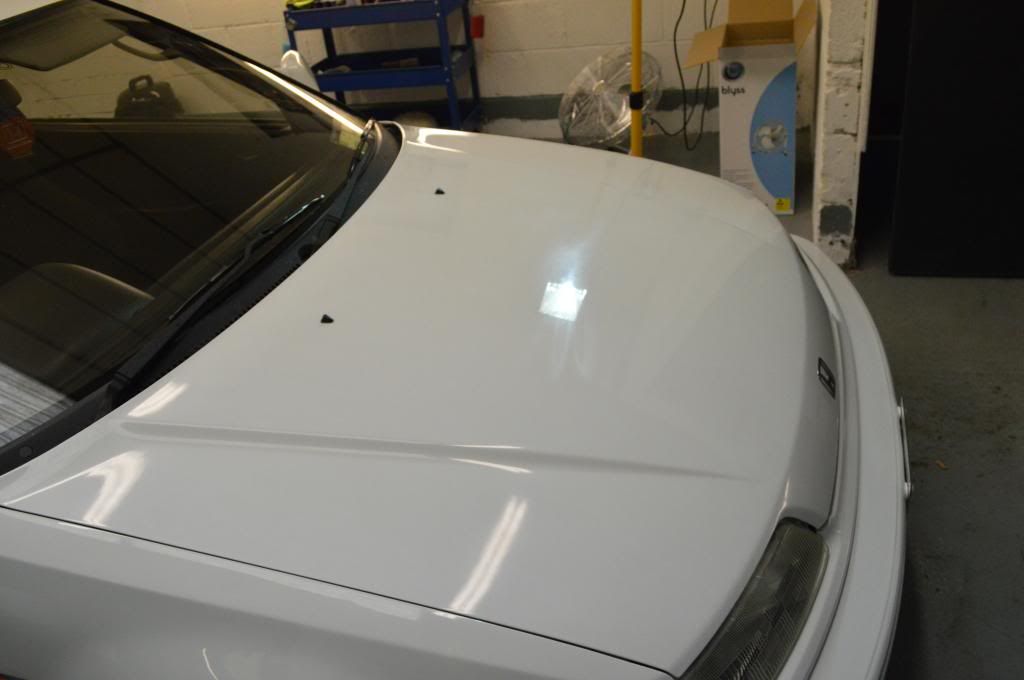 Here's a 50/50 shot of the level of correction I was able to achieve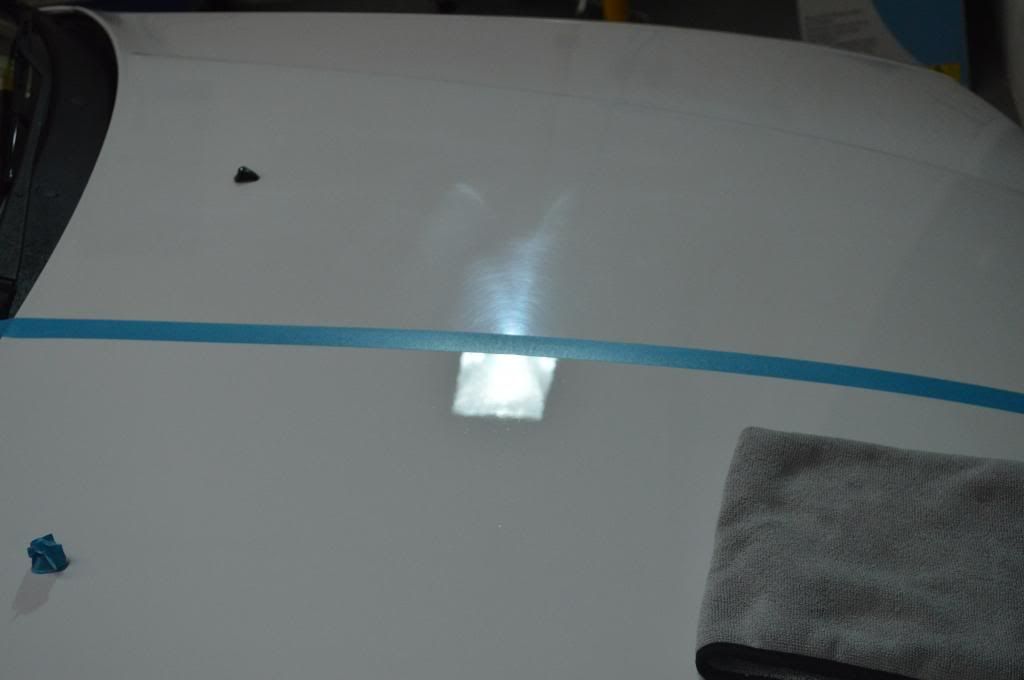 How it looks without being under any special lighting
As you can see clear the left side which has been polished, the clarity and reflection has been restored. Most of the oxidisation that was on the paint has been fully removed leaving a crisp white finish
Peeled back the tape to reveal this!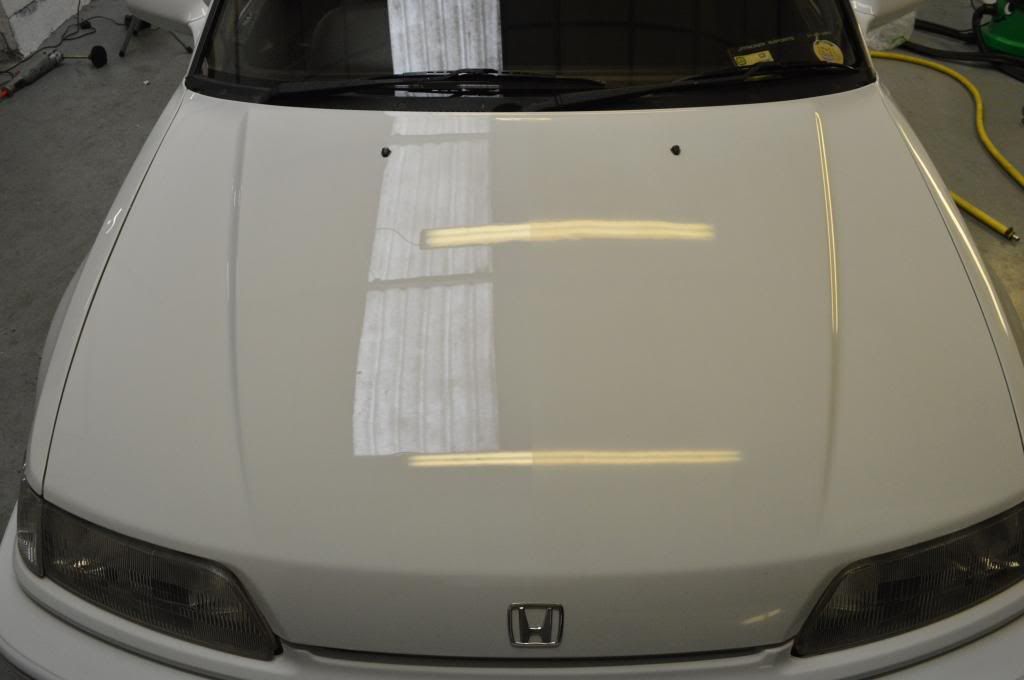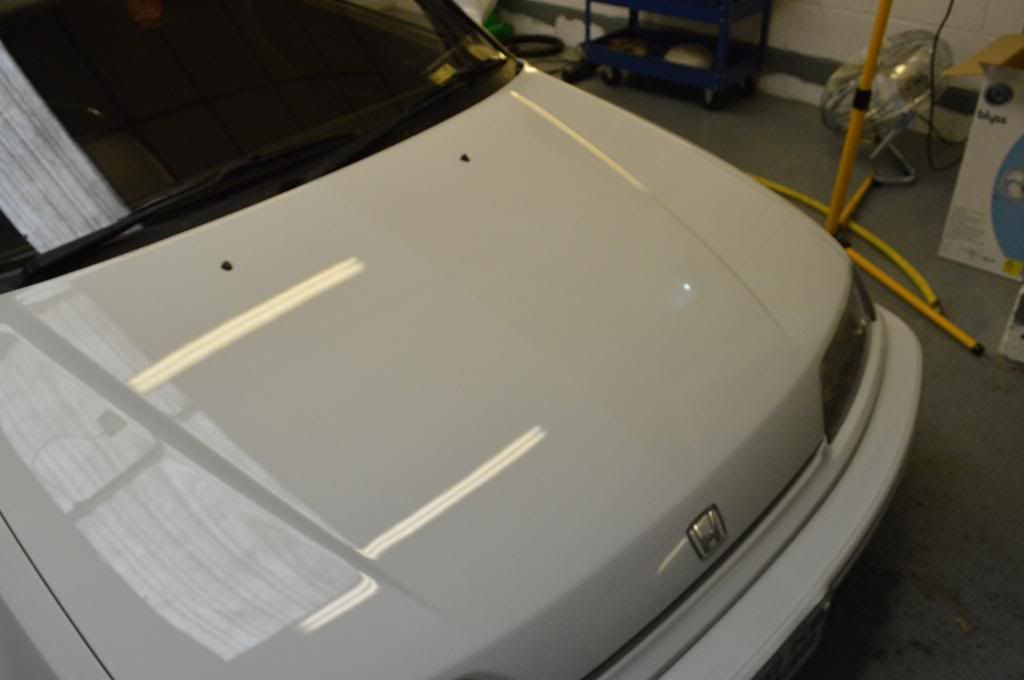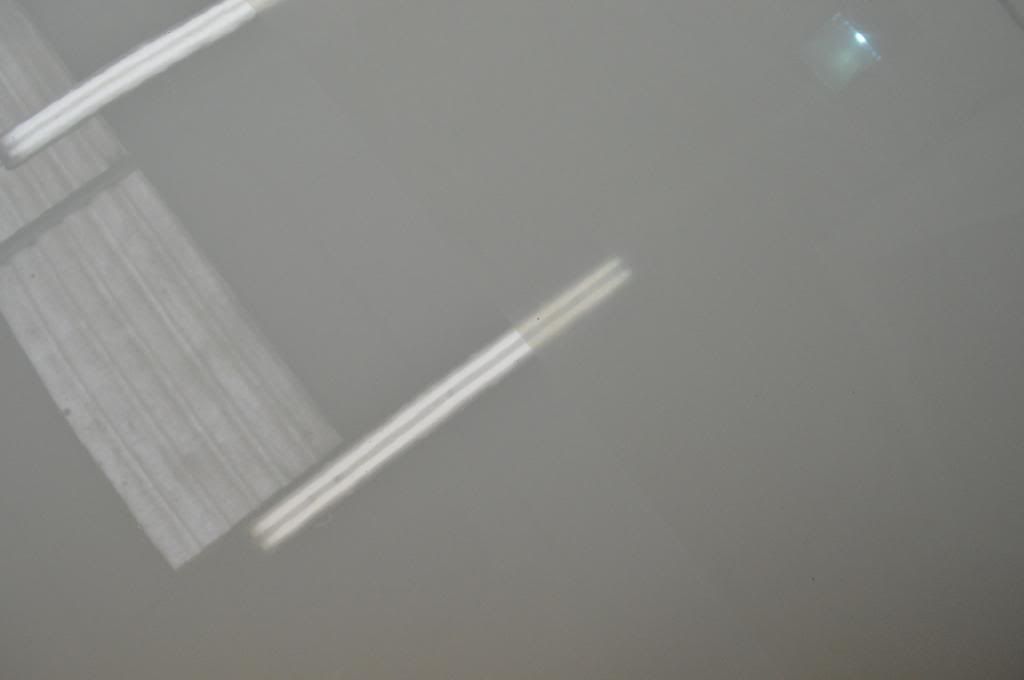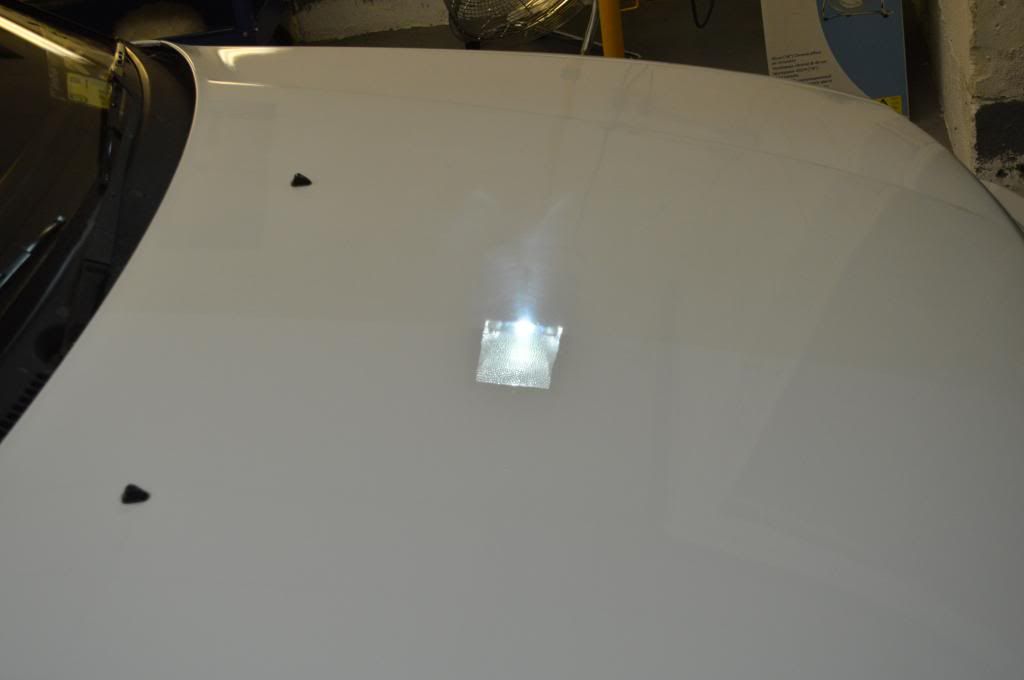 The bonnet was then finished off and I worked my way around the car
The passenger side wasn't looking all too great either, dull and lacking of any reflection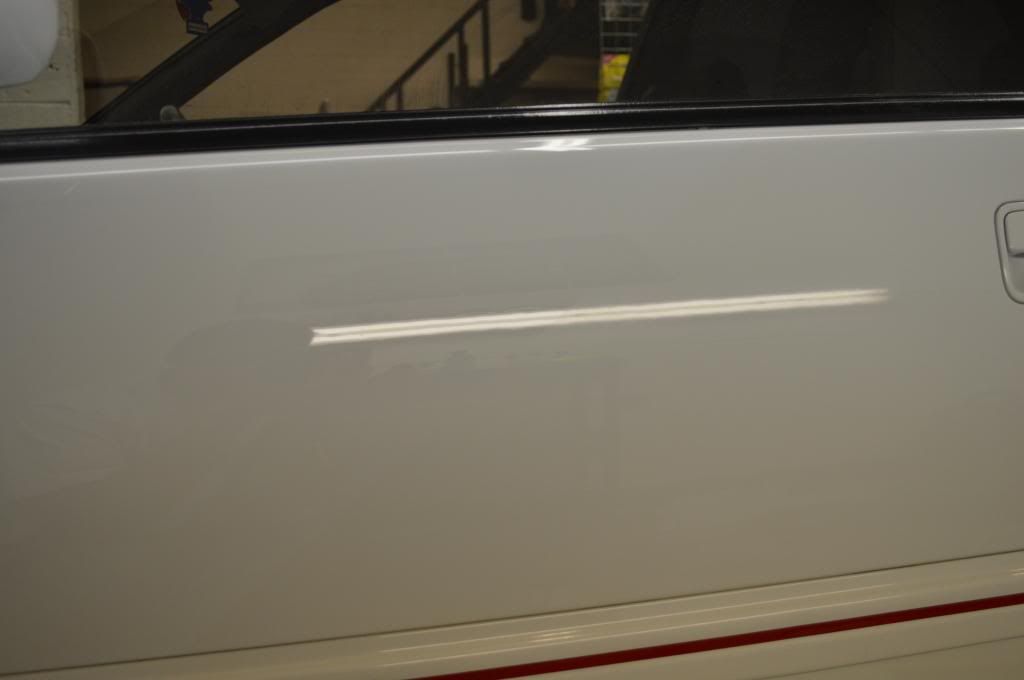 General condition of the passenger side door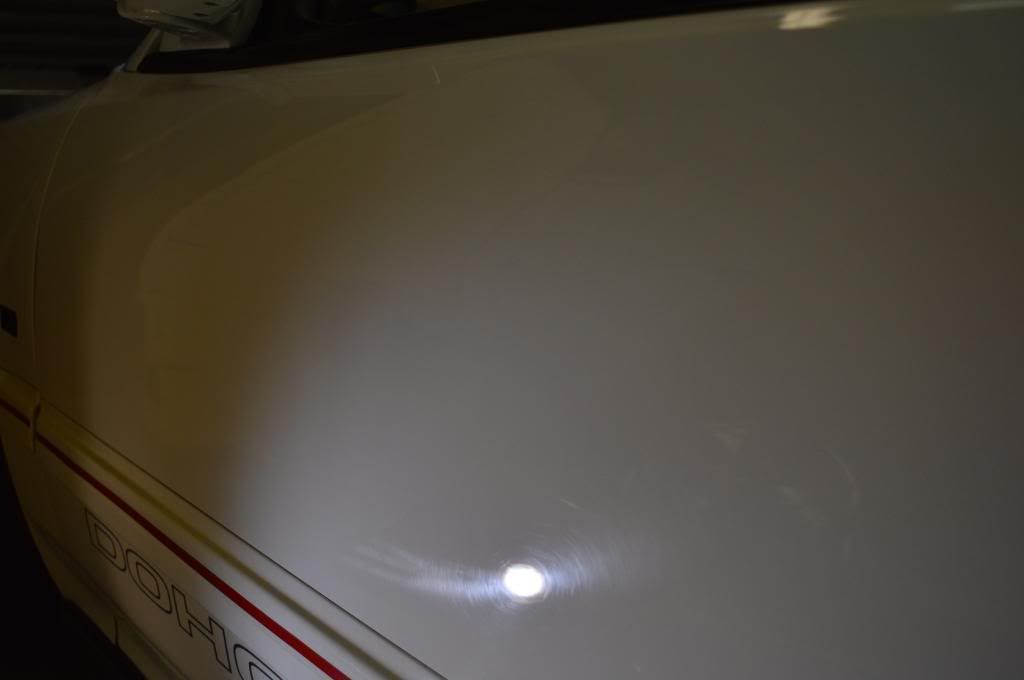 50/50 shot of the passenger door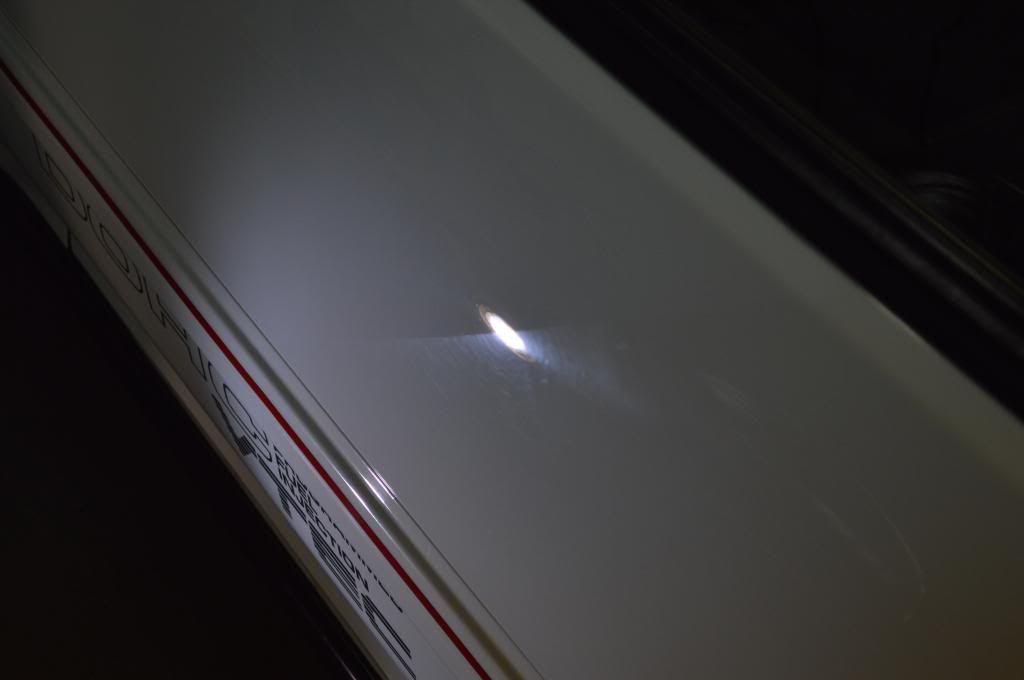 N/S rear quarter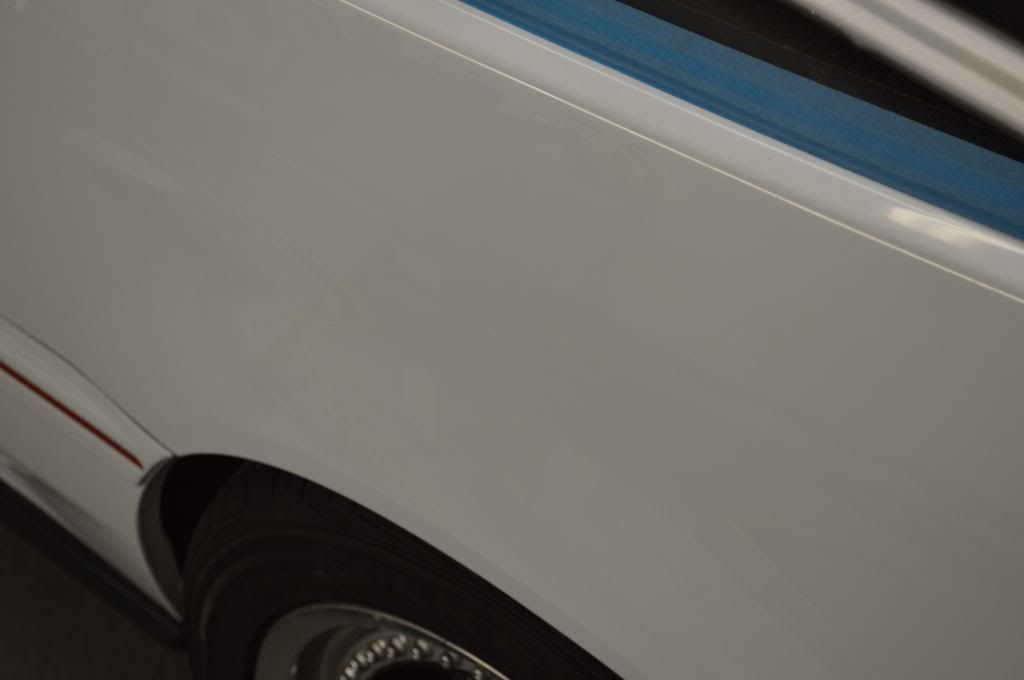 The staining on this car was pretty bad, required to change to clean pads to reduce inflicting any damage to the paintwork.
The roof was the same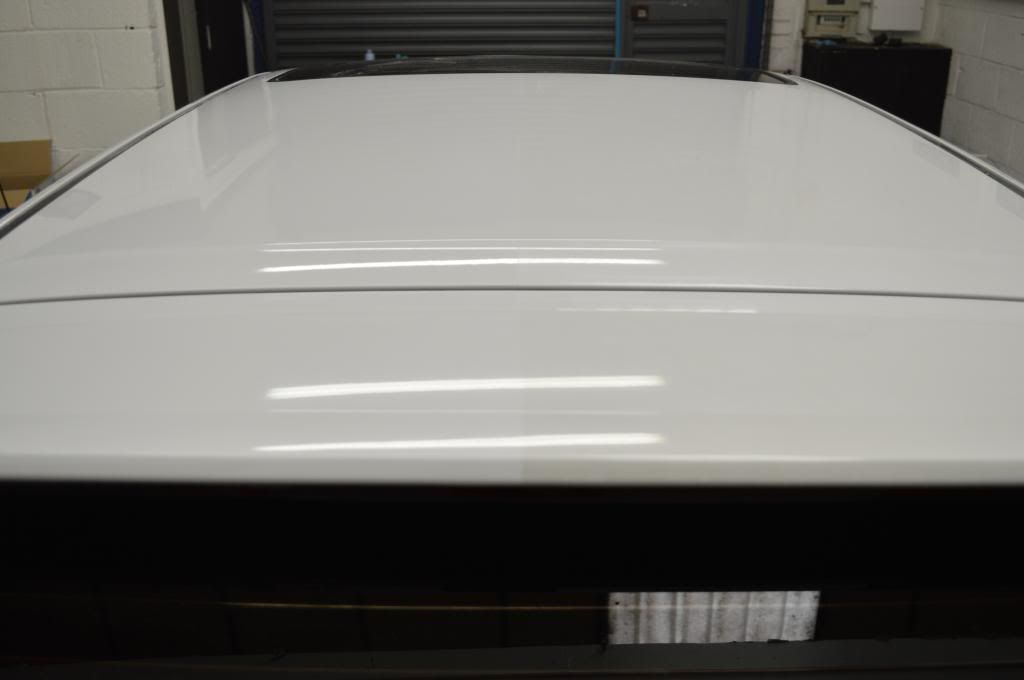 o/s/f wing was badly scratched most of which were pretty deep
Side repeater was removed to gain better access to the surrounding paint. This wing required 2hits to achieve a finish that I was happy with. A few deep scratches do remain but as discussed with Gav we opted to carry out an enhancement detail rather than a full correction detail
The rear was the worst for the staining.
Spotted a little something under my 3m sun gun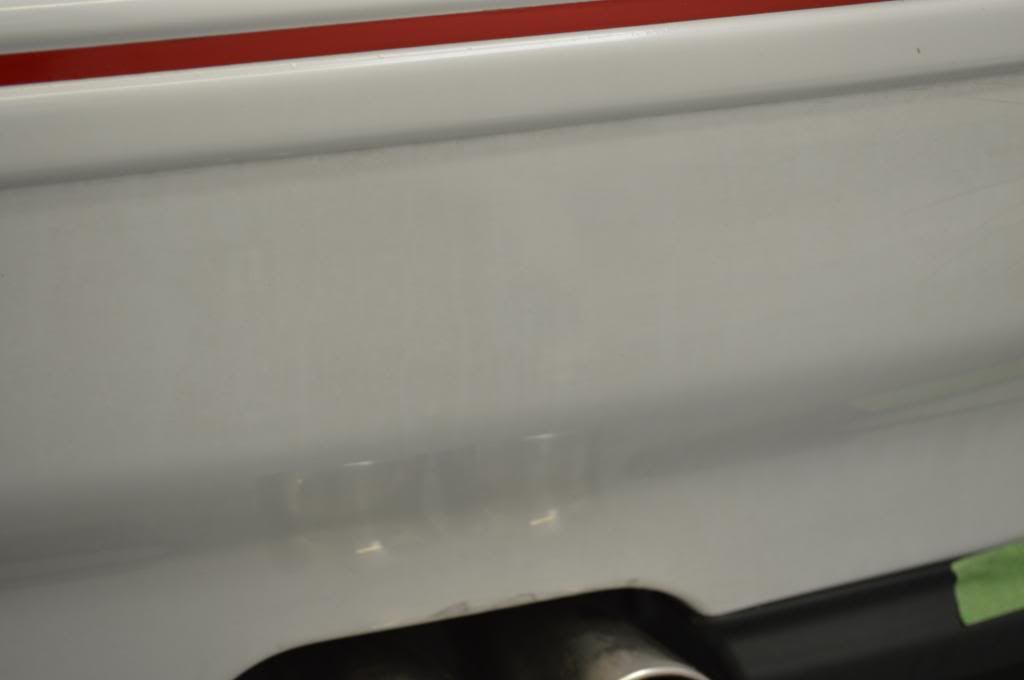 Autosport
Side pillars were badly stained too, a common problem on most vehicles
Quick polish up to remove the scratches and staining reviving the gloss black pillars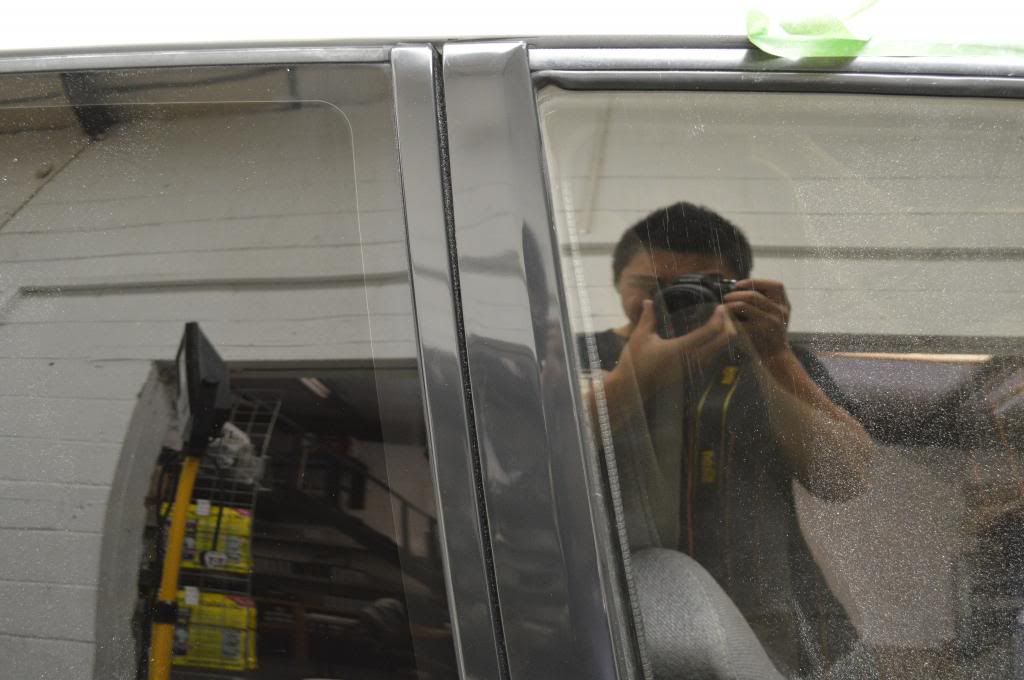 Front bumper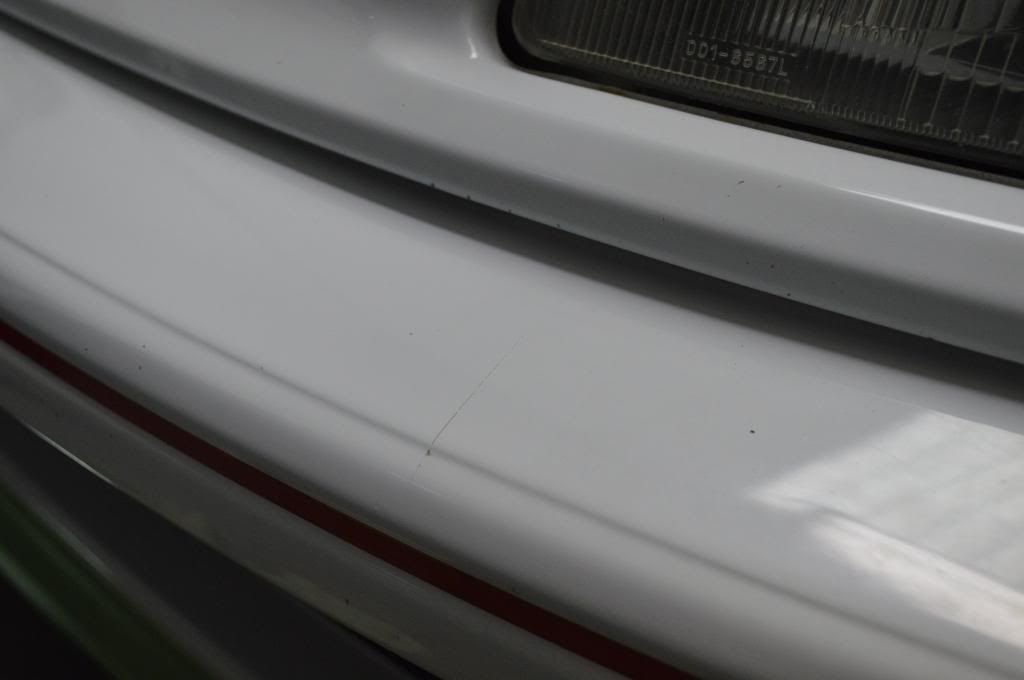 Lots of glue left behind from removing the plate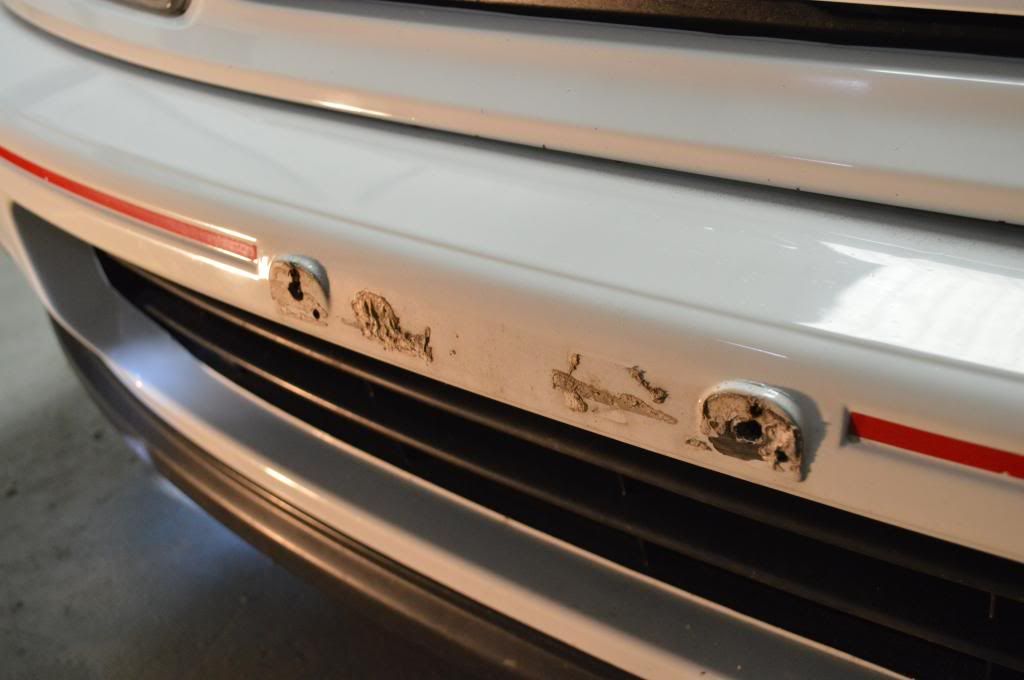 Removed and polished
Time to get the car out for a rinse to remove any polishing dust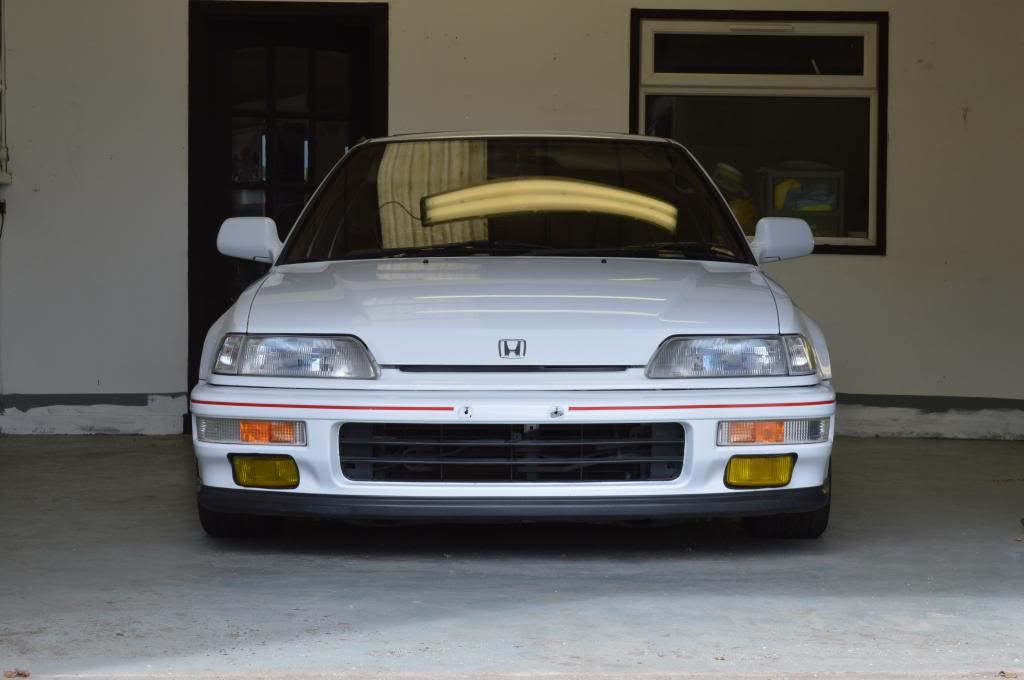 ​