Carguydiaries
Staff member
Donator
Joined

Sep 27, 2015
Messages

1,486
Car(s)

Ek9
Hello everyone!
I now have some Uk based Ek9.org stickers for sale in white and black.
The price I have worked out is for X1 sticker, envelope and postage (Uk postage) I can post international but and extra £0.88 is required on top of the cost of the sticker.
There is a £1.00 donation to the forum included in the price that I'll donate to the forum every month. This will help keep our forum going and improving the site.
Depending on how well they sell I'll order more stickers, and if people would like different colours that is possible if a sensible amount is ordered.
I have created a PayPal account just for the sticker sales. Hence the PayPal name -
ek9.orgsticker@hotmail.co
m
When you purchase a sticker, make sure you put your name and postal address in your PayPal message and how many stickers you'd like and the quantity.
Please allow 1 week for stickers to arrive.
Item for sale: ek9.org stickers
Reputation:
http://www.ek9.org/index.php?threads/b16swt.70801/#post-800007
Price: £3.56 inc postage and forum donation
Paypal:
ek9.orgsticker@hotmail.com
Location: UK
Condition: New top quality stickers
Description: Approx 14x 5cm top quality sticker in black or white.
Pictures: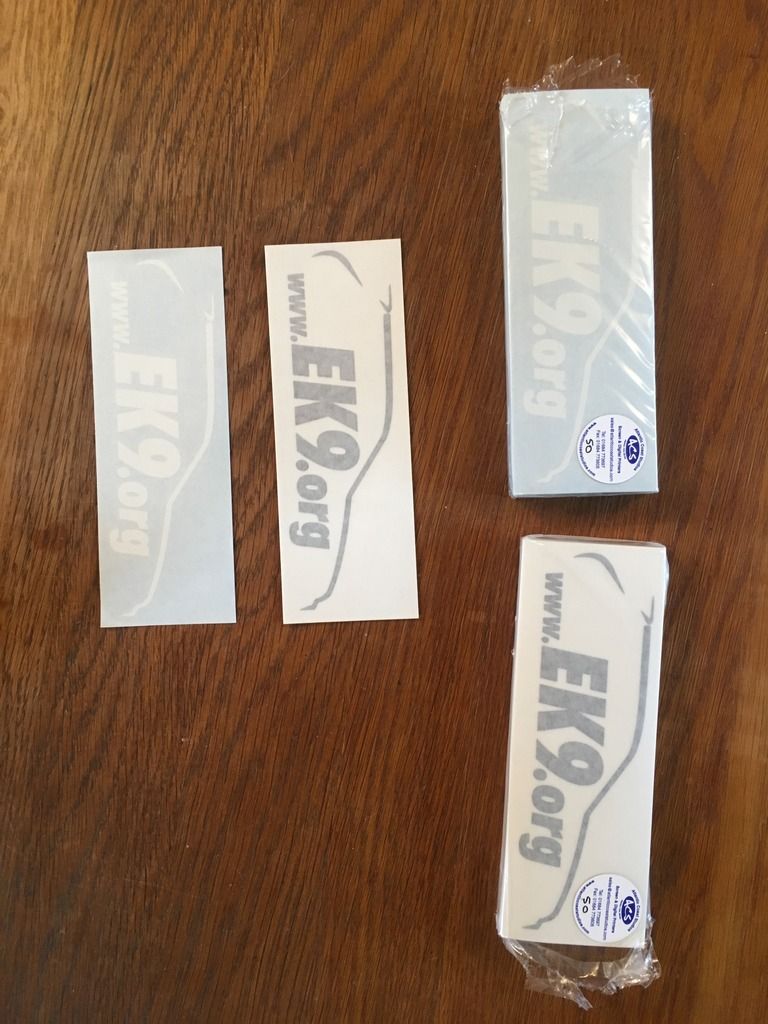 Last edited: