Joined

Jun 7, 2011
Messages

1,995
Well, it has been a long time since I done a proper build thread.
Thought I would start one for my DC2 I recently bought as I am going to try make it a bit special as it will probably be my last build.
So as some of you know I have been here for a while, had a Jordan which I bought basically standard and turned it into a bit of a track toy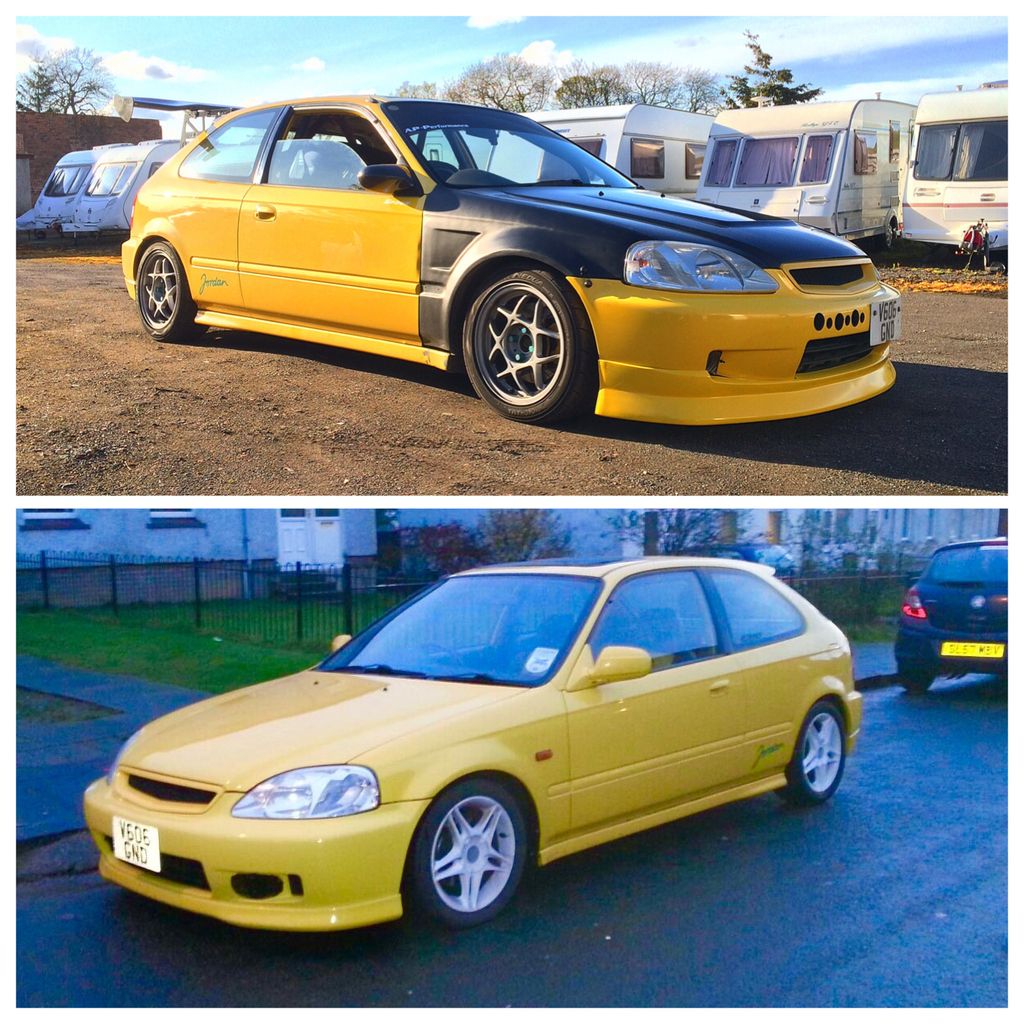 It broke my heart in doing so and I still regret it to this day but I burst the Jordan for parts and I bought an EP3 which was going to be a more sensible daily which was not going to be modified. Bought it standard and well... it ended up far from standard!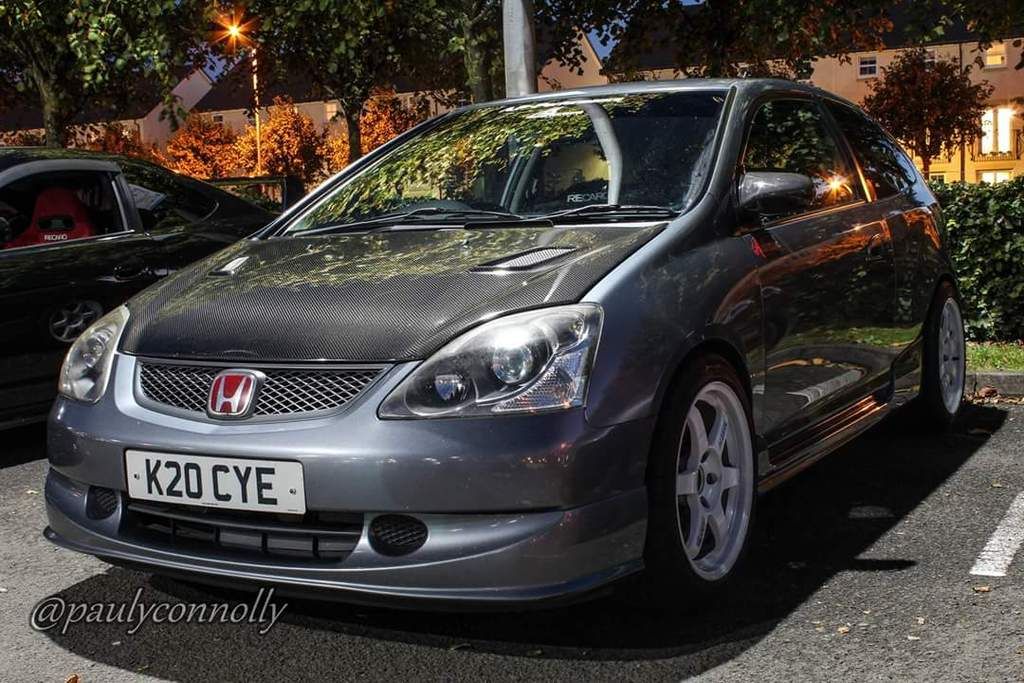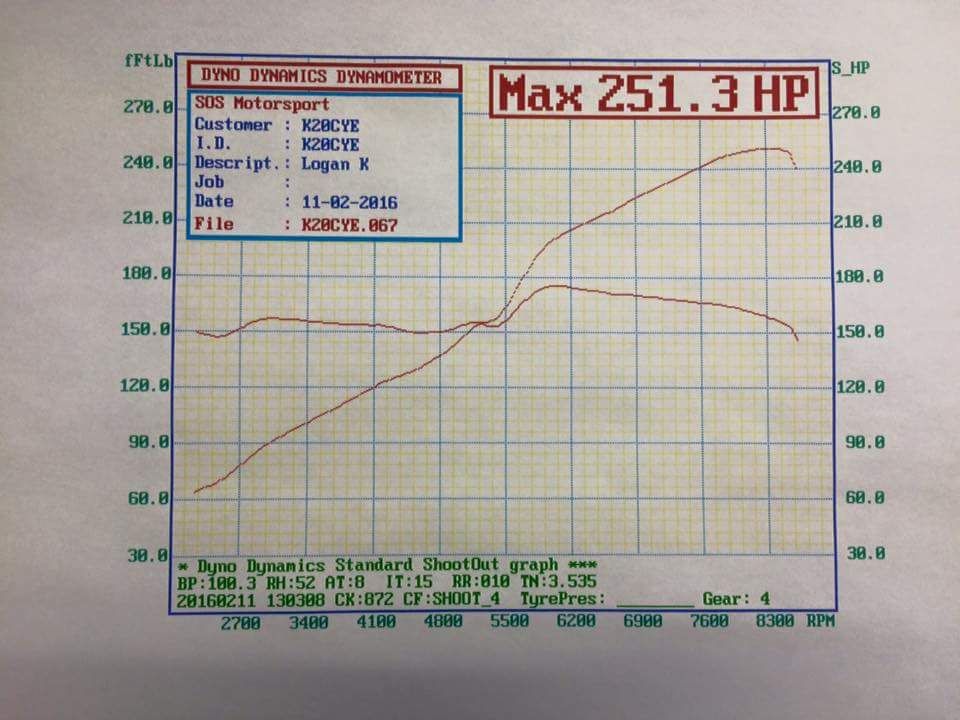 The car ended with everything bascially:
Genuine TE37
Drag Cartel Cams
Kpro4
Toda TB
RDX Injectors
BC Coilovers
Recaros SPGs
Carbon Bonnet
Ktuned, Spoon, DC5 gears, polybushing etc... The list goes on, so I ended up spending a fortune on the car and it goes extremely well as its a genuine 250bhp not a TDI North happy dyno "250"
BUT... it just doesn't drive like an older Honda, so I was left a bit disappointed after spending thousands and not loving the car as much as I thought. So I bought a house my my girlfriend which has a lovely big drive and a very nicely sized garage...
So I went and bought myself a 1997 JDM DC2 from my friend who was selling it at a price I couldn't refuse. The car is totally standard apart from Hondata S300 and being mapped by
@Vtec6000
Got the car home after a 4 hour drive and put it in the garage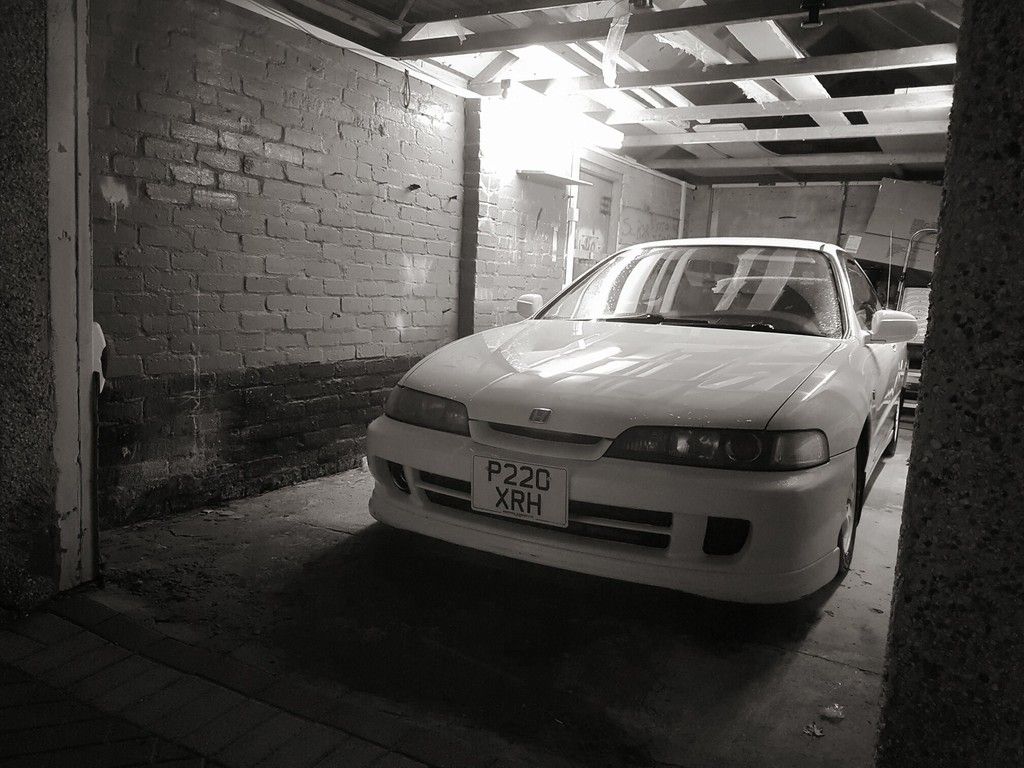 The car is a lightweight model so has no ABS or Aribags as standard, the powersteering has also been removed properly so it feels great to drive! Pulled the DC2 out the garage to meet the EP3 and give them their first and final bath together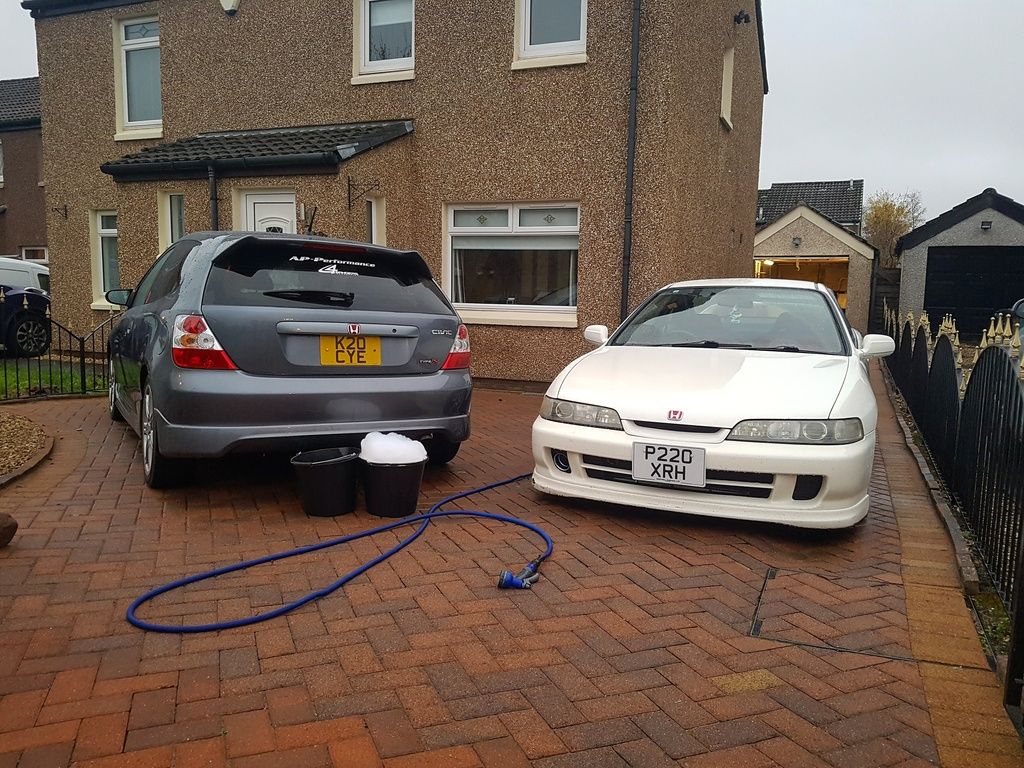 I think we all know where this is now going... So I am going to be using the K20, gearbox and front brakes from the EP3. So the DC2 should go very well when it is finished with roughly 255-260bhp and a short ratio gearbox!
Time to crack on with the build. Engine out with the help of
@RyanSi
Engine out in just under 1 and a half hours which is not bad.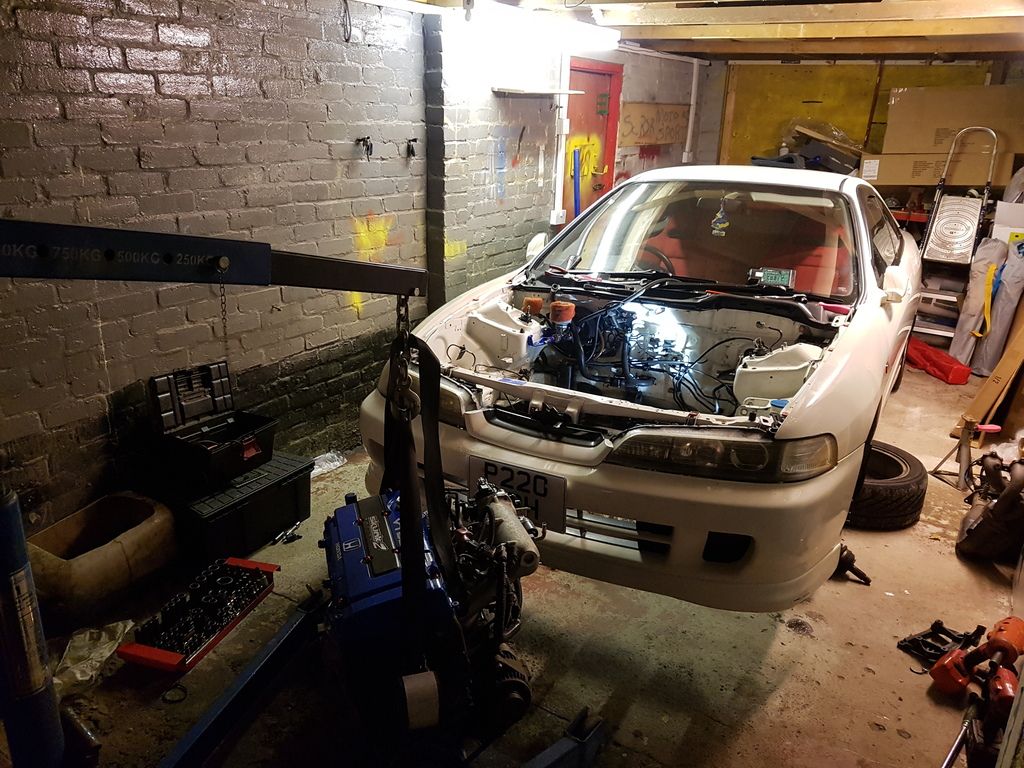 Also, I will quickly add since the DC2 and EP3 will be off the road to become one car I had to buy a daily....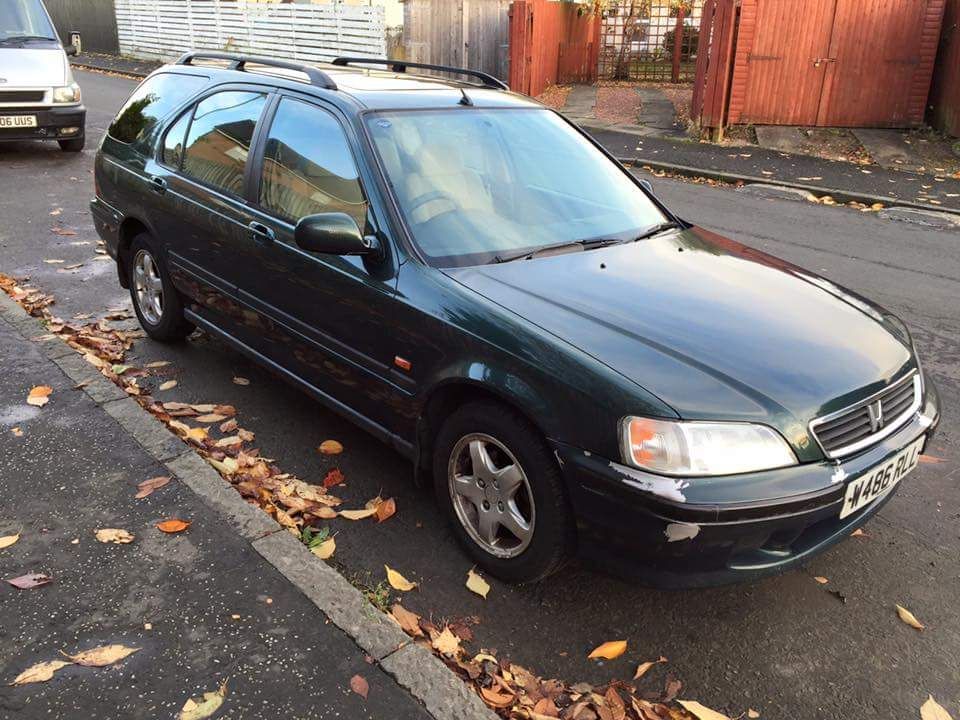 Of course it had to be a Honda
what a great car for £200!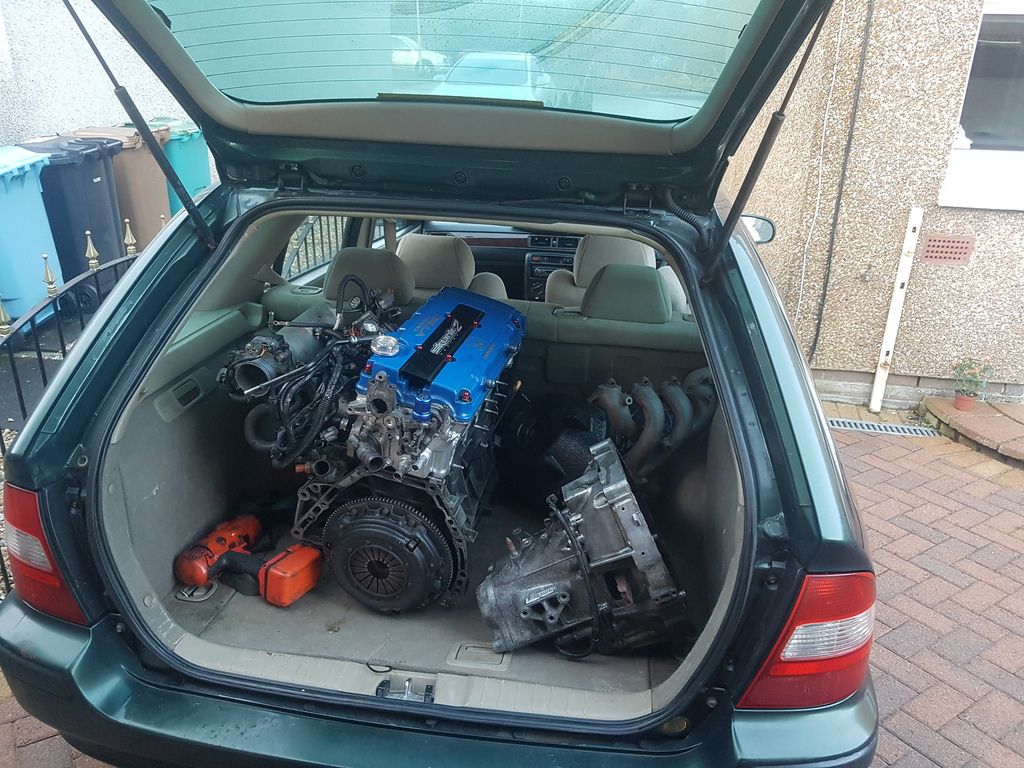 Engine and gearbox sold from the DC2 and off to their new owners to make way for the K20!
So as
@Vtec6000
does all my mapping I had asked him a few questions about what parts to buy for certain areas of the build. First order placed with RHD Japan for a Sard FPR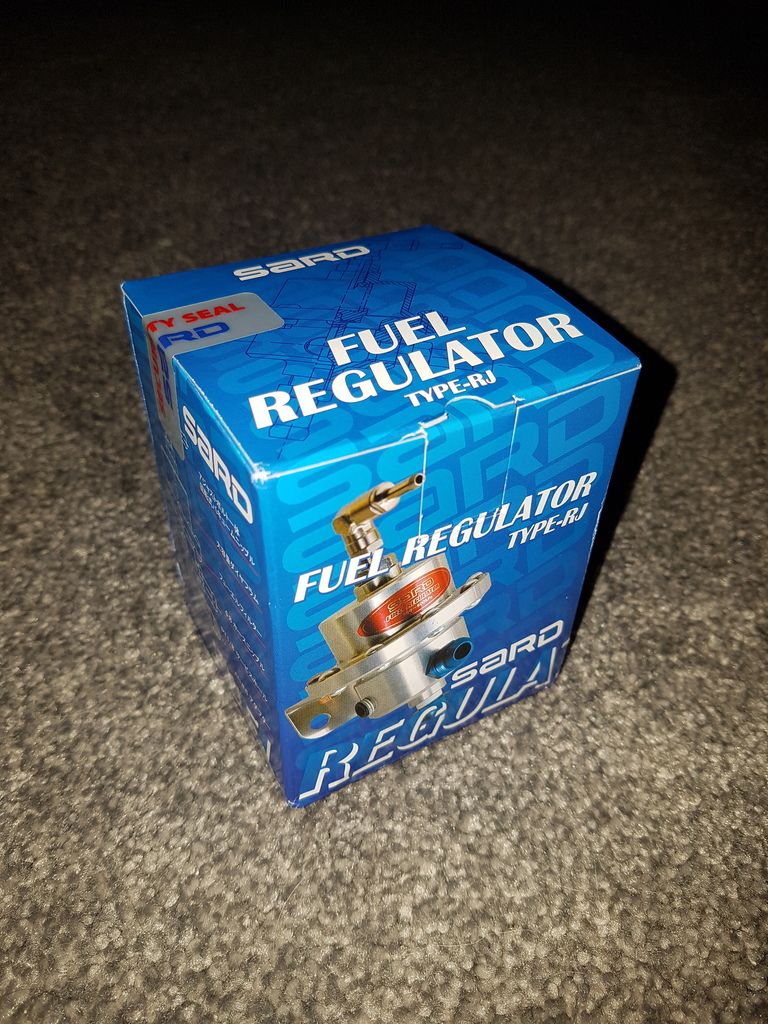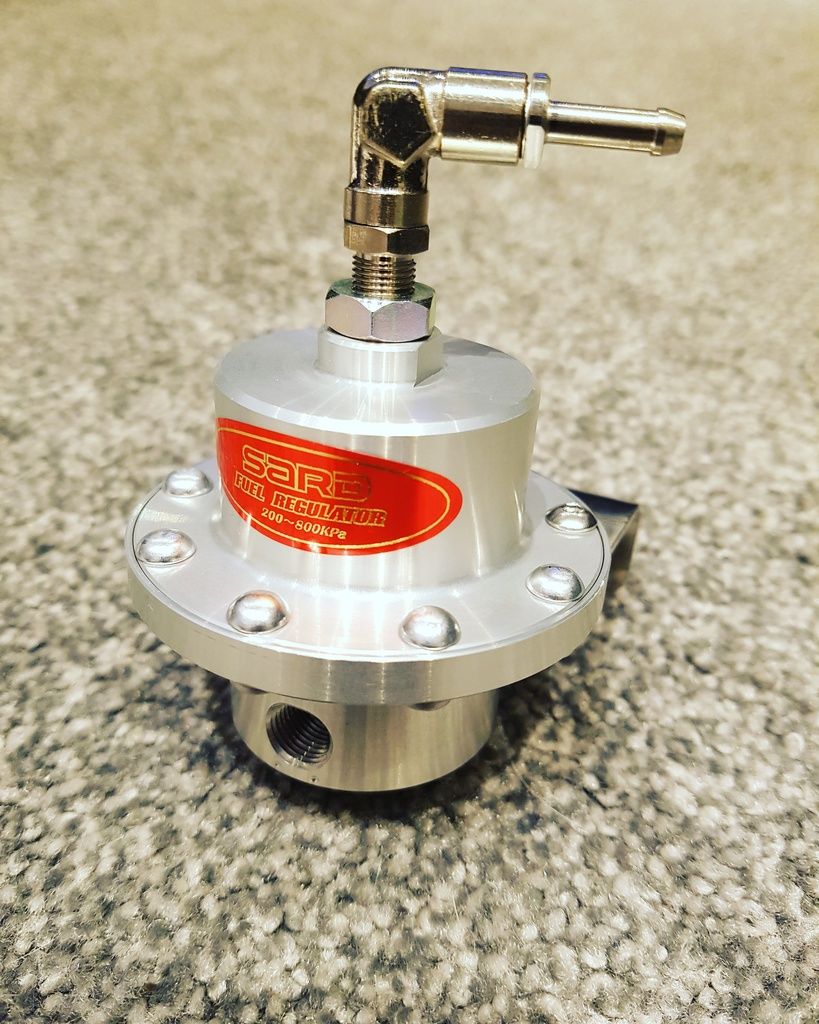 This arrived in about 1 week from ordering which was excellent!
I have also got all the Kswap parts which I bought off
@RyanSi
from his EG which is all the best of stuff, Hasport mounts, Ktuned Billet Race Shifter, Ktuned Hoses, Harness etc... Which I will get photos of as we continue with the build

Next on my list was wheels as I am using the EP3 300mm brakes I needed some better wheels that standard and I always said I wanted 16s up front and 15s for the rear. My dream wheels for a DC2 have always been Spoon SW388. So as I was in no rush I was hoping to pick up a set in a couple of month and well... after looking on ebay for about 2 weeks I found a pair of 16 x 7 SW388!!
I instantly messaged the seller who also had a pair of 15 x 6.5 SW388 which he hasn't advertised as he was thinking about keeping them. We ended up texting for a day going back and forth working out a deal! In the end we agreed a price and I went down to Newcastle to collect the wheels and a fibreglass bonnet
!
To say I am happy is an understatment!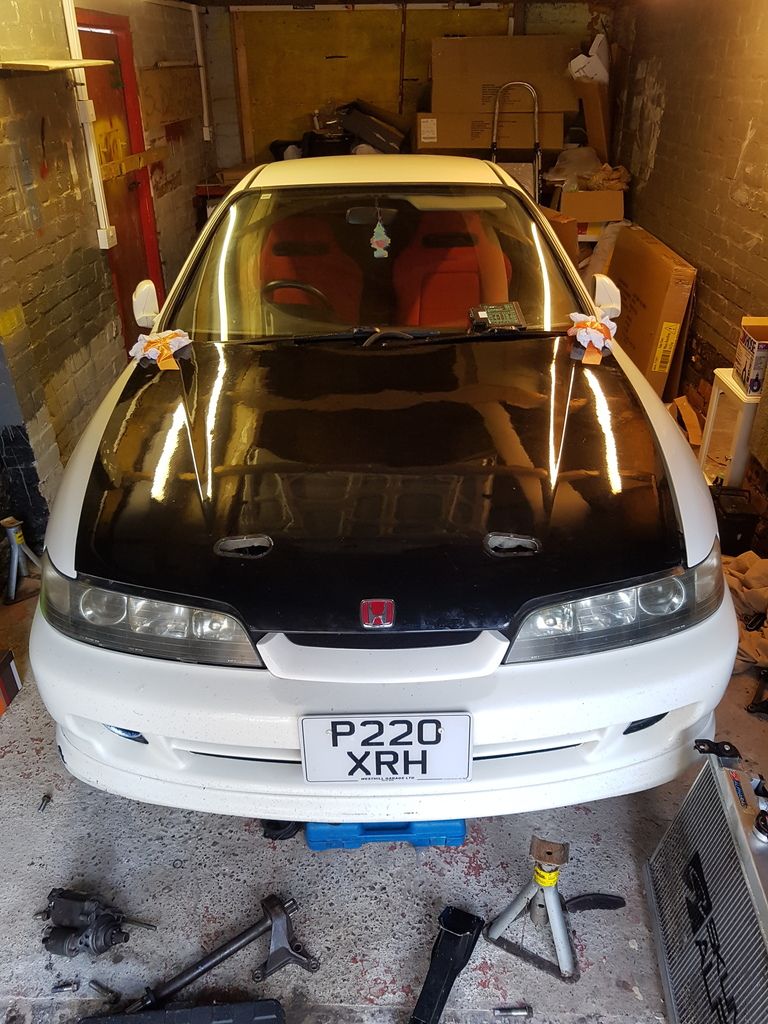 Can't wait to crack on with the build, I also have a Genuine C-West front lip which will be going on once the car is finished.
Next on the list is strip the interior out and paint the whole inside of the car after I have took a grinder to all the brackets and excess metal. As the aim of the car will be track, 95% of the time it will only be used on track so will be getting a few fibreglass parts and built to go as quick as possible around track.
Hope you will all enjoy this build as much I will. Will update this with any progress on the build!
Last edited: