Joined

Apr 25, 2012
Messages

216
I dunno where to start with this really! Have owned the car over two years and have build thread on another forum so I'll copy most of it and paste it here..
I use to log in here thru my Facebook and did have a few posts but then set up proper account and haven't been on much since then so wanna start a build thread and try be more active as its a great site!
This thread will be solely based on my eg6 h2b. I have owned the car for near 2 years now and when I picked it up it had a b18 gsr engine and s80 box.. A few months previous I was after scrapping a h22 eg that I had because of rust issues.. I kept all running gear and just got rid of shell..
This is it the first day I had her..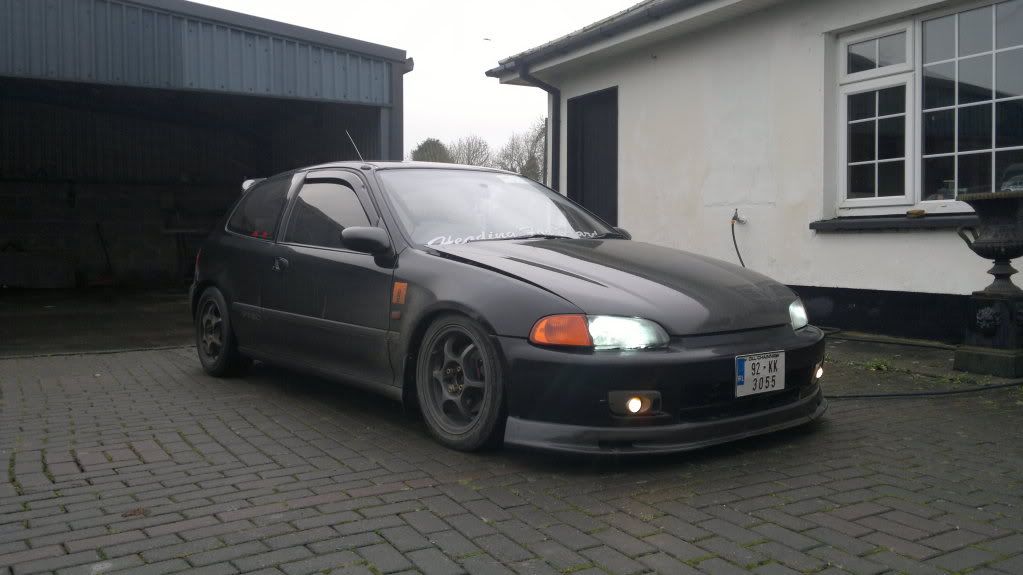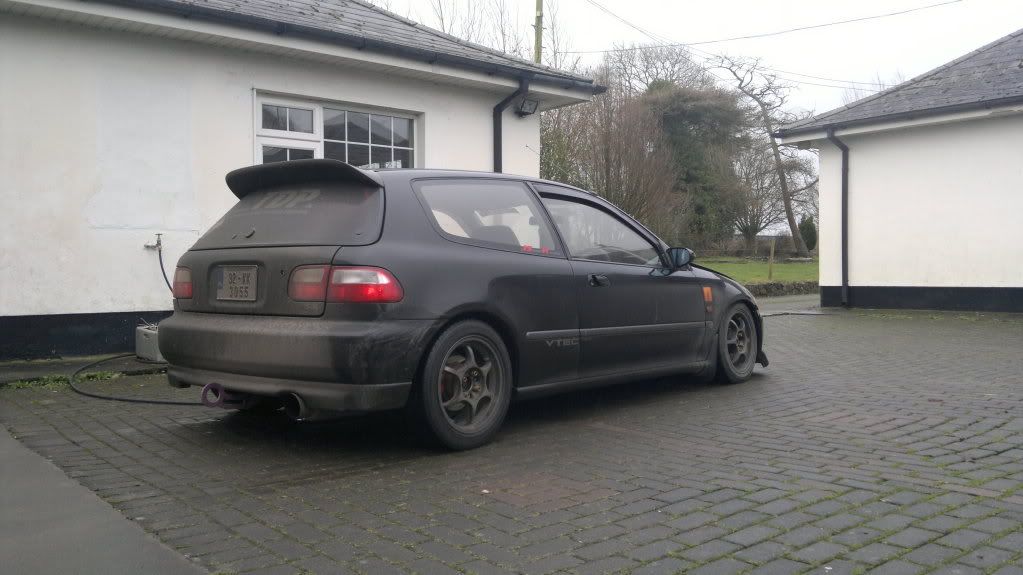 Gave it a wash and changed suspension..
Had Regamasters in 5 stud so changed the hubs and put them on..
So yeah that was it for the b18.. Decided to put in the h22 and m2b4 box..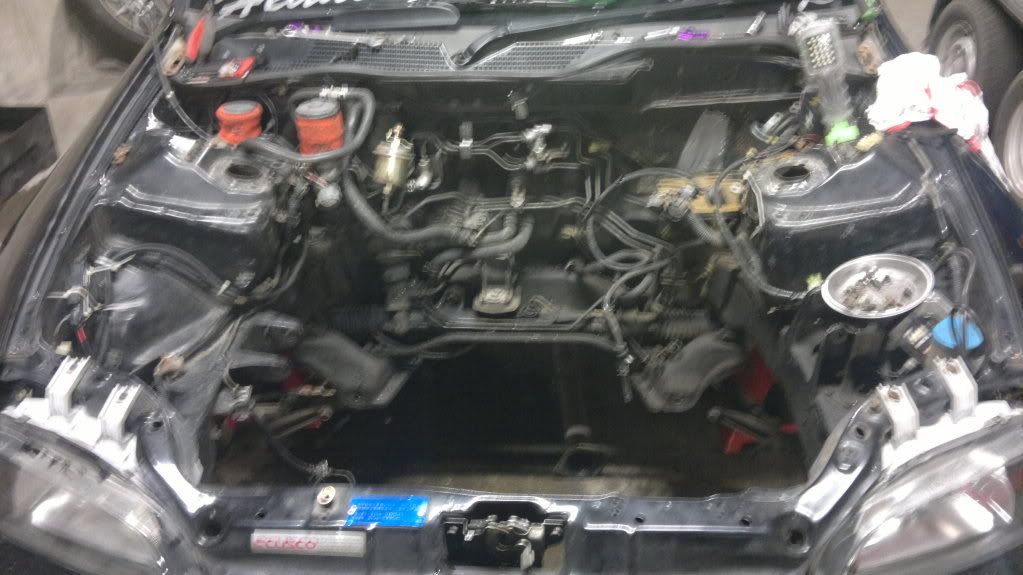 Again another change of wheels and put on a Jun lip..
I'll sneak in a pic of it here beside my daily driver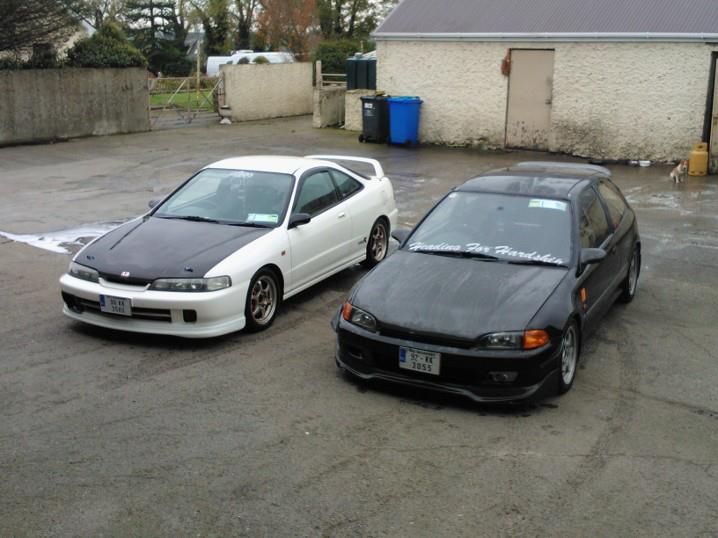 Now I'm going to skip about 8-10 months.. It was hardship, a waste of money and I so many time thought of just selling up., I bought a turbo kit and a morfspeed h2b no kit.. The kit didn't work out for me and I ruined a perfectly good h22a7 engine.. I wanted to go turbo then but money was an issue so I sold the turbo kit and bought an engine from a euro R.
Then I bought a Plm h2b kit direct from Plm.. Bought a Plm drag manifold at the same time. Got a custom 70mm exhaust made up and got car driving again after been off the road for so long and missing most the drag season!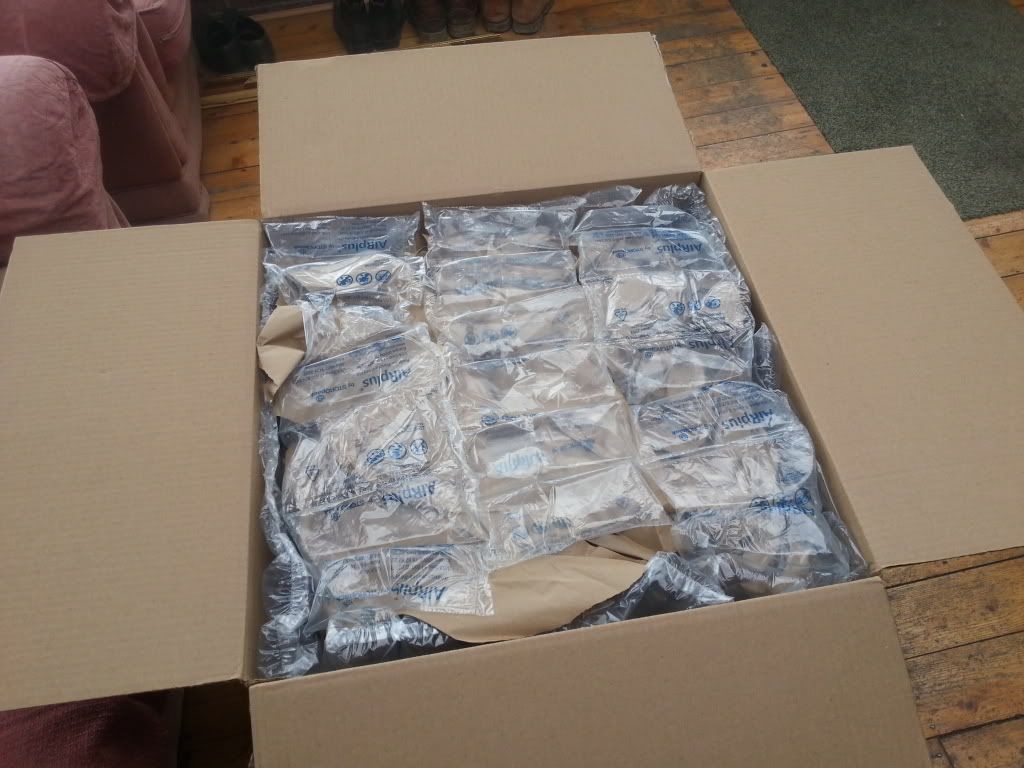 Got old engine and set up out
And new engine and set up in
Got a custom 70mm exhaust made up, straight from mani back to a 5 ziegen back box (70mm goes right to box, no reduction in size) have no pics tho
Lost a little bit of weight along the way.. Done doors to but have no pics either.. Nice weight savings in a dash and no need for heating so few more kg to be saved there..
Lost back lip because it would create drag.. Drilled holes in front bumper for bit more air to the rad.. And yes I'm very worried about them dents on the wing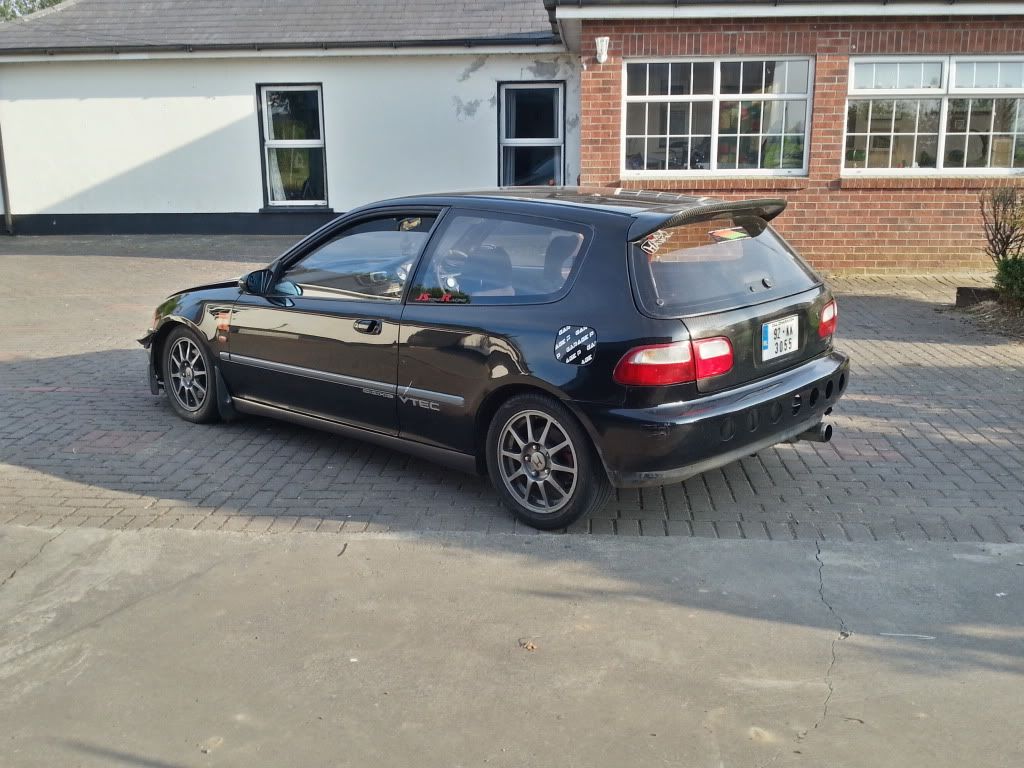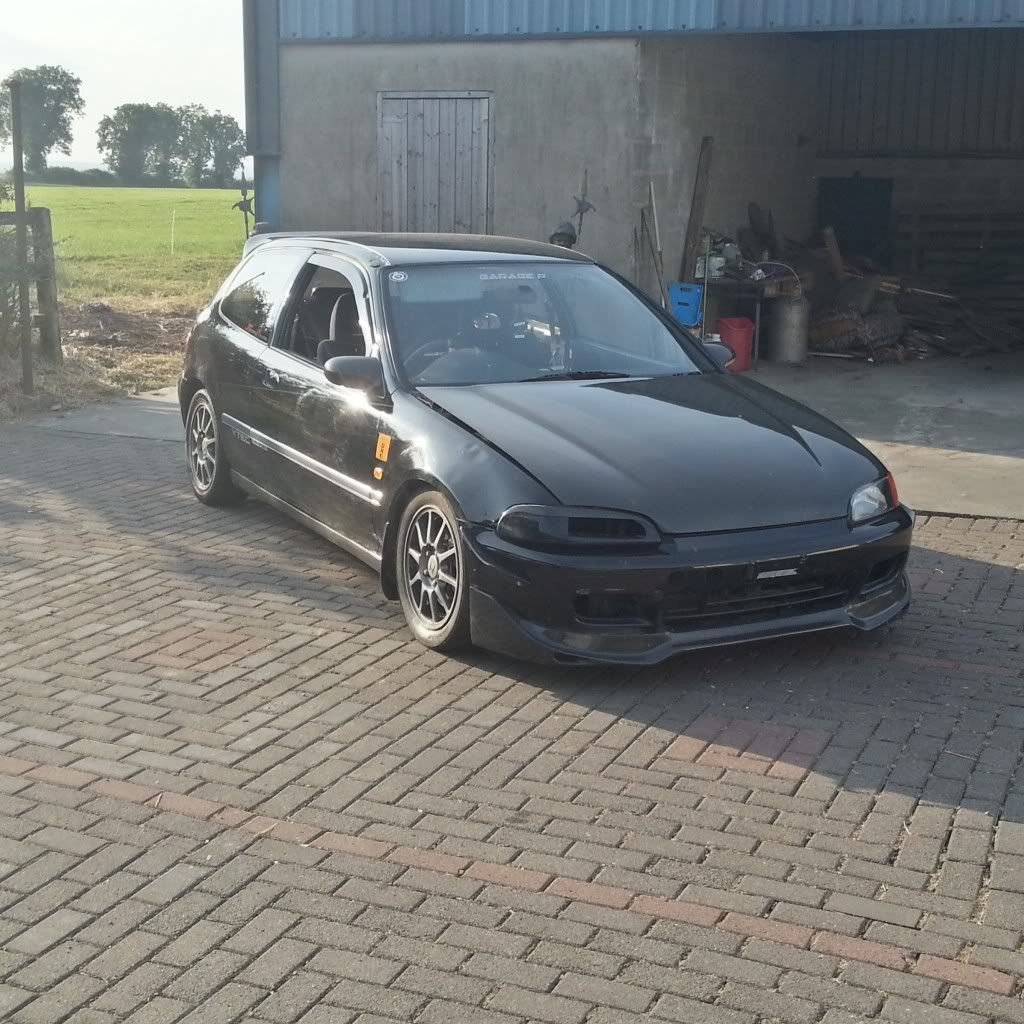 Got the car mapped today, by A.p Performance aka vtec6000 on the forums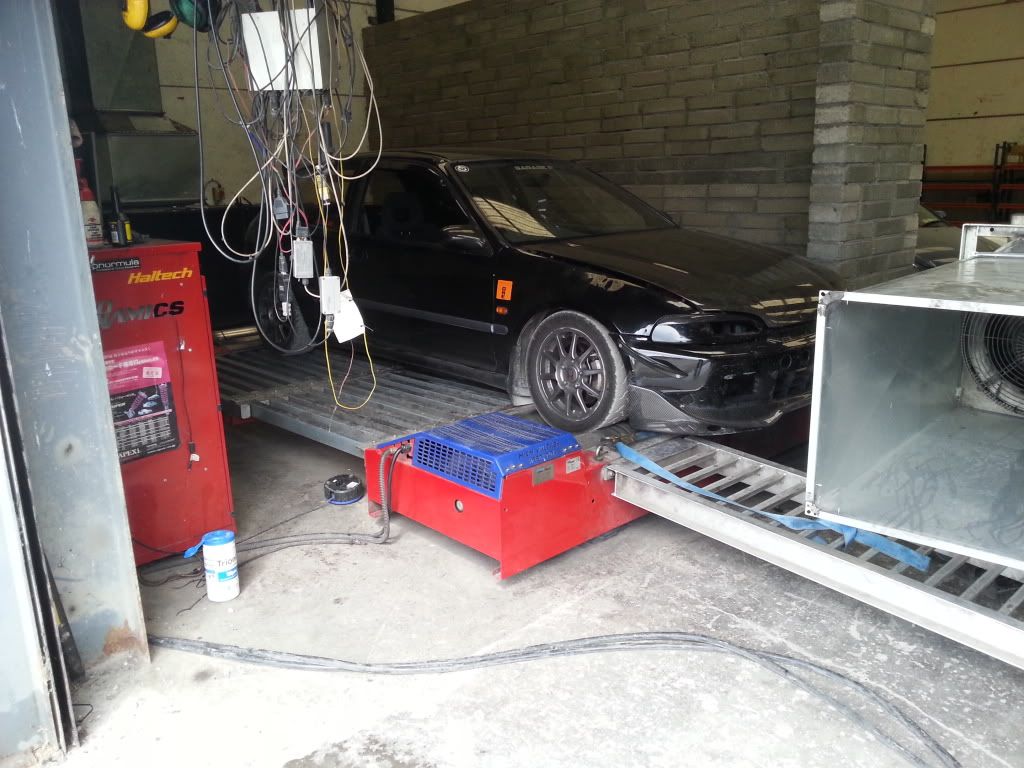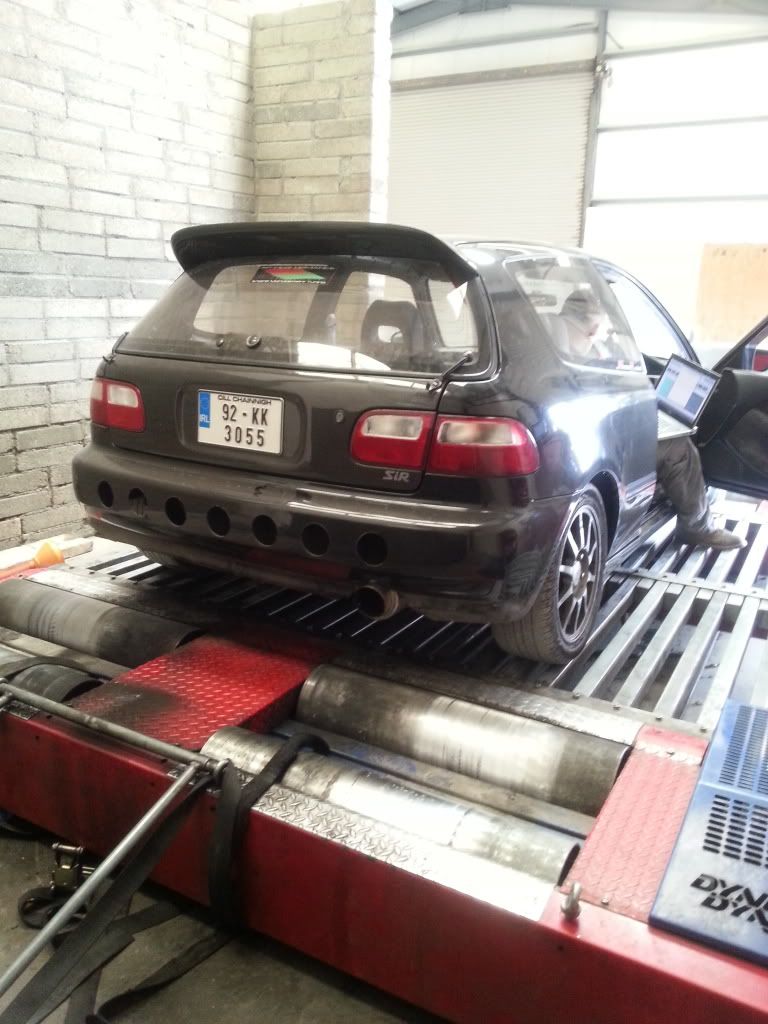 Got it to the last drag day and after all the work I put in to get it there I had issues on the day changing gears.. Had to change gear atleast 500 rpm from limiter and even at that I could try and jam a gear, had to do it real slow.. Done a 13.36 on the day iirc and came 2nd in my class.. Beating Matino in the semi only to lose the final after doing the hard work! :farao:
Brought it back to the shed after that day and put in some more hours on it.. Changed clutch and put in solid shifter bushins.. Gear problem gone!
Then thru word of mouth I heard Kinger had lost the plot and was selling his cp035's because he was breaking the teg.. I made sure to snap them up before anyone else got the chance.. Sound man do deal with, took deposit and held them for three weeks till I got all the money together..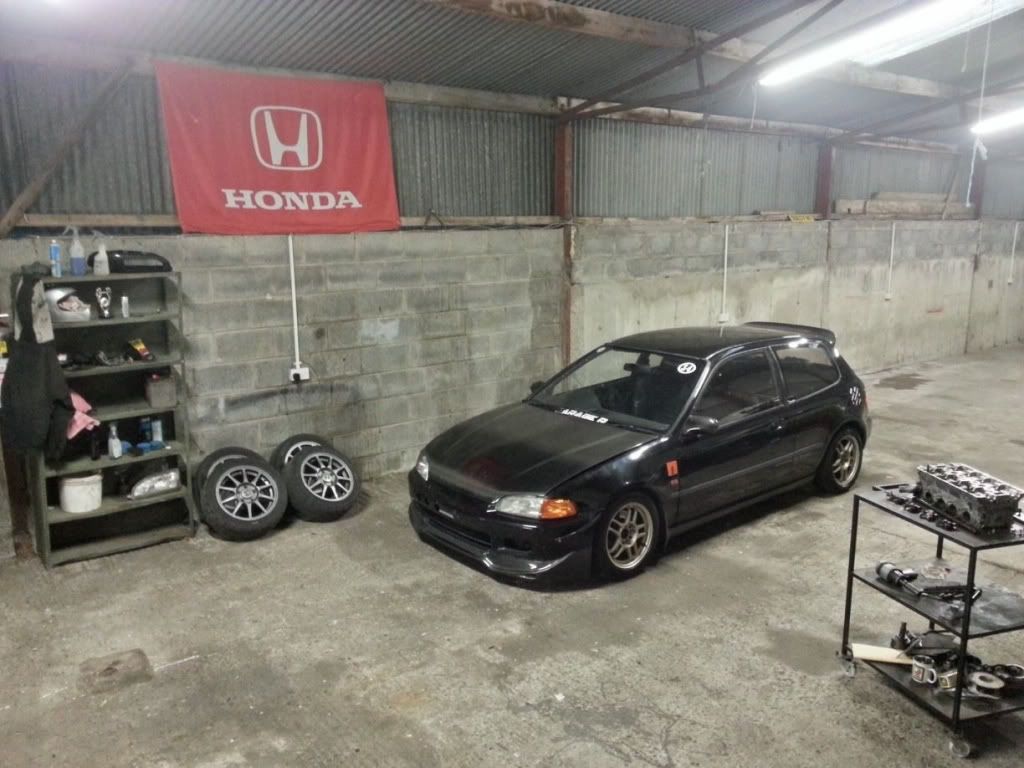 There a nice size.. 15x7's all round
That done me for a few weeks.. Then it was time to start getting ready for Bishopscourt again.. I thought I had fook all to do.. Fix the rear Calipers and had to get my manifold welded because original welds cracked!!
Then doing the usual hunt for parts on the web I was fortunate enough to stumble across a link for these..
Awesome sizes.. 15x7 and 15x7.5 with an offset of 34 in Ubber rare 5x114.3 fitment!
So back to the shed and try them on the eg.. Needed to space the wings on the front to clear them good enough..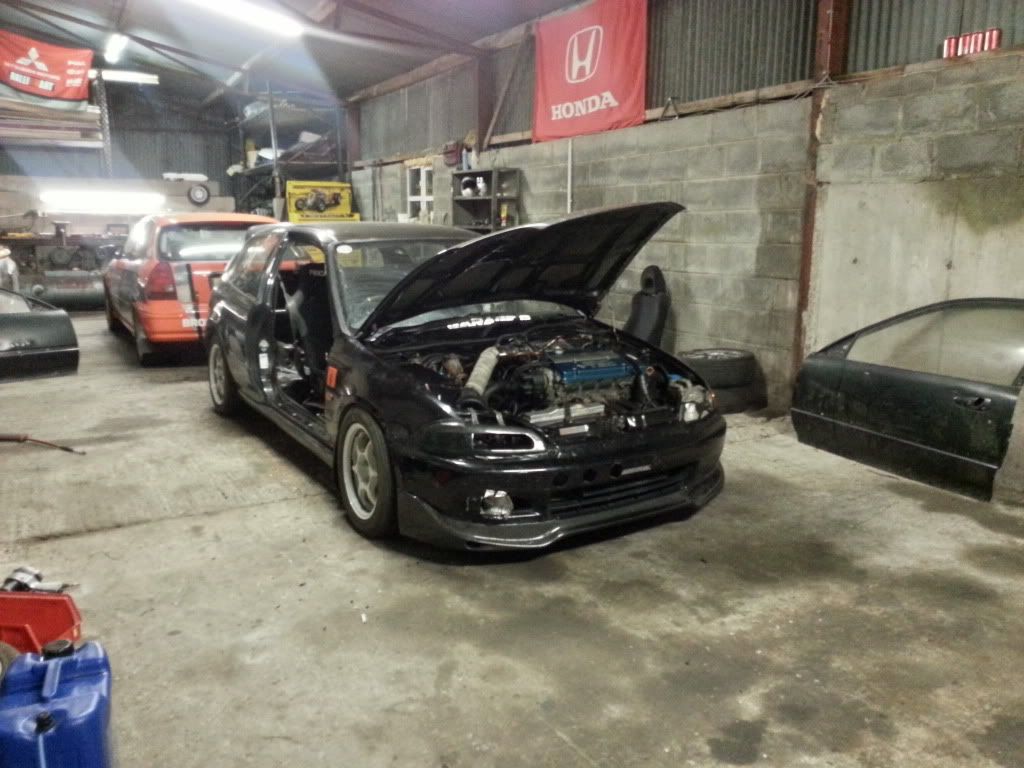 Thought about selling them but there f**king class looking on the car so think I'll keep them.. Two fairly decent sets of wheels to have for a yoke that spends 360 days of the year in a shed!
Got it up to Bishopscourt again today anyway.. Conditions weren't good at all and I only done 4 or 5 runs before it started to piss rain.. Done a 13.3 flat which will just have to do me until next year.. I'm happy enough with the 13.3 today tho considering the conditions and I know I'll get a lot more out of it!
So this is it for another week..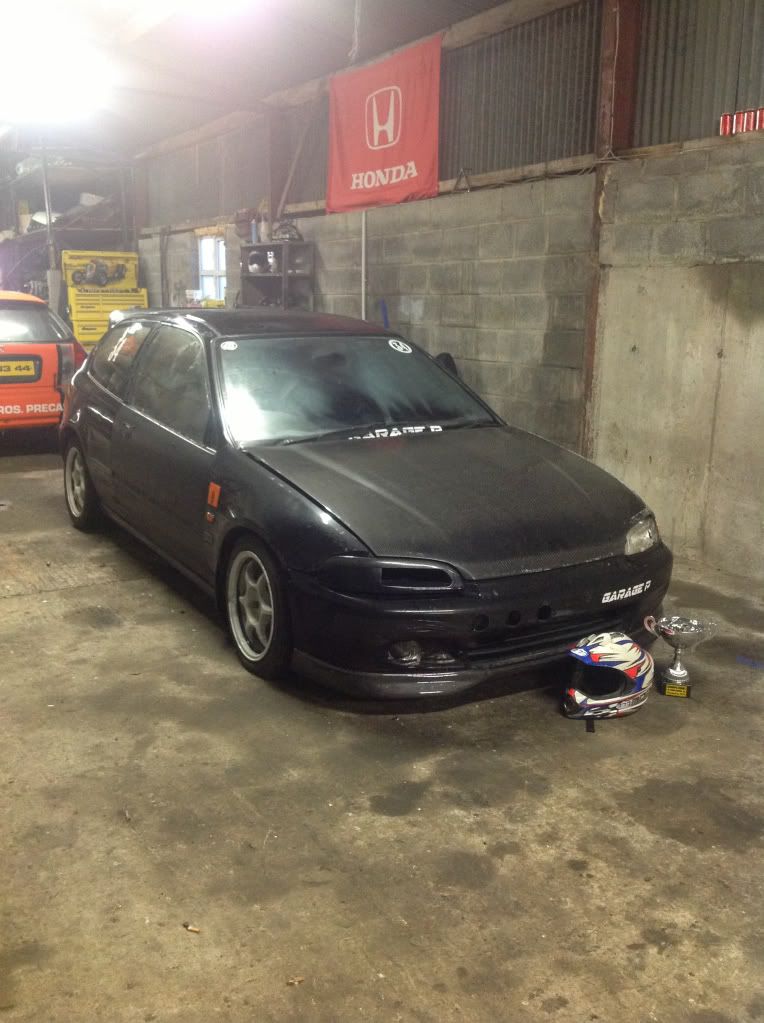 Few plans for it over the winter so I will start stripping it down shortly and get to work on it.. For the past year I've been undecided what I wanted to do with it.. Weather I could fully commit it to been a track car or have it as a road going track car.. Having only drove it further away than 10 mile from the shed once in a whole year I think its time to fully commit it to the cause...
Few pics taken by friends..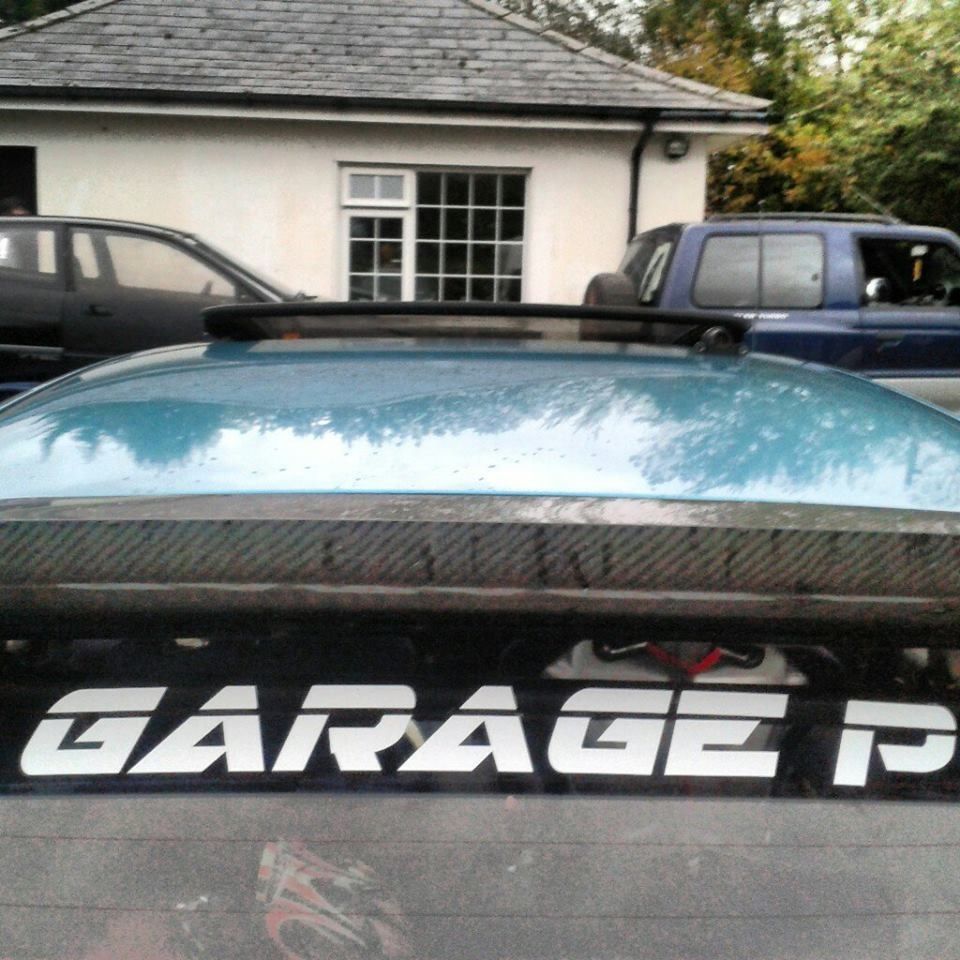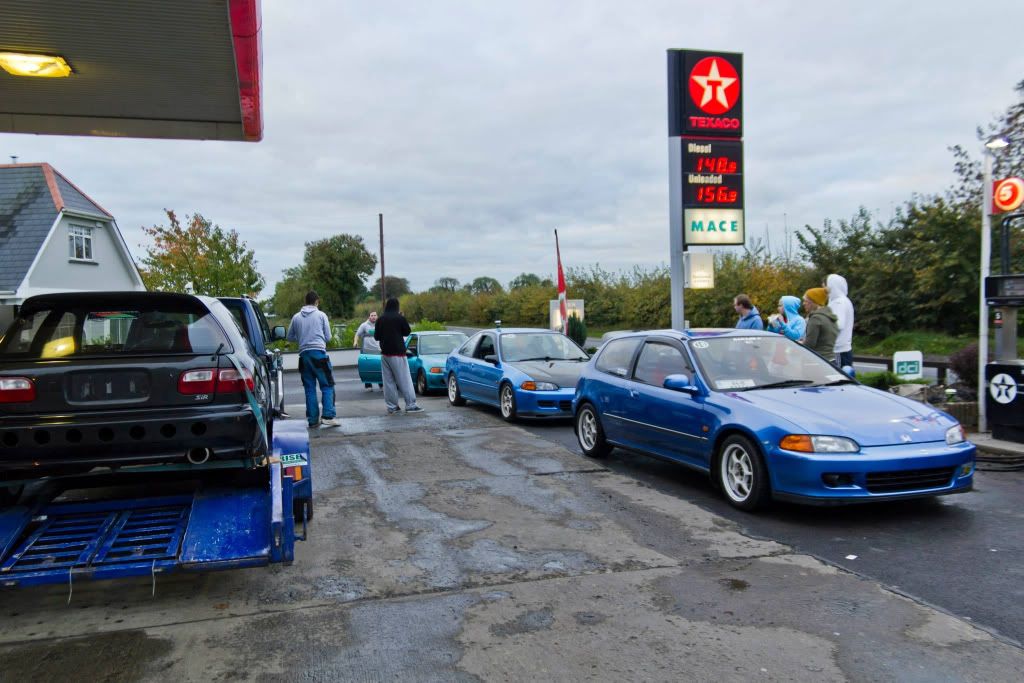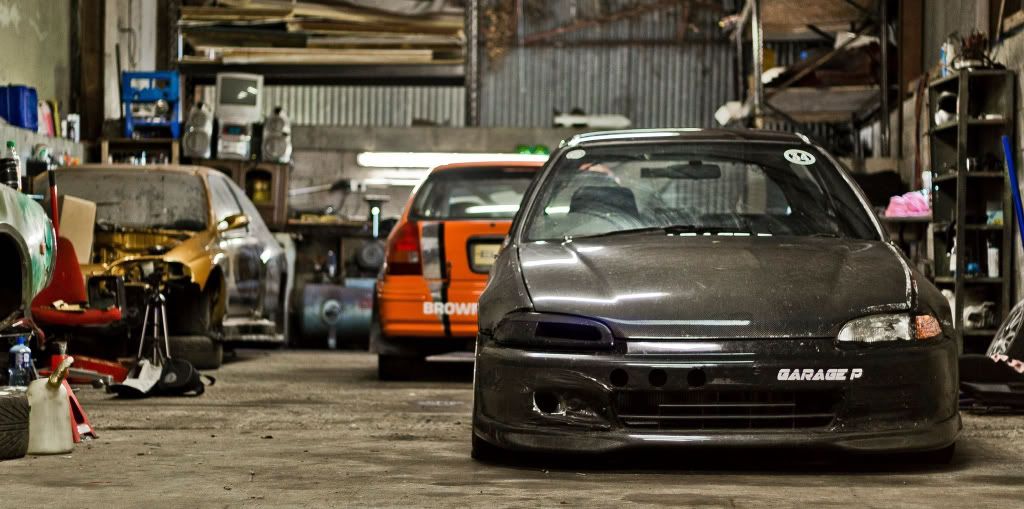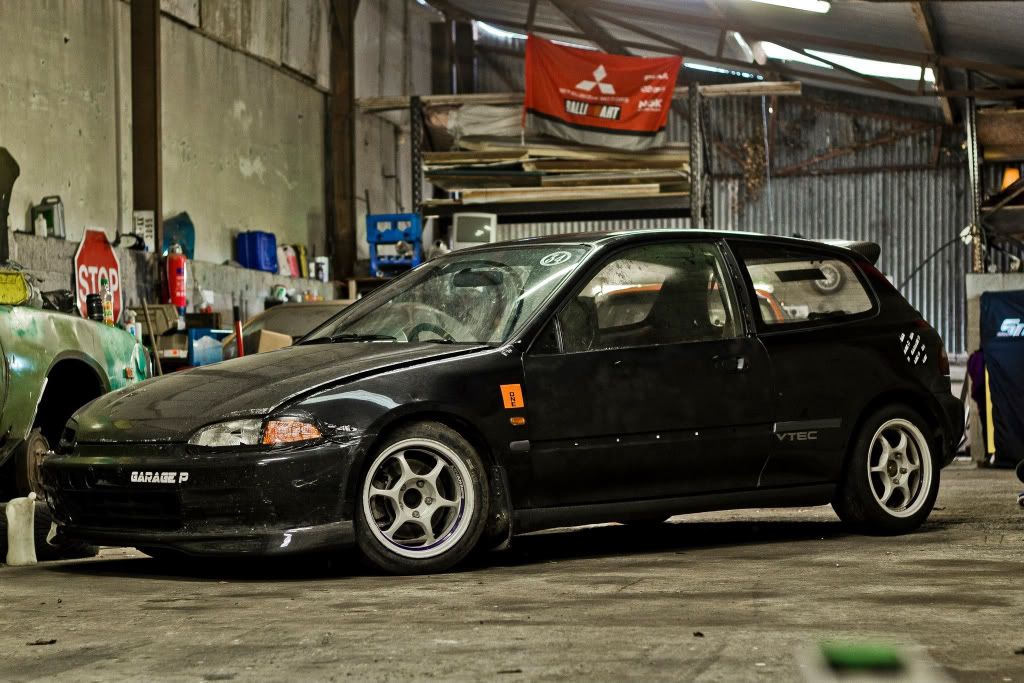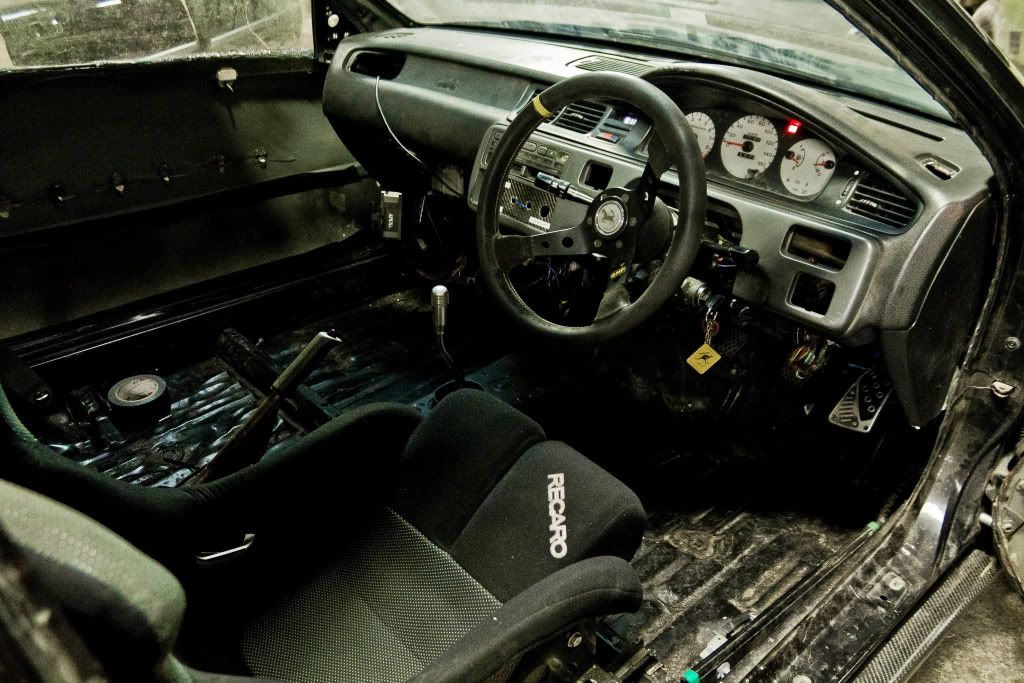 Ok so that's it.. That's where she's at now..
Quick spec would be:
H22a euro R engine, unopened
Blox v stack on 3" intake arm
Plm drag manifold
Custom 70mm exhaust from manifold back
Mapped on Neptune making 238bhp and 181ft lbs torque
Itr flywheel
6 puk clutch
96 spec itr gearbox and linkage with solid shifter bushins
Cusco zero 2 coilovers
Spoon rear strut
Carbon Kevlar Recaro SPG
Carbon.. A lot of it! Looking for doors and wings if anyone knows of any!
Some of you may follow me on Instagram.. Garage_P is the page name.. It's basically just a page for a group of friends with the same interests. I try upload pics daily of the cars we have.. 3 jdm integra type R's, 4 jap eg6's from b16a to h2b, a jap ej coupe with b18 and a turbo jap eg9..