Joined

Jun 21, 2007
Messages

2,719
DASH HARNESS CONVERSION
Because USDM Hatches (EJ6) come power NOTHING! We have the fun to do "Dash Harness Swaps!"
This also helps if you want the "touch of a button" A/C Bezel of a 99-00 in your Civic. You can use a 99-00 Civic Si or Civic EX harness. Or if you just want power on your 96-98 Civic you can just use a EX Dash harness for power windows & Sunroof..(Floor Harness Required)..
I left the disassembly of the dash out because their is tons of "how to's" on the web.
I'm adding a Civic Si dash harness & heater Core boxes to a 98 Civic 4 door DX.
1st) remove your seats , center console, cluster, A/C bezel & radio, then drop your steering column. Remove Windshield Wipers & cover.
Dash Harness comparison:
Left 96-98 Right 99-00
Top 99-00 Bottom 96-98
Dash Completely stripped down, Now let the fun begin!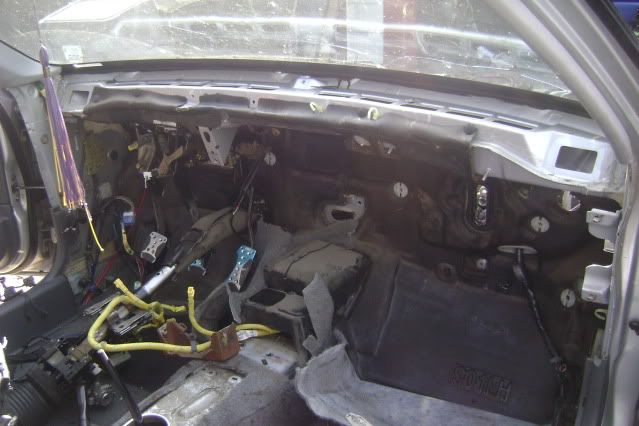 Comparing the Heater core boxes.. left (96-98) right (99-00)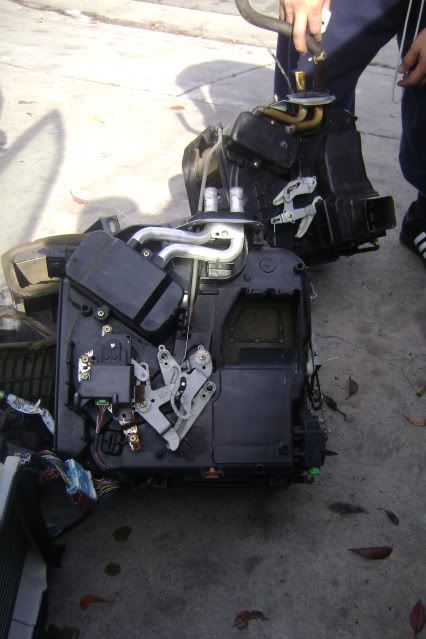 Here are all your troubles:
Driver side engine bay Harness Clip
The clips do not match up so clip the harness from your 96-98 Eng harness & solder the
WHT/ Black stripe & Red/Black strip wires to match.. (or you can install a 99-00 engine bay harness)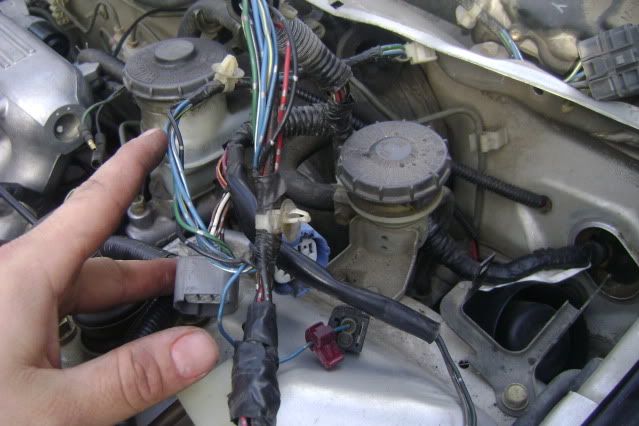 Brake Light Clip
(LOCATED ABOVE BRAKE PEDAL)
The 99-00 Harness has a 4 wire clip so you need to clip the 96-98 brake clip & solder.
required wires Green/white stripe & White/green stripe wires..( or you can use one from a 99-00 Si, all Integra models)
Floor Harness/ Rear lights GREY CLIP
(located driver side near fuse box)
well a 99-00 Ex/Si harness have alot more accessories so there is not many wires to match up (depending on your year or model of Civic).
The BLUE clip is exact in years so just plug into the fuse box.
note: if you do this on a Hatchback your rear winshield wiper will not work anymore!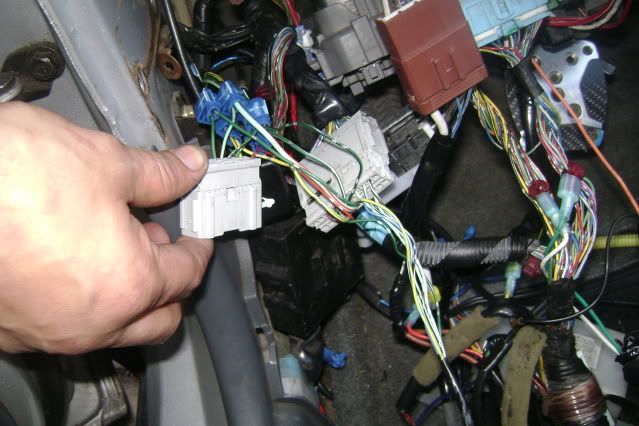 Windshield wiper plug
is the same but is a pain to get to so just remove your windshield-wipers then remove the cover & clips..
After installing the Heater Core Boxes & Dash harness it should look something like this: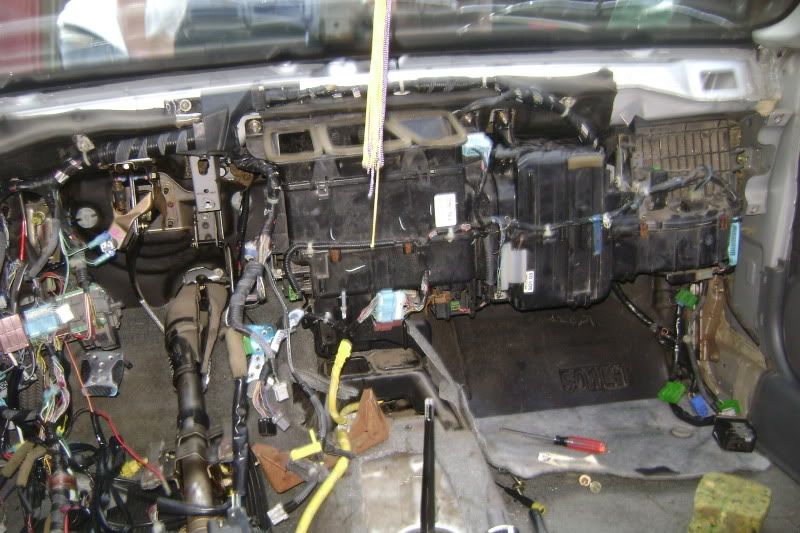 Just clean up with zip-tie's & bolt down fuse box to Dash..& your DONE!
Last edited: