Joined

Sep 21, 2021
Messages

23
Car(s)

1999 EK9, 1986 Corolla Levin GT Apex, 2013 Jazz Si
Figured it would be good (Hopefully ok, delete if not) to chuck the daily's build thread on here too. I started this over on Fit4track but didn't get around to updating it much.
Here's my 2013 Honda Jazz Si. I'd always loved this shape Jazz and I knew how great they were as daily drivers, so when the car I bought in Japan off the auctions fell through, it seemed like the logical thing to move to (I had bought a Suzuki Lapin SS, but the dealership then went and sold it again for a higher price). Plans for it were always lows, some cool wheels and a few light interior/exterior touches, OEM+ sort of vibe with a bit of track style thrown in.
Year:
2013
Trim:
Si
Color:
NH-788P - White Orchid Pearl
Purchased Date:
24/08/2020
Miles when Purchased:
28098
Parts/mods List:
**Updates will be made onto this initial post as parts are added.
Exterior:
USDM Tail lights
JDM Hybrid Tails
JDM Fit RS Spoiler
JDM 'RS style' headlights
Clear rear reflectors
Interior:
TRUST Grex gear knob
GREDDY Steering wheel
Works Bell Steering boss
TRUST harness pads x2 (Blue)
TRUST harness pads x2 (Orange)
Engine:
TRUST radiator cap
Footwork:
16X7 +38 Buddy Club P1's
205/50/16 Advan AD08Rs's
BC Extra Low Coilover's (10K/8K)
Camber Bolt's
--------------------------------------------------------------------------------------
--------------------------------------------------------------------------------------
This photo is mid journey after picking it up, about 2/3 hours into the drive home, it didnt miss a beat.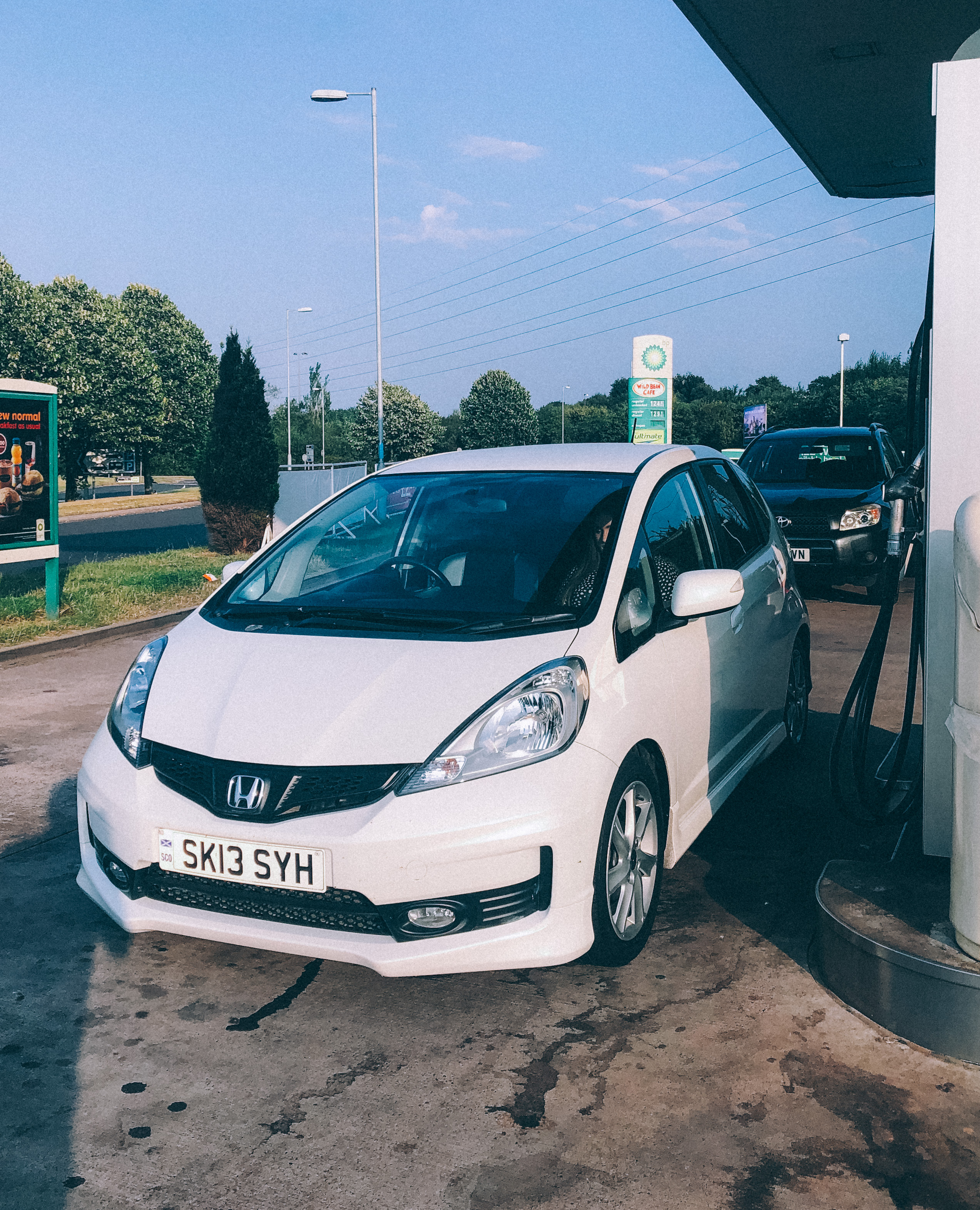 While I'd been hunting for a car, I'd also been trying to collect Trust/Greddy parts to go on whatever I bought, I figured it would be a nice change to the usual Mugen or Spoon only dress up bits I see. The first few bits to go on were the Trust pads, radiator cap and Grex shift knob.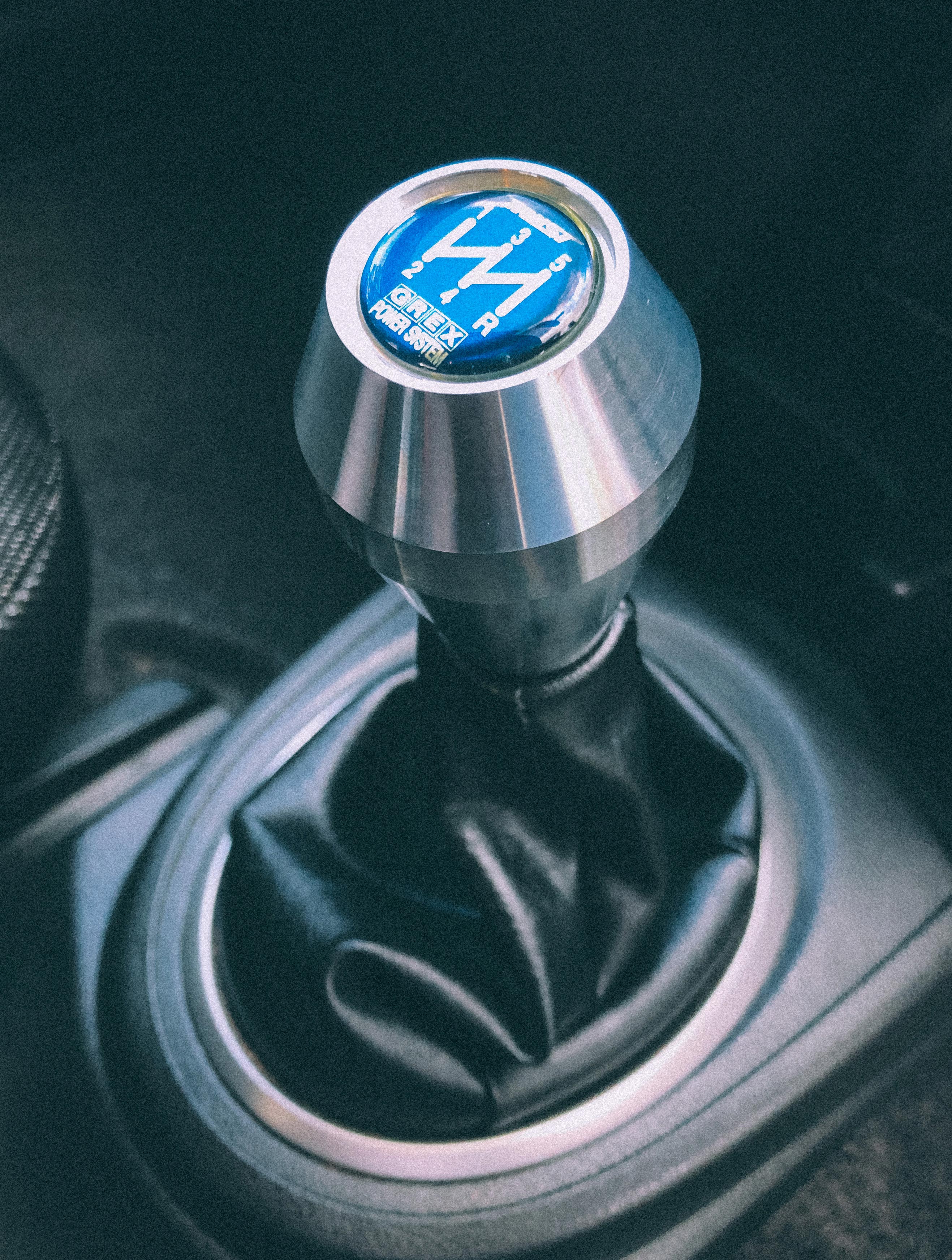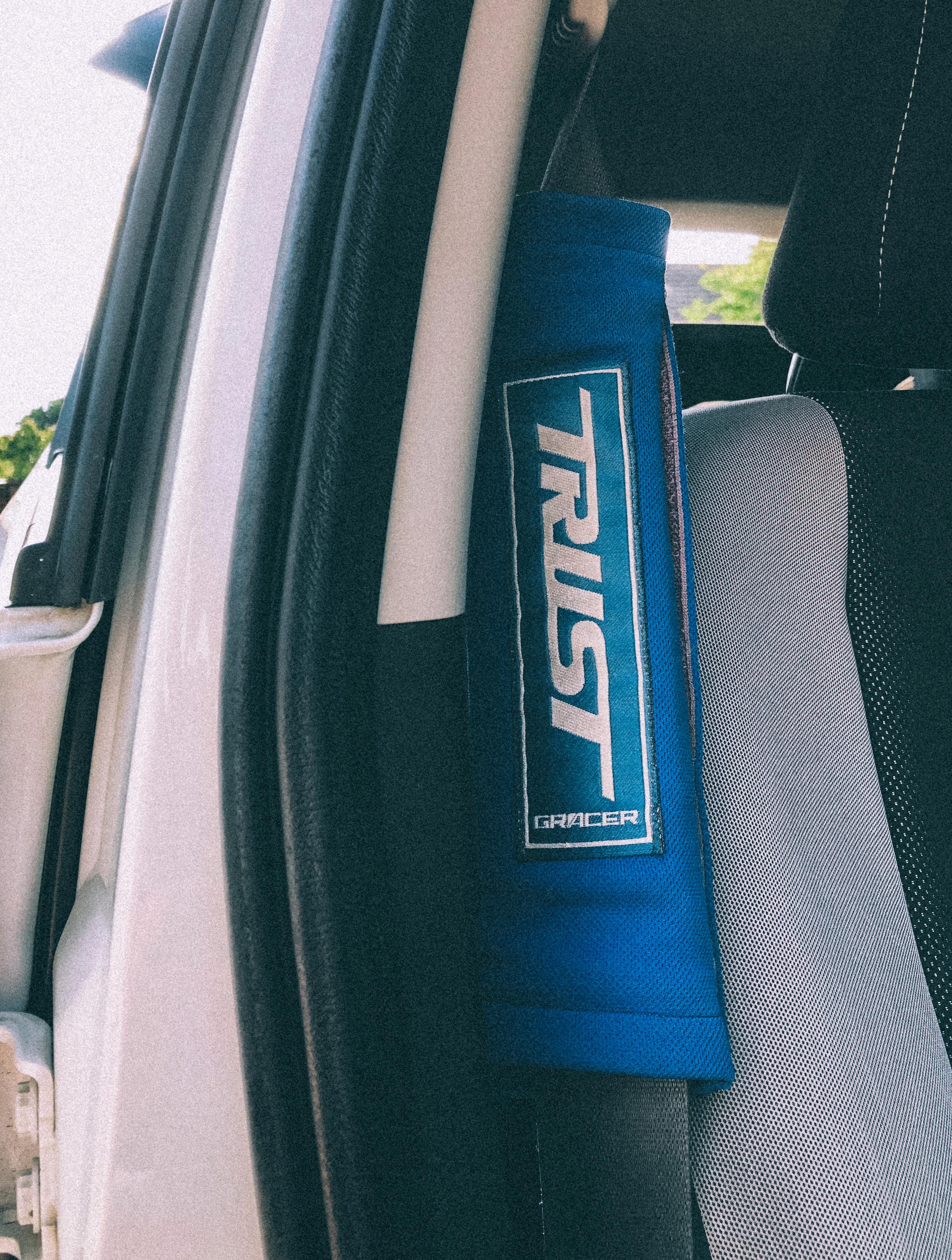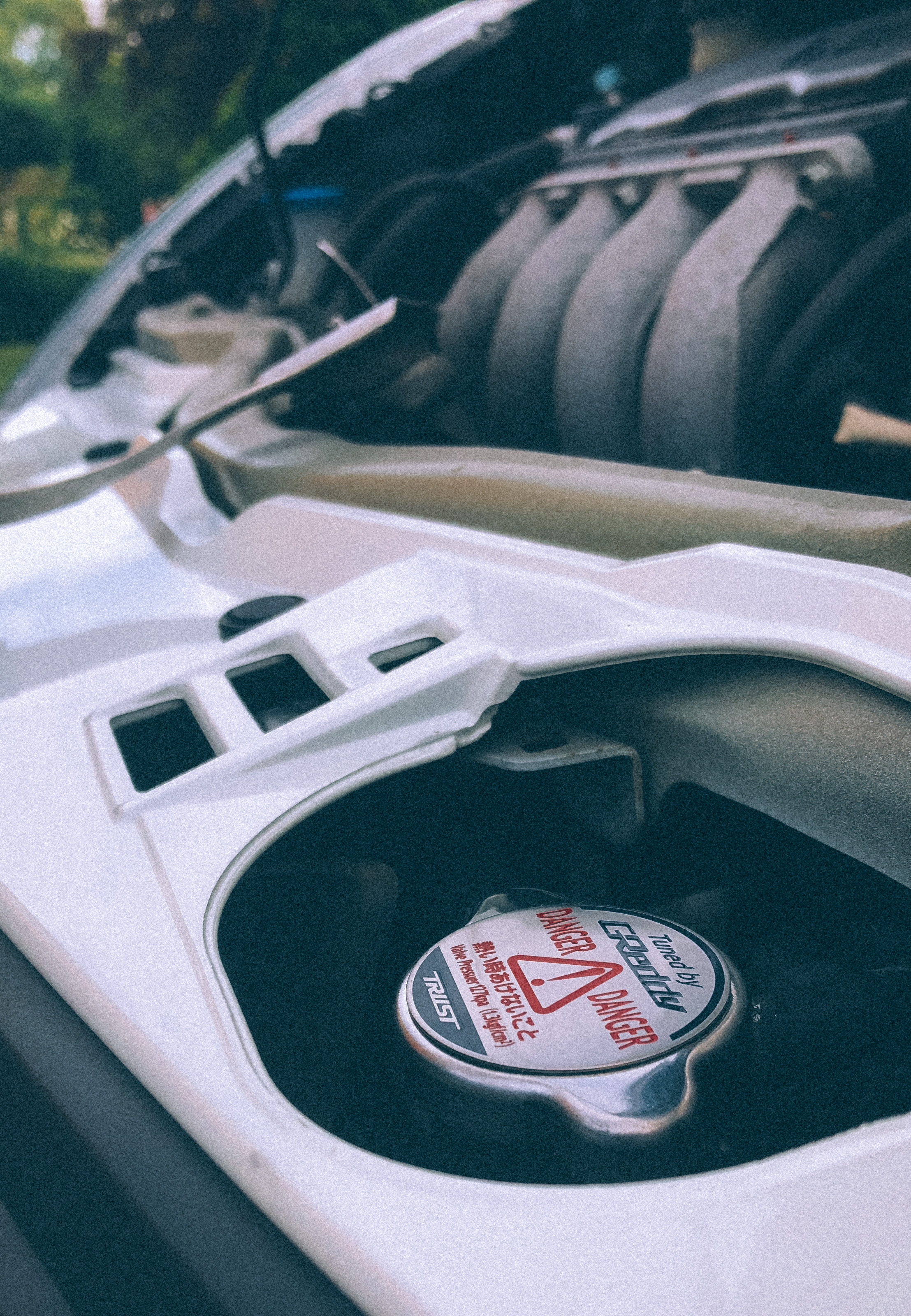 Next on the agenda was sorting US tails to replace my UK spec ones (Can ship them to the US if someones interested) and debadging the rear. The white just lends itself to the simplicity I think.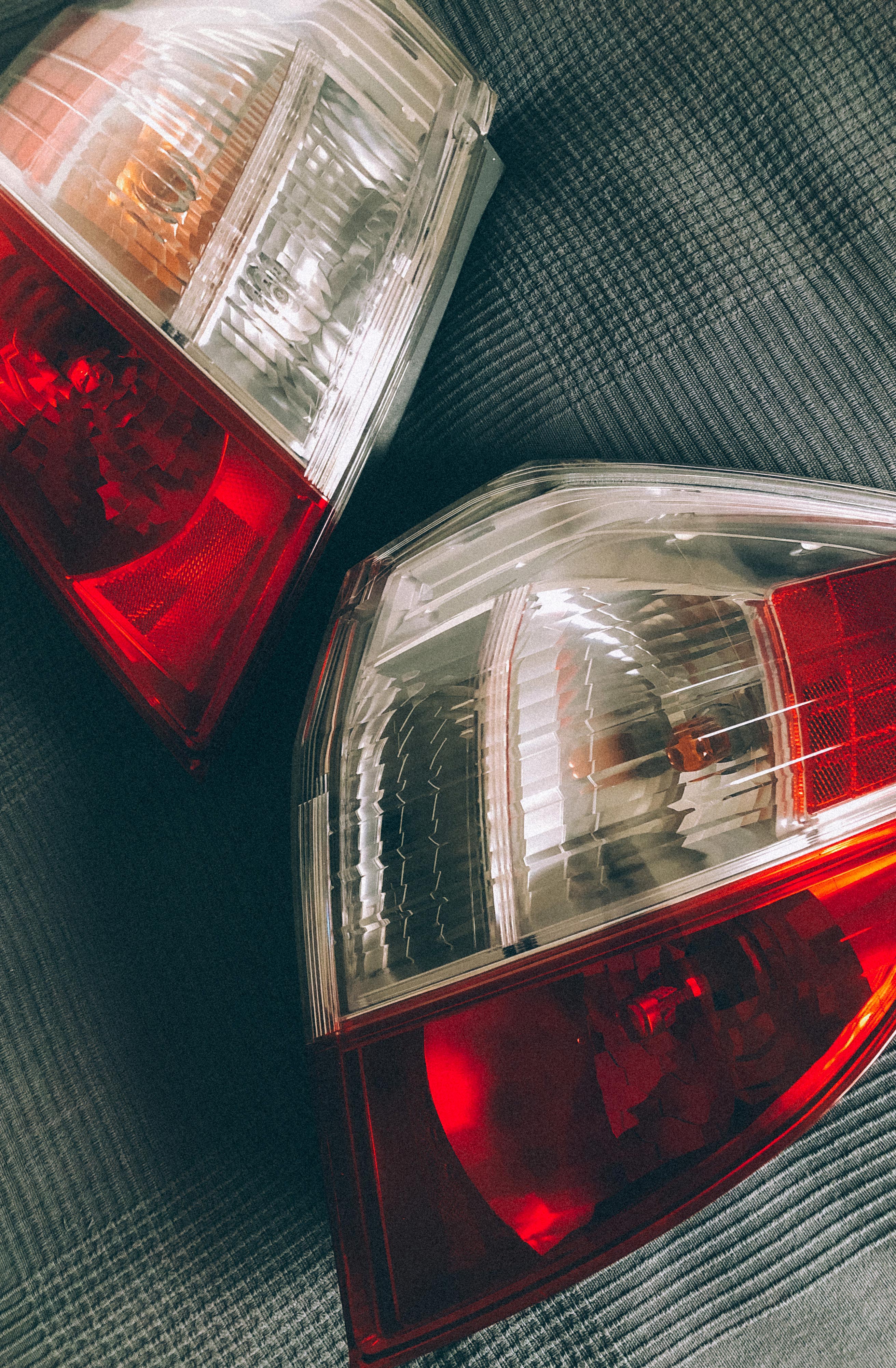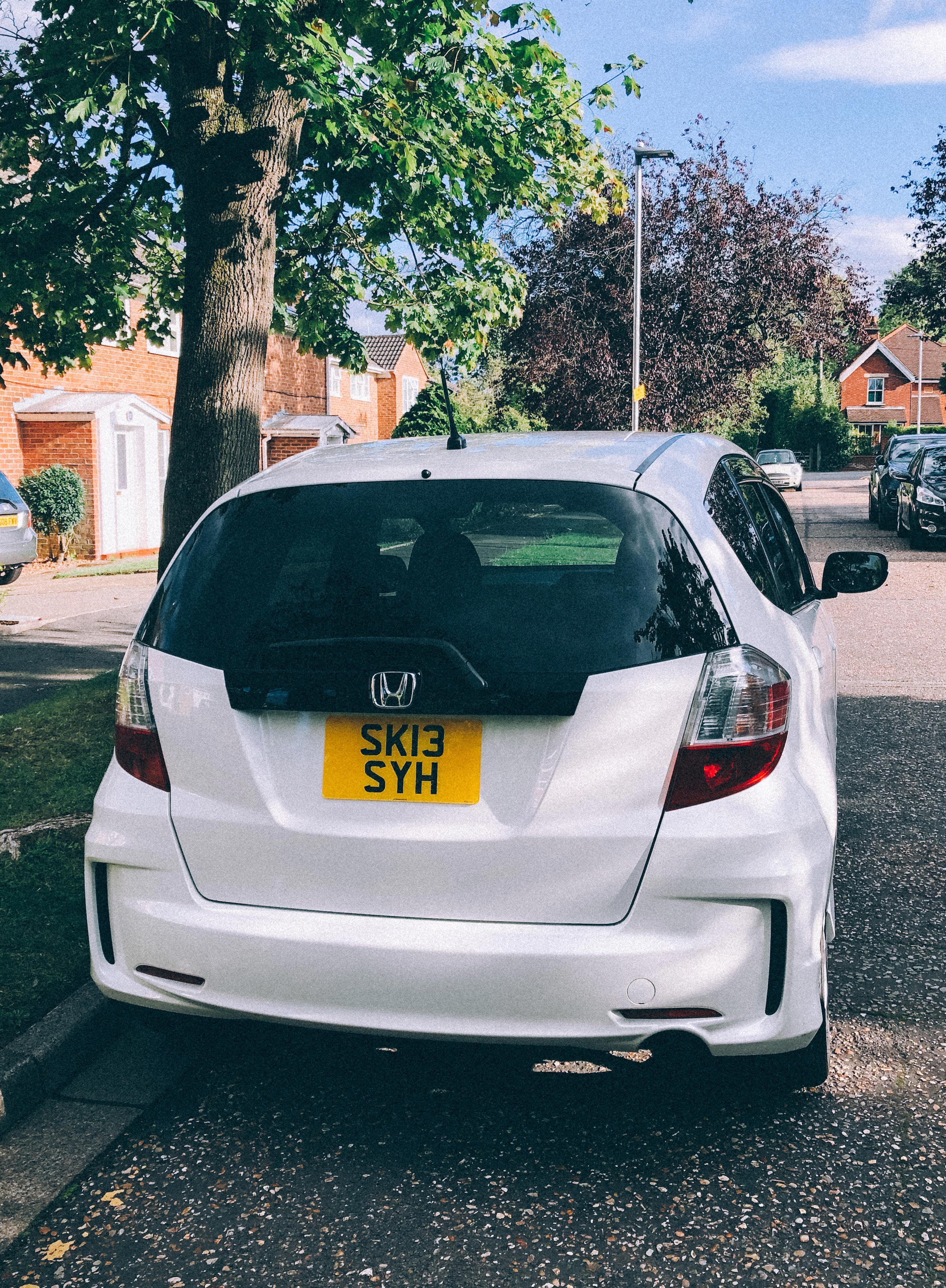 I also ended up scoring the OEM Honda Autoglym cleaning kit, the trunk cover and Honda wind deflectors too and got all of those in situ, I think I may look to cut up the spare wheel well plastic to tuck the Autoglym kit neatly in there if I can too.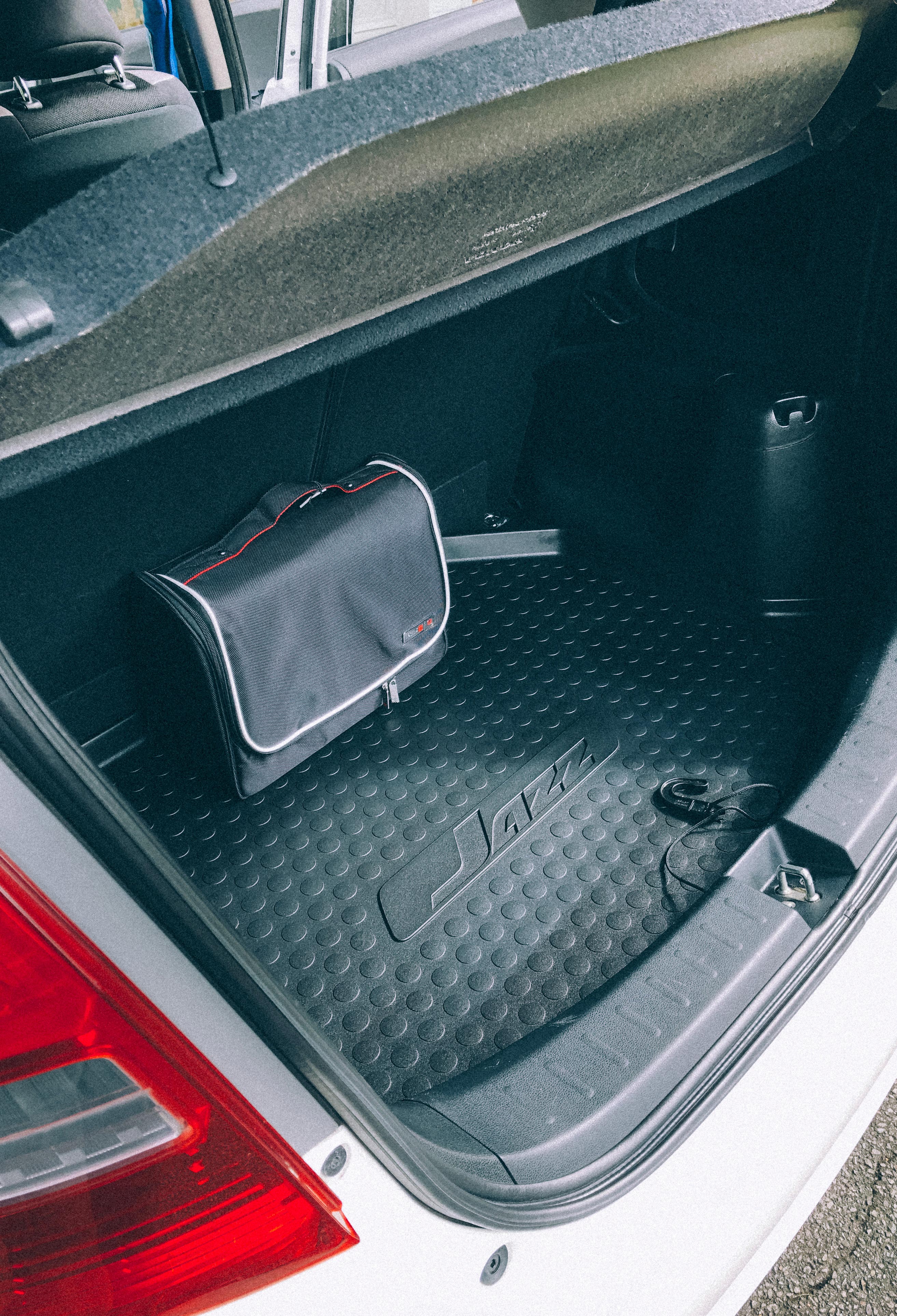 I'd set to tracking down a full set of checkered mats for the Jazz from Japan. Getting them purchased and over to the UK costed more then I'd planned but honestly I think it was totally worth it.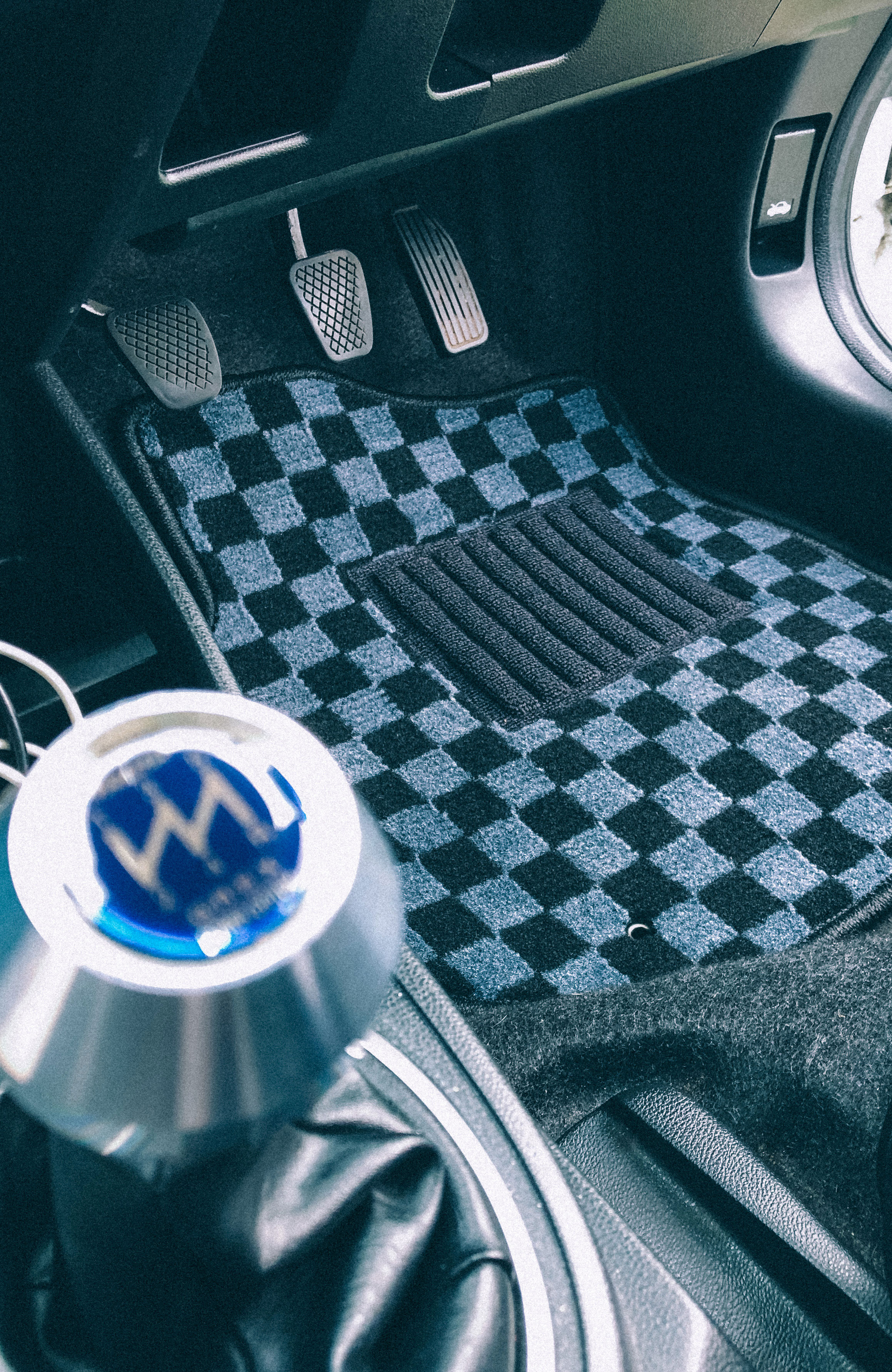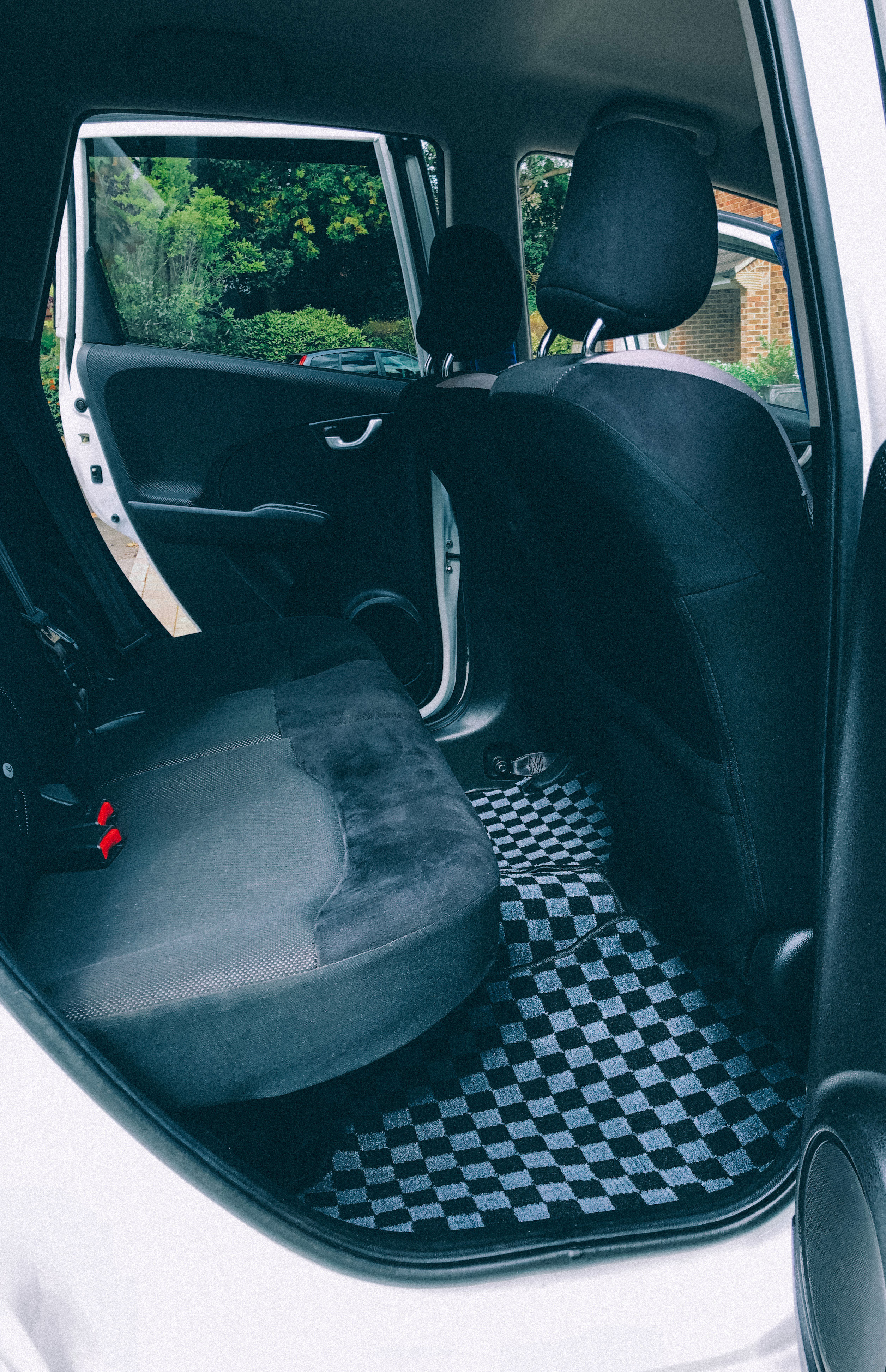 During the process of finding mats I also ended up stumbling across the wheels I was really aiming for for the Jazz, early spec 16X7 +38 Buddy Club P1's. They looked like they'd need some love but were in solid condition. I'd sat on the fence for ages as to whether I should go 15's or 16's but I think considering the UK's roads, the 16's were definitely the right move.
Alongside purchasing wheels I also managed to score a Fit RS wing, Spoon N1 backbox, Coilovers and a few small parts, including a limited run Greddy steering wheel which I'm super stoked on.
**Continued in next post