Ek9+Turbo+Nurburgring= Heaven
Staff member
Donator
Joined

Oct 16, 2012
Messages

8,921
Updates.
Nothing huge.
Had to order hardrace rear LCA bushes as the energy kit doesn't include them.
Had a seized bolt that really didn't want to come out. First port of call is always fire.
This didn't work so I moved onto hammer, which didn't work....
Grinder then! Had to cut it twice but I got there in the end. Luckily I had a spare bolt in my bolts box!
So quick trip to garage to press the old ones out and new in.
Back home for paint.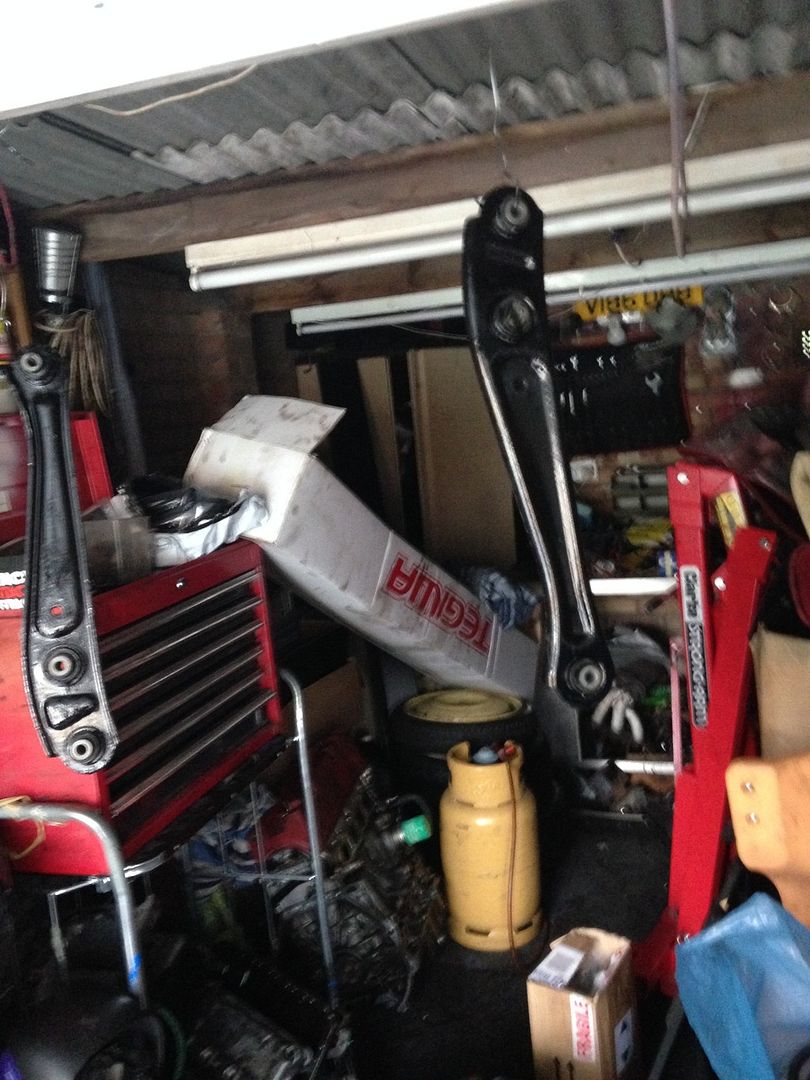 Quick splash of paint, ignore the state of my garage lol
I've got half an ep3 in there ATM.
I've had a leaky rad pipe for quite a while now, thought it's time I fixed it.
Took a chance on some TTracing hoses from eBay.
The quality of them is actually very good, I'd compare them to samco easily which is a nice surprise!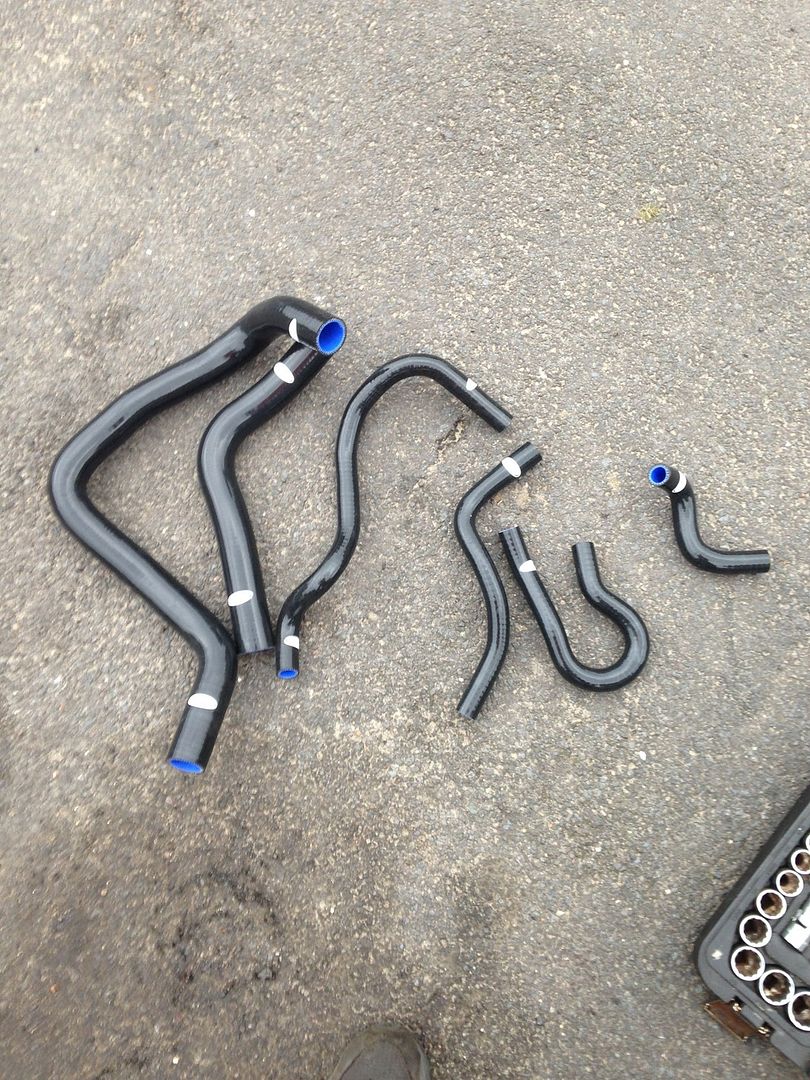 So you'll remember me complaining about the cars top speed up the hill at the ring. Well I'm onto diagnosing and fixing that, I'm guessing it's heat related as the car pulls strong on the road/start of the lap but slowly lost power through the lap.
Considering I was running roughly 300hp I was no faster up the hill than when I was 200hp.. Clearly an issue then.
My first step is to move the oil cooler closer to the intercooler, avoiding a large gap between heat exchangers is a good thing, if not the air Inbetween basically stalls and reduces the effectiveness of both my intercooler and oil cooler.
Also moving that forward allows me to fit this....