Joined

Oct 11, 2015
Messages

12
Hi everyone, been meaning to do this for a while now as I haven't posted a build thread since I first got my EM1 but I've decided to start a new one on my recently purchased Tafetta White EK4 SiR, the car is fairly standard and was happy buying it that way as it gives me more of a blank project to work with to make my own here's a little spec as it sits now and pictures of when I first got it the day after I picked it up.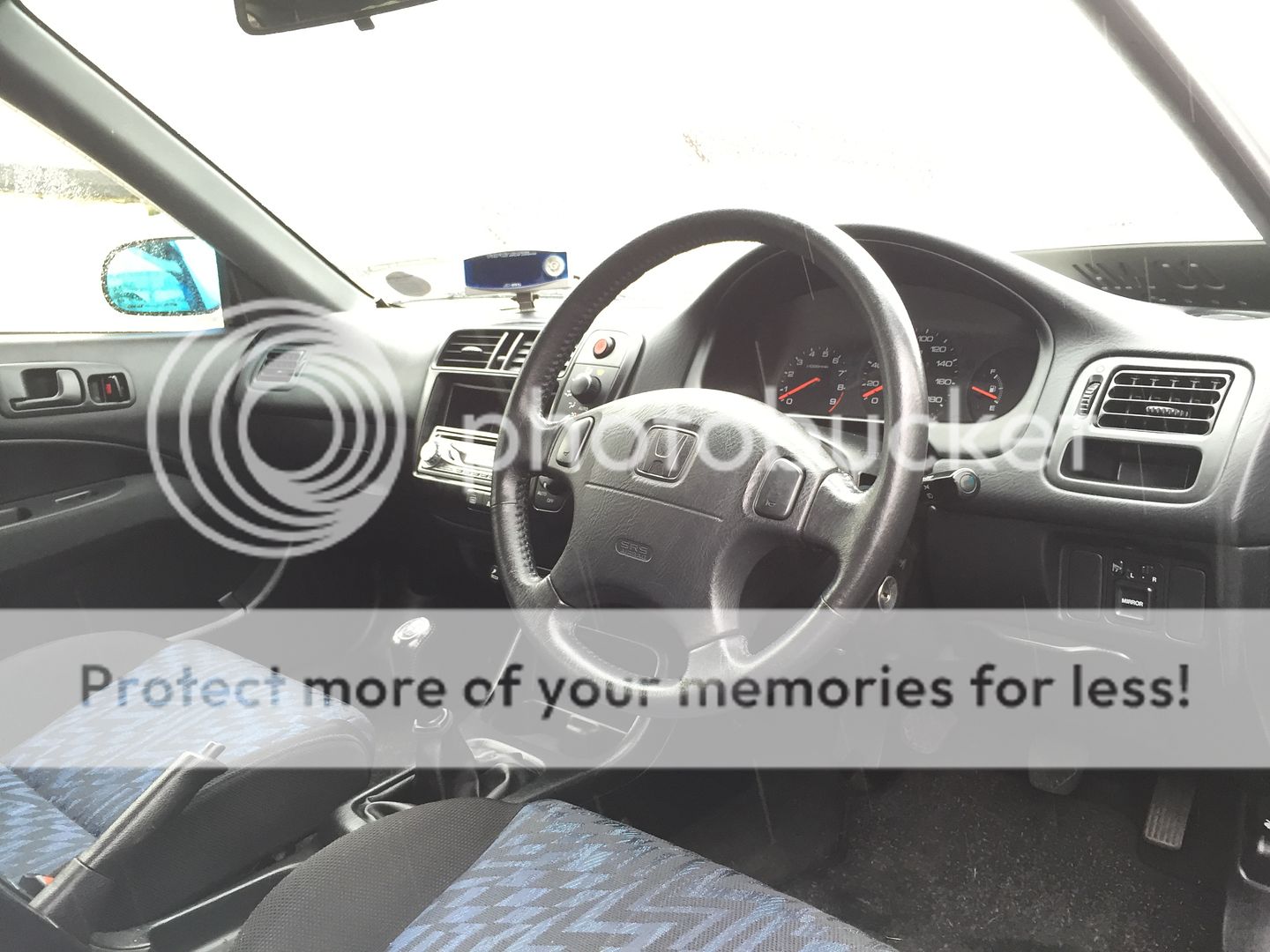 Little spec as it is now:
B16a engine
Stage 2 F1 clutch and lightened flywheel
Standard intake mani and exhaust mani
Fujitsubo Legalis r catback with decat
Standard EK4 airbox, have an AEM V2 to go on
40mm Lowering springs all round
4x100 Rays TE37 w/ Toyo Proxes T1Rs
SiR Grille
Carbon Bomex spoiler
D2 Lower control arms
OEM Power folding mirrors
EK9 Headlights
Apexi VAFC
Carbon First Moulding lip
Future plans:
I have a rough idea of what I want the finished product to look like, next purchase will be a VTIs rear lip, and I plan on going down the route of seeing how quick I can make the car with the help of bolt on parts:
Inlet mani, exhaust mani, cams, ECU, map, etc.
Chassis wise, I'll be looking in to getting a lower tie bar/brace, probably a ASR/Blackworks brace and a Skunk2 Phi Fifty bar aswell as either a set of MeisterR coilovers or BC racing coilovers for more lows and comfort/practicality.
When the funds come I also plan on changing the clutch, flywheel, possibly gearbox and also try and source a Spoon N1 catback.
A few days after I got the car and gave it a proper look around, I got around to fitting my Bride seats from my old EM1, don't look too bad to be honest but it was a shame taking out the standard SiR interior as it was genuinely immaculate, seats have been kept for the future though because of this fact.
Few pictures of the inside during fitting and when the seats were fitted:
(Honda Access mats still in the car, full 5 piece tailored set)