EK9 DB8 DC5 DC2 EK9
Vendor
Joined

Apr 15, 2007
Messages

4,680
How do I start.... this is how i wanted mine to look in the end
(this is a mk1 s800 as it doesn't have courner lights)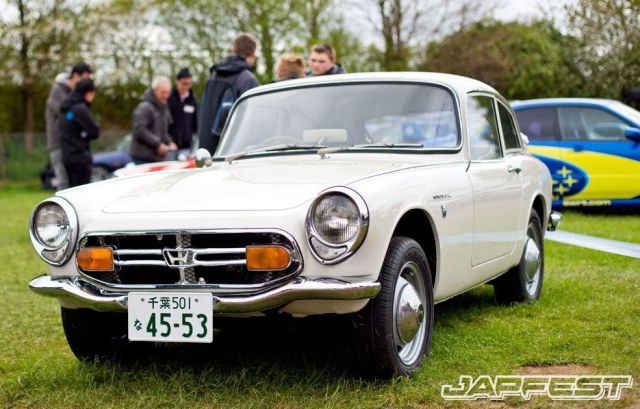 Well i have always had a soft spot for the truly original Honda road car. It was the first ever car imported and sold in the EU and the 4th car Honda produced. They started with a S360 that was just a tiny van. Then the sports S500 was produced, face-lifted to the S600 and then finally the S800.
The S800 features a small 791cc engine. What was truly revolutionary in the sixties was it had DOHC, roller bearing bottom end, all alloy head/block, 4 carburettors, tubular headers.
All this engine spec meant it red lined at 8,000 rpm, could take it to 11,500rpm and if really brave would rev to 12,000rpm. This was F1 technology at the time! Oh and it came standard with a heater and electric washers and starter lol.
While I was just browsing the net, not really truly looking to buy a S800, is when I spotted one that had been dry stored since 1977 (35 years). In 1982 it was stripped down for rebuild, restore and repaint!
It was white from the factory, repainted an awful mustard-gold-yellow colour then back in the early eighties had a "mate" do a £10 re-spray :0.
Many many years ago the body was lifted off and had a full chassis, suspension and brake overhaul. The body was refitted and the rolling shell was sent to a body shop for the engine bay to be painted the original colour. The previous owner, at age 51 finally ran out of enthusiasm and came to realise he was never going to get it finished. He put a post up on the very quiet owners club which had only very limited interest until I spotted it.
This is where my story starts. It was way up past Edinburgh so had to take a gamble and buy with just seeing pics and verbal trust. Paid for it then got 99% of all the bits packed up inside and booked a shipping company to bring it down to Reading (only cost £267 for door to door).
This is the first time a got a glimpse of her.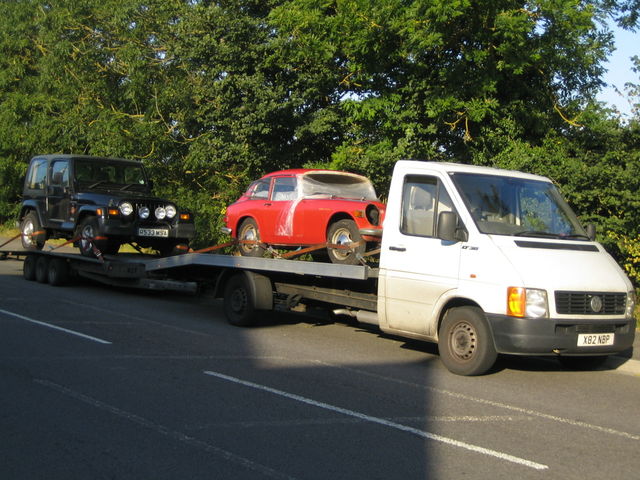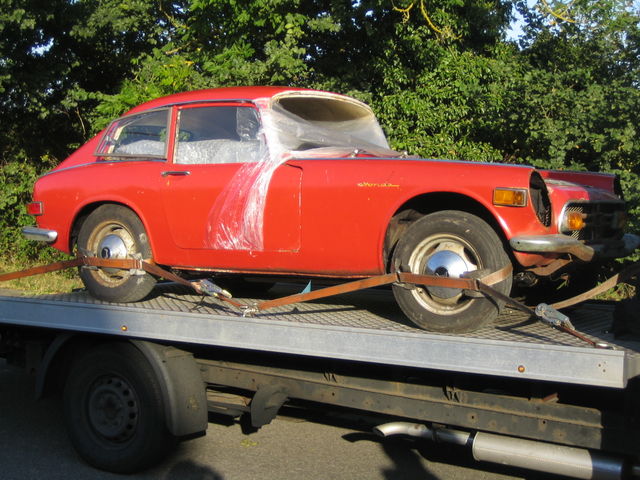 Last edited: