Joined

Feb 28, 2016
Messages

159
Hi all!
Bought my VSM a few years back, sadly she has been sitting for a while, been neglected and ignored as i have little time after work to tinker with the car and as i never got round to getting my license... yet! The car its self, i am the 2nd owner of the car and it is sitting just shy over 40k miles, no rust on the shell (touch wood) and no major scratches, marks or dents on the car its self.
Whilst it's been sitting the car has had some work done to her, recently got both rear arches renovated and resprayed.
My goals for the car is to go for an aggressive Kanjo/Track look to the car but at the same time would love to keep the originality of the car.
Spec List:
Car has been colour coded
Spoon N1 Backbox
K&N Air Induction kit
Spoon Front Strut brace
x2 Bride Vios III on Tegiwa Low Rails
Cusco Rear Strut Brace
Cusco Rear ARB
Cusco B-Pillar Braces (why not? lol)
Mugen Steering wheel with boss
Japspeed manifold and decat (which may be coming off the car... for obvious reasons

)
A set of Rota Fighters & Rota Grid V's wrapped in proxies
Jap Style UK Plates
That's all i can remember atm!
The car also has a front and rear lip (reps... i was on a budget at the time lol) and i also got a genuine set of Raybrig Fog lamps for the car... which i haven't been brave enough to put on lol
Future plans:
Original plan was to run for a few years but obviously backfired... plus i love the car and would like to hold onto it, Would love a set of Spoon Regamasters or Volk SE37k's, turbo/b or k swap, stripped interior, better suspension, Spoon and Mugen goodies

and possibly Recaro pole positions or another set of Brides
Apologies for the lack of pictures, I'll add a few teasers, hopefully they upload! I'll invest in a camera for better photos!
Thanks for viewing! Ross.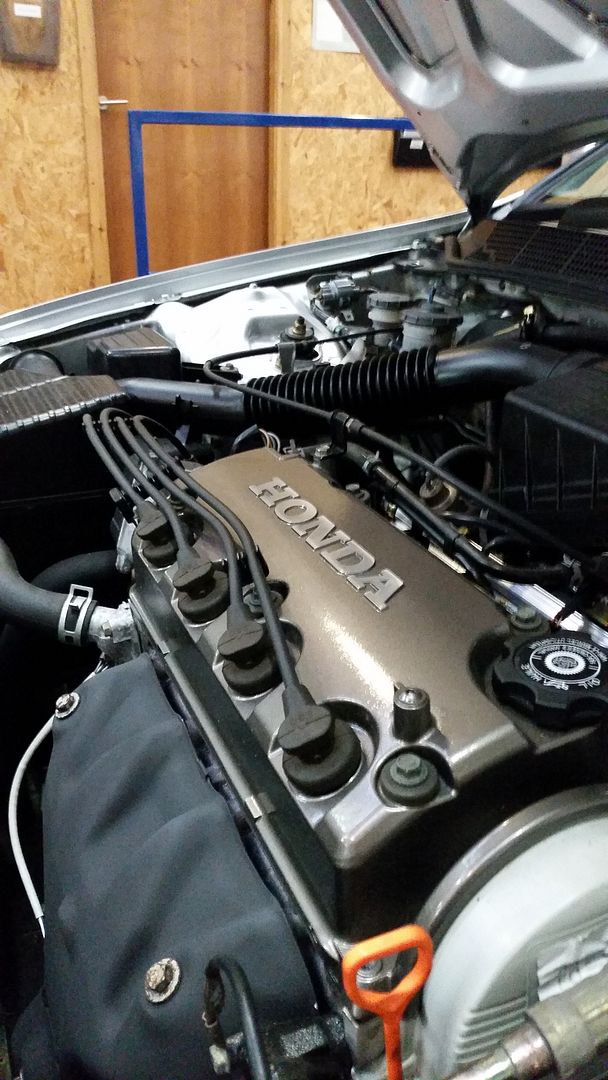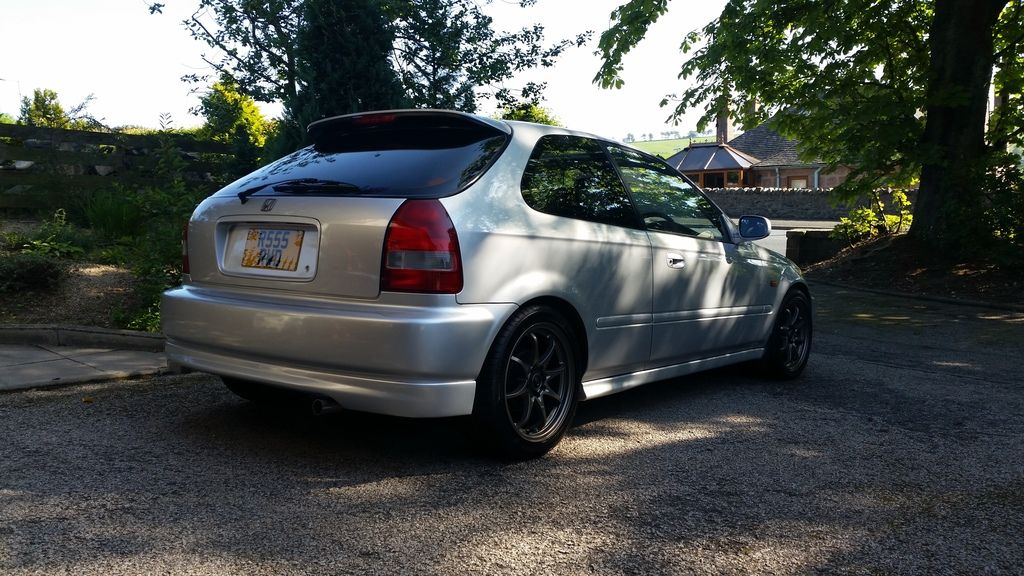 Last edited: